As a pilot, you conquer the skies on a daily basis and turn the universal dream of flight into reality. However, your job consists of a lot more than admiring the world from up above; it takes serious skills, such as an in-depth knowledge of aviation, and the ability to stay calm under pressure.
With a role as demanding and at the same time as rewarding as yours, creating a compelling resume might feel tricky. After all, how do you describe such a diverse skill set and then fit it onto a one-page resume?
Don't worry—we've got the answers. Our pilot resume examples helped countless aviation professionals land the roles of their dreams. Check them out and propel your career forward!
---
Pilot Resume
Why this resume works
In your pilot resume, discuss your experience and skills relevant to aviation.

Showcase flight hours, types of aircraft flown, and any notable missions or flights to demonstrate your experience in a tangible way.

Don't forget to include your certifications, especially your pilot's license. That's kind of a big deal!
---
Airline Pilot Resume
Why this resume works
Your airline pilot resume should focus on passenger safety, adherence to protocols, and experience in commercial aviation.

Talk about your flight hours, especially those on commercial aircraft, to exhibit your proficiency.
You can also highlight experiences managing emergencies or unexpected events to show your problem-solving skills under pressure. Or, offer metrics that show you've mitigated problems successfully.
---
Drone Pilot Resume
Why this resume works
When putting together your drone pilot resume, document specific drone operations you've undertaken, particularly in difficult conditions or requiring precise maneuvers.
If you have experience with drone maintenance or specific software for drone navigation, mention this to demonstrate your technical skills.

And be sure to mention how your drone work was used, whether for data analysis, photography, monitoring radar, or something else.
Related resume examples
---
Tailor Your Pilot Resume to Match the Job Description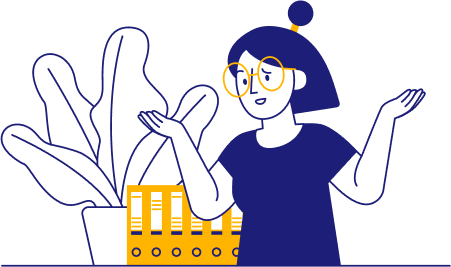 You're an expert in aerodynamics, a keen troubleshooter, and the perfect route planner. Regardless of your niche, be it piloting massive commercial aircraft or a small surveillance drone, you have a unique skill set that takes thousands of hours to develop to perfection.
Your resume needs to accurately reflect the breadth of your expertise without dipping into generic territory. Let your imagination soar and think of job-specific terms. Throw out "teamwork" and the like—you've got limited space, but a lot of ground to cover in terms of your technical skills.
Dive into your knowledge of specific aircraft, the ability to analyze weather reports, and—very importantly—proficiency in various aviation software in order to make an impression.
Need some ideas?
15 best pilot skills
Emergency Procedures
FAA Regulations
FMS
ForeFlight
Route Planning
Garmin Pilot
Crisis Management
System Troubleshooting
Fuel Efficiency
Aerodynamics
SSCVR
ADS-B
Flight Reports
Aircraft Maintenance
Instrument Navigation

Your pilot work experience bullet points
When you're a pilot, nearly every single one of your achievements sounds impressive to most people. You've spent over 2,000 hours in the air? Amazing! You know how to conduct thorough pre-flight inspections and catch errors before anything ever goes wrong? That's such an essential skill!
With such a long list of accomplishments that really jump out at the reader, you'll have an easy time filling out this section of your resume. Simply focus on the things you're proud of, like being able to navigate through congested airspace or executing safe landings during bad weather conditions.
Don't forget to add some numbers to make these bullet points seem more tangible—that's a surefire way to stand out.
Here are some examples of how to use metrics in your resume:
Talk about the number of hours you've spent in the air, be it in small aircraft, piloting for commercial airlines, or operating a drone.
Highlight the fact that you know all about safety regulations. This includes reductions in unscheduled maintenance or reducing mid-air collision incidents.
Efficiency is crucial in your line of work, so talk about times when superb route planning or decreasing fuel burn helped you improve operational costs and cut down on flight time.
Show that you're a pro at weather analysis by talking about achieving a reduction in weather-related flight cancellations or delays.
See what we mean?
Collaborated with air traffic control to obtain optimal flight paths, resulting in a 23% reduction in delays
Improved flight efficiency by 17% by effectively utilizing FlyQ EFB to streamline flight-related tasks
Used APDB (Automatic Performance Database) to decrease fuel burn and improve operational costs by 19%
Leveraged expertise in DJI GO 4, Pix4Dmapper, and Mission Planner to capture aerial imagery that resulted in a 21% reduction in project timelines
9 active verbs to start your pilot work experience bullet points
Maintained
Leveraged
Optimized
Utilized
Conducted
Managed
Performed
Reduced
Executed
3 Tips for Writing a Pilot Resume if You're New to Aviation
Express that you're ready to start

Depending on your exact role in the aviation industry, you may have many boxes to tick before you're ready to be hired. Show that you're good to go by including the legal necessities in your resume, such as a commercial pilot's license, an ATP certificate, a current First-Class Medical Certificate, or a Part 107 certification from the FAA.

Emphasize that you care about safety

Nothing is quite as important as a safe landing when it comes to aviation, so make safety an important part of your resume. Discuss your knowledge of regulations and local laws and your proactive approach to pre-flight checks and regular equipment maintenance.

Go all-in on the software

The list of tools you need to feel comfortable with is seemingly never-ending, so make sure to namedrop some to express your training. Include software like FMS, ADS-B, Avidyne IFD, Jeppesen Mobile FliteDeck, DJI GO 4, Airmap, or DroneDeploy.
3 Tips for Writing a Pilot Resume if You're a Seasoned Aircraft Operator
Underscore your leadership

If you've served as a captain or acted as a senior pilot, talk about the specialized experience it gave you. Use your work experience bullet points to describe instances of putting your leadership skills to good use, such as by training new pilots, coordinating flight plans, or making emergency calls.

Talk about your versatility

Have you flown different types of aircraft or drones? Or maybe you've worked in different sectors of aviation, such as commercial, military, or corporate? Mention this and highlight the impact of your work.

Highlight your flight hours

As a seasoned pilot, you've accumulated thousands of flight hours—add this to your resume in your career summary at the very top. This is especially important if you've exceeded the number of hours that are required. Include the type of aircraft you've flown when you talk about this in your cover letter.
Should I include non-commercial flying experience?
Yes, you absolutely can—especially if you're a new pilot. If you fly planes or helicopters, mention hobbyist flights and the hours you spent in the air as part of your training. If you operate drones, talk about your experience of doing this outside of work.
How can I express adaptability?
Discuss the difficulties of your job and how you overcame various challenges to show that you're a pro at adapting. This includes rapidly changing weather conditions or adjusting flight routes to navigate air traffic.
Do I need to add a cover letter?
We highly recommend it. You can use a cover letter to elaborate on your experience as a pilot. Make sure that it's tailored to the job—for example, if you're applying to a commercial airline, mention your experience in flying an Airbus.