Whether you navigate forklifts or production line machinery, you're responsible for key roles in producing and handling product inventory—often tech-based and high in volume. Whether you operate conveyor belts or warehouse vehicles, you know how to keep your machine well-maintained to get things done.
But how can you convey your specialty in your operator resume? Where's the appropriate place to mention your time-on-delivery improvements?
Don't worry! We've helped plenty of operators navigate their way into the roles they want, and our three operator resume examples and handy resume tips can help you do the same.
---
Operator Resume
Why this resume works
Your material handling job at Coca-Cola gives you an added advantage to showcase your ability to perform in a high-pressure working environment to consistently post an impressive achievement record.

Ensure your operator resume mentions your competencies in automating delivery systems to cut down process timelines and leveraging software to ensure optimum inventory levels and prompt order processing.
---
Forklift Operator Resume
Why this resume works
The core business of a warehousing and logistics company is keeping a seamless flow of order processing and deliveries. At DHL, you're expected to uphold the highest standards of work efficiency throughout the workflows to ensure a smooth transition of activities.

Therefore, it makes perfect sense for your forklift operator resume to emphasize your achievements in ensuring zero equipment breakdowns and an accident-free workplace.
---
Machine Operator Resume
Why this resume works
Production is the nerve center that ensures cross-departmental success by ensuring timely availability of products and fulfillment of orders in the most efficient way possible. Your ability to keep a seamless flow of production processes and optimize outcomes are attributes that hiring managers would easily identify.

So, showing your unique capabilities to shrink downtimes, collaborate with others, and tap into technology to achieve goals in your machine operator resume is the surest way to stand out among competitors.
Related resume examples
---
Tailor Your Operator Resume to the Job Requirements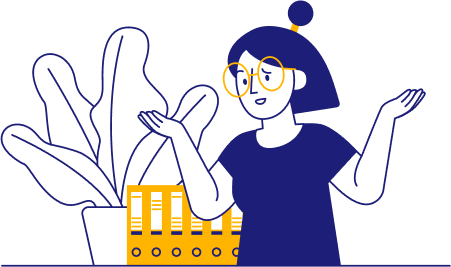 Choosing the best of the best for your skills list can be overwhelming at first, but don't worry. It's easier than it seems to demonstrate your alignment with the operator job role.
What you're really doing here is weighing which skills the job description calls for vs. which abilities you possess. Did your previous job at Amazon help you build an incredible ability to communicate with your production team? Do you have impressive forklift finesse?
You'll want to be as technical as possible in your skills list and name any programs you use to analyze and maintain your equipment. Your skills should demonstrate that you're capable in every area, from interpersonal communication to hard, machinery-based tasks.
Need some ideas?
15 most popular operator skills
EAM Software
Fishbowl Inventory
Fleetio
Asset Panda
Forklift
WMS
Operator Training
OSHA Compliance
Spatial Reasoning
Depth Perception
Machine Maintenance
Blueprints/Schematics
Manual Interpretation
Multitasking
Problem Solving

Your operator work experience bullet points
When many people read tips about mirroring the job description in their resume, they mistakenly interpret it as "repeat the job duties on your resume to show that you can do them". But you really want to show that you have an understanding of how to apply your skills as an operator.
Leverage your skills through a bulleted list of professional experiences to demonstrate your ability to make a difference in your field. Talk about how you reduced the time it took to fulfill orders or the time your OSHA compliance reduced the frequency of workplace accidents.
Use active verbs and language to demonstrate additional enthusiasm and depth of knowledge. And make sure you provide metrics for an impact! Quantifiable data can make or break your credibility as an operator:
Project completion rates
Hard numbers like profits or inventory savings in dollar amounts
Hours of manual labor you strategically eliminated
Reduction in turnover rate thanks to improved workplace safety
See what we mean?
Utilized EAM software to optimize production to 524 units per hour, surpassing the department target by 48%
Minimized changeover time by 22% through efficient SolidWorks-based planning and coordination with maintenance teams
Improved on-time delivery performance by 18% through effective scheduling and collaboration with the production team
Simulated safety drills on Fusion 360 to identify areas of improvement and attained a perfect safety record, with zero accidents in 4 consecutive months
9 active verbs to start your operator work experience bullet points
Minimized
Eliminated
Optimized
Coordinated
Improved
Centralized
Automated
Surpassed
Maintained
3 Tips for Writing an Operator Resume if You're Short on Experience
Look for "crossover experiences"

We're talking about stuff like internships, school projects, or training programs alongside previous jobs. Even if you don't have much job experience, you probably learned some problem-solving or machinery-related skills in other ways that will transfer over to your new operator role!

Hobbies and interests can help, too

Did you know you can have a hobbies and interests section on your resume? Just make sure everything there is highly relevant to the operator job role, like a car repair hobby or an interest in schematics.

Try a career objective

Using a career objective to show potential employers what qualifies you for your goal role as an operator can greatly improve your credibility! Just make sure you don't repeat points from your other resume sections.
3 Tips for Writing an Operator Resume if You Have Some Experience Already
Choose your highest education

Maybe you're already doing pretty well in terms of education and experience! If so, your education should be refined to only include your most recent and relevant degree(s). So, there's no need to mention your high school graduation if you have an AAS in Machine Tool Technology.

A summary might be better than an objective

Since you have plenty of experiences to share, a summary might be a better fit than a resume objective. Instead of describing your operator career goals, you'll provide a cursory overview of your existing, qualifying accomplishments.

Leave out most of the school stuff

That isn't to say your academic achievements aren't valuable. It just might be better to use page space on your experiences instead, since you have plenty of professional operator stories to tell!
How do I get through the ATS?
Check back with the job description and requirements in the original ad to look for relevant keywords like "forklift," safety drills," or "machine downtime." Use these words while you describe your own professional experiences!
Should I include certifications?
Oh, absolutely! Alongside your qualifying degree, there are all kinds of operator certifications you can use, like a Professional Operator (PO) cert. Just make sure you clClarify any state-specific credentials, too.
What kind of template should I use?
Just as you'd arrange product inventory in the way that best fits a warehouse's shelves or retail display, you'll want a resume template that showcases your greatest experiences. Whatever's most qualifying should go front and center!