You're vigilant, ensure high safety standards, and care deeply about the communities you serve. Any police department that brings you on board will be able to feel confident, knowing you'll work hard to achieve the best outcomes from every situation.
Is your cover letter ready to help you get the best outcome during the hiring process by supplementing your police officer resume?
You know that many details that go into the law enforcement hiring process to ensure safe and reliable officers are chosen for duty. We're here to help with our police officer cover letter examples that can act as effective cover letter templates for success.
---
Police Officer Cover Letter Example
USE THIS TEMPLATE
Why this cover letter works
Right off the bat, make it clear you want the role. Weaving in keywords from the job description when demonstrating relevant experiences or qualifications in your police officer cover letter is a good way to show you pay attention.

Use specific successes complemented with statistics to draw more interest to your candidacy. But again, don't say too much.
---
Entry-Level Police Officer Cover Letter Example
USE THIS TEMPLATE
Why this cover letter works
Your entry-level police officer cover letter should showcase your ability to promote law and order and dutifully serve the community.

Of course, you haven't been able to comprehensively demonstrate the required capabilities, but showing passion for law enforcement goes a long way here. Better yet, highlight relevant accomplishments, praises, or awards earned earlier.
---
Experienced Police Officer Cover Letter Example
USE THIS TEMPLATE
Why this cover letter works
Solid background in law enforcement, risk readiness, and community service puts you ahead of unseasoned candidates. However, how you highlight your past work experiences could make or break your experienced police officer cover letter.

Rather than just listing your previous workplaces, narrate the skills and experiences obtained, including measurable achievements, without being fluffy.
---
Top Writing Tips for Your Police Officer Cover Letter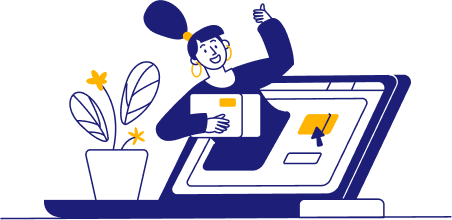 Related cover letter examples
While the ultimate goal is to protect and serve, police officers can hold many roles and responsibilities in that process. Therefore, it's important to tailor your cover letter to the unique needs of each job you apply to. 
For instance, the requirements of a patrol officer will be different from a campus police officer. It would be essential for a campus officer to emphasize the campus culture and unarmed de-escalation skills, whereas the patrol officer may be more focused on emergency response driving and the needs of a specific city or town.

Make an instant connection with the greeting and intro of your police officer cover letter
Just like connection and care are essential when working with local communities, it's also a big part of landing a job as a police officer.
The first step is addressing someone in specific. Ideally, try to find the name of the precinct's hiring manager in the job description or online to make your cover letter feel personalized. 
Next, you want to connect with the community's needs or the organization's goals. For instance, if you were applying to be a campus officer, you could explain how you want to help ensure a safe and secure learning environment for all students in attendance.
Take a look at the opener below and notice that it falls a bit short since it doesn't connect to any specific mission or the needs of the police department.
Lacking details here!
Dear Mr. Jeffries,
I'm pleased to be applying for the patrol officer position you have available. I believe my skills will be a great fit for your needs.
Instead, aim for an opener like the one below that shows the applicant's passion for law enforcement while also citing key needs of the position, like firearm proficiency and defensive tactics.
An opener optimized with impactful details!
Dear Mr. Schultz,
Rigorous patrols, deciphering critical incidents, and ensuring safety have profoundly impacted me as a police officer. Scarce beats the pulse-racing environment of law enforcement and the sense of fulfillment that comes from keeping communities safe. After honing my skills in firearms proficiency, defensive tactics, and emergency vehicle operation in Milwaukee, WI, for the past eight years, I am enthralled to bring my experience to a dynamic and impactful organization like Aurora Health Care Security.

Show your impact with the body of your police officer cover letter
As an officer, the results you achieve on the job can impact lives and communities. Therefore, showcasing your qualifications and data about what you've achieved is essential in the body of your cover letter.
You're probably familiar with many metrics police precincts and law enforcement agencies use, like response times and incident de-escalation rates. Any metrics you can use that show how you positively impacted key aspects like those will help you stand out in this section.
You can also list any educational successes that helped build your law enforcement skills, like conflict resolution workshops or emergency response drills.
An excellent body paragraph showcasing success!
Working closely with Detroit Crime Commission, I led an 18-officer task force in comprehensive crime scene investigations. Notably, our work on a high-profile home invasion case resulted in expeditious resolution within 63 days, a reduction of 32 percent compared to similar cases.

Optimize the closing paragraph of your police officer cover letter
Just like you want to ensure you achieve a sound resolution with every call you respond to, your police officer cover letter should come to a well-rounded closing and signoff that convinces hiring managers you're right for the job.
Ideally, your closing paragraph should relate back to the key details you emphasized in the cover letter and the organization's mission. For instance, you could connect back to the importance of teamwork and safe de-escalation to achieve public safety and maintain community engagement.
Lastly, end with a light call to action like "I'm eager to discuss my qualifications further," which solidifies your interest, and say thank you for the hiring manager's time.
What you don't want to do is have a closer that feels too generic, like the one below, that doesn't relate back to any specific details about how the applicant's skills are a match for the law enforcement team.
The closer should make a better connection than this!
With my well-versed skill set, I believe I would be a great addition to your law enforcement team. Thank you for considering my application.
Sincerely,
Tyler Ericson
Instead, aim for a closer like the one below that showcases a true passion for public safety that the University of Colorado Denver Police Department wants to achieve.
A well-rounded closer reinforcing the applicant's passion!
I am confident that my diverse skill set, passion for serving the community, and dedication to public safety make me an exceptional candidate for the entry-level police officer position at the University of Colorado Denver Police Department. Thank you for considering my application, and I am eager to discuss my qualifications further.
Sincerely,
Anastasia Orlov
What if I'm applying for my first police officer position?
While you may not have direct on-the-job experience, entry-level law enforcement candidates still have lots of information they can include. For instance, you could connect with the police department's dedication to public safety and how your 98% overall grade on de-escalation exams at the police academy will help you achieve great results.  
How long should a police officer cover letter be?
Your cover letter should be one page in length, which is around 300-500 words. It should provide a concise overview of how your top skills, like weapons handling or the use of forensic tools, will help you succeed on the job. 
Should I highlight all of my skills?
While you probably have a well-versed skill set of interpersonal and technical skills for every emergency response situation, listing all of your skills would make your cover letter too long and lose a hiring manager's attention. Instead, focus on key skills like crime scene analysis or emergency response driving that are crucial for the role.