When attorneys need help with trial prep and research, they know they can count on you to get the job done right.
Have you made the effort to prepare a cover letter to accompany your paralegal resume, ready for intensive legal hiring processes?
You're used to putting together top-notch legal correspondence, but everyone can use some help during the hiring process. We're here to assist with our paralegal cover letter examples that are proven to be effective in 2023.
---
Paralegal Cover Letter Example
USE THIS TEMPLATE
Why this cover letter works
When writing your paralegal cover letter, be specific about your knowledge of legal research and documentation, case management, and administrative support skills that match your potential employer's requirements.

While you want to seem grounded, refrain from being too modest about your legal prowess—because that could make your resume too vague and end with your document in the recycle bin.
---
Entry-level Paralegal Cover Letter Example
USE THIS TEMPLATE
Why this cover letter works
As a beginner paralegal, you don't have much work experience to brag about. But if you can clearly prove your dedication to learning and growing, it'll go a long way toward winning recruiters.

Try highlighting instances on your entry-level paralegal cover letter where your efforts yielded positive results at internships or for academic/personal projects.
---
Corporate Paralegal Cover Letter Example
USE THIS TEMPLATE
Why this cover letter works
When writing a corporate paralegal cover letter, think about relevant hard skills, more importantly, solid knowledge of legal documents and procedures specific to the corporate world. Better yet, strive to show these skills in action and use realistic figures to demonstrate their impact.

But it's not just about hard skills. Soft skills such as team collaboration, clear communication, positivity, and problem-solving are pivotal.
Related cover letter examples
---
Writing an Exceptional Paralegal Cover Letter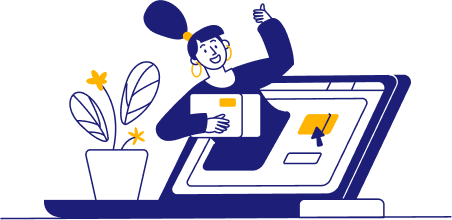 When you meet with clients, you understand every case's preparations must be tailored to their unique needs and circumstances. The same is true for your cover letter.
While reviewing job descriptions, consider how you can customize your cover letter to each law firm's needs. Do they specialize in personal injury law? Then you may want to connect to how you're skilled at analyzing medical records and doing investigative research into personal injury cases.

How to draft the opening and greeting of your paralegal cover letter
You know that lawyers do a lot of research to hook judges with their opening statements in the courtroom. Opening your paralegal cover letter requires a similar level of detail to get the legal hiring staff's attention.
Consider ways you can connect with each law firm you're applying to. For instance, if you're applying to a firm that practices family law, you could explain how you want to help parents and their children get the best results during divorce cases.
Additionally, try to nail the greeting by addressing a specific person from the legal hiring staff. You can sometimes find that information in the job description or the law firm's website, or on LinkedIn. If you can't find anything, simply leading with "dear [name of law firm] hiring team" will work well too.
The example below is an ok start, but the applicant could do more to try to connect with the services the law firm provides and their specific skills in the opener.
Try to connect more than this!
Dear J.L. Associates hiring team,
I'm very interested in the paralegal position you have available. I'm very familiar with the legal system and have studied a lot about it, so I think I'll be a great fit for your firm.
Instead, focus specifically on the law firm's needs and how your professional skills in trial assistance and legal documents fit in, like the example below.
Connect with the law firm's mission and needs!
Dear Mr. Johnson,
I have always respected Dykema Cox Smith's commitment to justice and fair representation, so I am thrilled at the opportunity to further your mission as a paralegal. Sharing your aim of ensuring justice and quality legal help to all clients, I'm certain I can add value to your team by identifying legal precedents, furnishing substantial trial assistance, and maintaining citation accuracy in your legal documents.

Guidelines for writing the body of your paralegal cover letter
Once you've hooked the legal hiring staff's attention with your intro, it's time to discuss how your credentials and previous work experiences have equipped you for the paralegal position.
A great way to stand out is by using metrics like accuracy or the percentage of successful cases you worked on. You can also include grades or how the materials you learned in your paralegal associate's degree equipped you for the position if you don't have as much experience.
Take a look at the example below that does an excellent job of citing metrics like reduction in errors and decreasing data breaches while managing legal documentation.
A good body paragraph full of relevant metrics
An internship at ICW Group nurtured my legal research and citation formatting abilities, impacting up to 17 client cases monthly. Dealing with a wide array of legal documents solidified my growth in citation formatting, reducing errors by 67%. I also formulated a data privacy and security guideline for solicitors, decreasing information breaches by 23%.

Finalizing and signing off on your paralegal cover letter
Just like the opening statement is essential in legal cases, a top-notch closing statement is equally vital to achieving a fair ruling on your case. Try to do the same with the closing of your paralegal cover letter.
Ideally, you want to return to your main points and revisit how you connect with the company. For example, if you're applying to a firm that does senior law, you could reconnect to how you want to help improve the lives of those in need of senior care.
You should also include a light call to action toward the end, such as "I look forward to discussing this opportunity further." It helps show your interest in the position.
What you don't want to do is get too generic and not relate to the specifics of the paralegal position at all, like the example below.
Yikes, too generic!
I am eager to start my career as a paralegal, and your firm seems like the ideal place for me. I look forward to hearing from you soon.
Sincerely,
James Smith
A better way to close out your cover letter is the example below, which clearly relates back to the firm's legal innovations and services in the scientific industry.
A well-connected closer for the win!
As an aspiring paralegal, I see every legal challenge as a chance to learn, adapt, and thrive. This eagerness to contribute makes me the perfect candidate for Thermo Fisher Scientific's reputation for innovation and reliable service in the scientific industry. Thank you for considering my application. I look forward to discussing this opportunity further.
Sincerely,
Ravi Khan
Do I have to write a unique cover letter for each law firm?
While it may seem like a hassle, writing a unique cover letter for each law firm you apply to is essential to stand out amongst other candidates. It'll help show how you connect their specific mission and the type of law they practice. 
How long should my paralegal cover letter be?
Ideally, you want your paralegal cover letter to be no longer than one page. It's the same as legal correspondence, where you want everything to be concise and relevant to why you're writing the message. 
What's an appropriate tone for paralegal cover letters?
Each law firm will have a different culture, so review the job description to get an idea of the tone they write it and try to match it as best as possible. For instance, if the tone is more formal, focusing on formal practices and being more fact-driven about data from cases and work experience will be the best idea.