Creating safe and enjoyable flights is where you shine. You perform safety checks, answer passenger questions, and offer food and beverages to make the flight a great experience for everyone.
Is your cover letter helping you elevate above other candidates in the hiring process? Does it supplement what's already in your flight attendant resume?
We can help with our flight attendant cover letter examples. They'll provide an easy template for success to catch each airline hiring manager's attention while applying for your next job.
---
Flight Attendant Cover Letter Example
USE THIS TEMPLATE
Why this cover letter works
Passengers' safety and satisfaction are two measures of any successful airline. Therefore, you should position yourself as a pro-safety individual to impress recruiters. This flight attendant cover letter comes across as confident in handling high-pressure situations and ensuring the safety of every passenger.

Complementing that with excellent communication skills makes it invincible.
---
Flight Attendant No Experience Cover Letter Example
USE THIS TEMPLATE
Why this cover letter works
Since you lack real-world aviation experience, you've got to be smart when drafting your flight attendant no experience resume. Start by declaring your passion and merging it with knowledge about your potential employer.

To complement that, show your thorough understanding of safety protocols and your dedication to passenger safety.
---
American Airlines Flight Attendant Cover Letter Example
USE THIS TEMPLATE
Why this cover letter works
The safety and satisfaction of passengers are at the heart of airlines. Therefore, your American Airlines flight attendant cover letter should take that cue and highlight how you've exceeded the expectations of passengers and employers.

One thing you can point out is how you stayed calm and decisive during a crisis, such as when a patient had a cardiac arrest, and you stabilized him.
Related cover letter examples
---
Strategies to Write an Effective Flight Attendant Cover Letter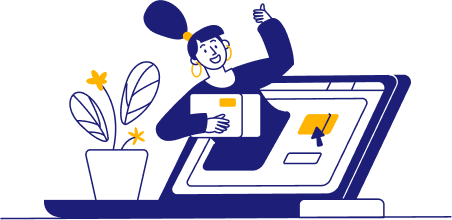 When assisting passengers on each flight, you probably notice you need to tailor the services you provide to unique needs. The same is true for your cover letter.
Every airline has differing processes and procedures, so it's important to emphasize the essential skills they're looking for in your cover letter while connecting to their specific mission. For instance, an airline that emphasizes its concern for safety would likely appreciate hearing about your 10-step pre-flight safety check process.

Achieve a clean takeoff with the greeting and intro of your flight attendant cover letter
The difference between a flight attendant getting passed over and grabbing a hiring manager's attention can occur immediately in the greeting and intro.
The first thing you want to do is address it to a specific hiring manager if you can find their name in the job description or on the airline's website. It's similar to learning passenger's names to provide a personalized experience while helping them.
Then, once you get into the opening paragraph, you can make a great first impression by connecting with the key skills the airline is looking for and its specific mission. For example, you could discuss how you want to use your customer service skills to help the airline achieve its mission of a comfortable and enjoyable flying experience for all passengers.
The opener below gets off to a good start but falls short when the applicant doesn't get into any specifics about the airline's needs or mission.
Doesn't connect with the airline enough!
Hello Mr. Scott,
I was excited to see your flight attendant job opening. I think your airline provides excellent service and would be a great fit for my skills.
Instead, write an opener like the one below that immediately connects with the strong interpersonal and communication skills that United Airlines is looking for.
A great opener connecting with the airline's needs!
Dear Mr. Jones,
As a passionate and highly motivated individual, I have always been fascinated by the aviation industry. My deep enthusiasm for ensuring the safety and comfort of passengers, combined with my strong interpersonal and communication skills, make me an ideal fit for the flight attendant role at United Airlines.

Showcase your qualifications in the body of your flight attendant cover letter
Once you get into the body of your flight attendant cover letter, you want to discuss the details of your qualifications and work experiences.
Airlines use many metrics to ensure they are providing a great experience for passengers. A great way to stand out in this section is by optimizing with key numbers like passenger satisfaction scores or how you helped maintain excellent flight safety ratings.
If you don't have as much experience, you can also use the skills you picked up while obtaining your FAA certificate. For instance, you could explain how you'll help ensure flight safety with the skills you gained through courses that taught emergency procedures, like assisting with oxygen masks and alerting the captain of updates, where you obtained a 98% overall grade.
An excellent body paragraph focused on relevant metrics!
At Alaska Airlines, as a flight assistant, I deployed my effective communication skills to collaborate with the entire team, which improved on-time flight takeoff by 33%. I also helped handle passenger complaints, solving 98% of the cases without the need for further escalation.

Create a memorable closing for your flight attendant cover letter
When the flight lands, you always thank the passengers for flying with your airline and ensure any final concerns are handled. You should take a similar approach as you come to a close on your flight attendant cover letter.
First, you want to relate back to details about the airline's mission and the primary skills you wanted to emphasize, like food handling or flight safety regulations. Then, end with a light call to action, such as "I look forward to discussing this opportunity with you further."
The closer below doesn't hit the mark on that since it feels a bit too generic, not relating to any of the airline's needs.
Lacking detail here!
I believe my skills and experience as a flight attendant make me a great fit for this role. Thank you for considering my application, and I look forward to hearing from you soon.
Sincerely,
Robert Gray
Instead, aim for a closer like the one below that relates back to specific details that show the applicant's passion for American Airlines' commitment to safety, innovation, and excellence.
A strong closer connected to the airline's mission!
American Airlines' commitment to safety, innovation, and excellence aligns perfectly with my personal and professional values. I am eager to bring my strong work ethic, attention to detail, and positive attitude to your team. I would welcome the opportunity to discuss in greater detail how my qualifications align with the needs of American Airlines. Thank you for considering my application.
Thank you,
Leila Razavi
What if I can't find someone to address in my cover letter? 
If you review the job description and the airline's website and can't find a specific hiring manager's name, you can simply lead with "Dear [name of airline] hiring team." Just be very specific to their mission and needs, like customer service or safety procedures, to make the remainder of your cover letter feel personalized. 
Can my cover letter be longer than one page? 
You should avoid having your flight attending cover letter go over one page. While you're probably very passionate about providing a great passenger experience, too much information can lose a hiring manager's attention when quickly reviewing several applicants. 
What's the best tone to use in a flight attendant cover letter? 
When assisting passengers, you may adjust your tone to fit their personalities and specific needs to ensure great service. You can take a similar approach to your cover letter by trying to match the tone or style that the airline uses in the job description.