From guest seating and food and drink service to payment acceptance and table cleaning, you're ready to handle all kinds of customer-facing tasks to create an excellent dining experience. No diner leaves your section dissatisfied thanks to your attention to detail and ability to anticipate their needs!
When your server resume is ready to go, it's time to accompany it with a cover letter. But what should you include in your letter to ensure it sets off your abilities with finesse?
Don't worry! We've helped servers of all levels find their dream jobs. Just take a look at our three server cover letter examples to get things cooking!
---
Server Cover Letter Example
USE THIS TEMPLATE
Why this cover letter works
A recruiter hiring for a server wants someone committed to extending service into hospitality. Let your server cover letter demonstrate your industry-relevant skills doing their magic with numbers.

A proven ability to sustain sales and high customer satisfaction ratings won't go unnoticed.
---
Restaurant Server Cover Letter Example
USE THIS TEMPLATE
Why this cover letter works
Showing your leadership skills in action and admiration for your potential employer is a welcome move. Don't forget about customer service and proficiency in relevant systems, though.

And if you've got industry-relevant certifications like Allergen Awareness? Don't hesitate to highlight a few in your restaurant server cover letter and how they can help in your new role.
---
Fine Dining Server Cover Letter Example
USE THIS TEMPLATE
Why this cover letter works
Hard skills like wine knowledge, POS systems, guest management, and sophisticated dining complemented with numbers stand out in a fine dining server cover letter.

Soft skills like customer service and communication keep guests returning, and those sales and rating figures going up. Show soft skills in action to empower your job prospects.
Related cover letter examples
---
How to Write A Delicious Server Cover Letter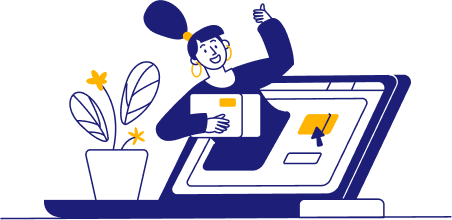 Just like when a customer orders a specific dish, you'll want to take note of any special requirements in the job description. You wouldn't bring someone baked fish if they ordered a burger, and you wouldn't emphasize your software skills while applying for a personality-focused server role, either!
Read the job description, and then read it again. Look for any key focal points: Is efficiency at the top of the list? Is the establishment more focused on company culture and atmosphere? Tailor your story's focus to the job listing for a stellar cover letter.

Writing the greeting and introduction
Make sure you address your letter to a person, not just a title. Do your research and find out whether you're addressing your server cover letter to a hiring manager, a recruiter, or even your potential new boss.
Establish a connection with the company, too. Do they emphasize values like a warm customer experience, or are they more focused on efficiency? Make sure you immediately address something about the job role you have in common.
State why you're a good fit, too! Many people neglect this detail, but it can really help to pull your opener together.
Always avoid being too informal, sloppy, or vague—like in this opener that doesn't even address what the applicant can do or how it'll help!
Oof!
I'd love to work for your company. After years in fast food I built up lots of skills that would work well in a sit-down restaurant, too.
On the other hand, here's a professional-looking greeting and a tasteful compliment for the company. Then the applicant follows up with specific skills that will benefit the establishment, which they address by name!
Here's one that works!
Dear Ms. Rossi:
I'm impressed by The Capital Grille's reputation for setting standards for upscale dining in Denver. I would be honored to join your team as a restaurant server, using my skills in Micros POS system, menu management software, tableside service equipment, and more to contribute to the continued success of The Capital Grille.

Writing the body paragraphs
Each body paragraph in your server cover letter should address one primary accomplishment you've earned throughout your history as a server. You don't have room to ramble since you'll be competing with other applications, so cut straight to your credentials and success stories!
Focus on stories that cover plenty of ground concisely. How did you demonstrate alignment with the company's vision? How did you help improve metrics such as profit boosts or increased sales from the seasonal menu?
Show that you align yourself with the values displayed at the company where you're applying. If your goal role is at a restaurant focusing on a laid-back community culture, focus more on how you helped people. If you're applying to an establishment that emphasizes a classy, upscale atmosphere, share stories of how you upheld professionalism.
Here's a good body paragraph example
Expertise in tableside service is another asset I would bring to Oak Steakhouse. I am skilled in performing tasks such as carving meats, preparing specialty cocktails, and flambéing dishes. By implementing personalized recommendations and engaging in meaningful interactions, I have consistently achieved an average customer satisfaction rating of 4.8 out of 5.

Finishing, closing, and signing your cover letter
Your closing paragraph should give your server cover letter a sense of completion, just like a perfect dessert special. Tie all your previous points together with fresh wording to reinforce the qualifying traits that make you a great server.
Share how skills like multitasking, efficiency, wine pairings, and active listening align with the establishment's mission statement. If you have any super impressive qualifications, like delivering excellent tableside service during a prestigious event, mention how this qualifies you for your dream job.
Don't forget a call to action inviting the reader to contact you again for additional materials. Include a "thank you" somewhere in there, too, alongside your call to action. (You can thank the reader for their time either in your closing paragraph or your signoff phrase.)
Just make sure you don't leave things vague and informal, like in this example:
Oh boy . . .
As you can see, I'm beyond qualified to work for you because I've waited on a lot of tables. I've done register too at plenty of places. Let me know if you want to hire me.
-Rob
Demonstrate your excitement about the role and display confidence without overdoing it before ending with a professional signoff and your real, full name.
This one's a winner!
I'm confident I'll exceed expectations in developing positive relationships with customers and team members while maintaining the required menu and ingredient knowledge. Thank you for taking the time to learn more about me, and I'm happy to discuss how my skills and experience will translate to value at The Capital Grille.
David Kimani

Where can I find who to address this thing to?!

Don't worry! There are plenty of places you can look. Sometimes the job ad has the recruiter or hiring manager's name listed; if not, you can always check the company website or even do some digging on LinkedIn or Glassdoor.

Do I include my address?

In the past, applicants were usually expected to list their addresses on their cover letters. It's more important to include the recipient's address in your server cover letter than it is to write out your own. After all, you'll be working at their restaurant!

What should my writing tone sound like?

This one depends entirely on the type of establishment you're applying to! Just like you'll tailor your cover letter's stories to the company culture displayed in the job description and company web pages, you'll want to match your writing tone to theirs.