You're a promotional wiz. Target markets are identified, sales campaigns are created, and conversion rates are increased successfully with you on the job.
Is your cover letter helping you convert job leads into interviews?
You thrive when writing promotional copy, so all you need is a push in the right direction to create an impressive cover letter to complement your marketing resume and really grab a hiring manager's attention. You can use our marketing cover letter examples as templates for success in your job hunt.
---
Marketing Cover Letter Example
USE THIS TEMPLATE
Why this cover letter works
Go for the win by effectively demonstrating how your experience aligns with the specific needs of the company.

Your marketing cover letter will be successful when you show how your experience with web content optimization, email marketing campaigns, and social media targeting addresses the requirements associated with a media publication role.
---
Marketing Coordinator Cover Letter Example
USE THIS TEMPLATE
Why this cover letter works
Use your marketing coordinator cover letter to connect directly with the company and answers job-specific needs. Right from the start, align your experience with the company's mission to prove you understand and are invested in the company's goals.

Harness the power of metrics in your cover letter to further illustrate your tangible success as a marketing coordinator skilled in tools like CMS platforms, Joomla, and SEO.
---
Marketing Intern Cover Letter Example
USE THIS TEMPLATE
Why this cover letter works
Making your marketing intern cover letter stand out starts with a compelling introduction and ends with a strong conclusion.

Can you connect personal passion (think: passion for sustainable energy practices) with a company's mission (think: Chevron's mission of sustainability)?
Reinforce this connection in your closer to reaffirm alignment with the company's mission and eagerness to contribute to its goals.
Related cover letter examples
---
Harness Your Skills for the Perfect Marketing Cover Letter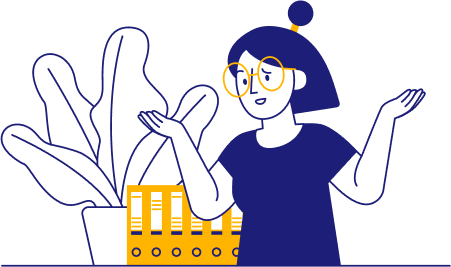 When creating a marketing campaign, you understand the importance of tailoring your message to the brand's target market. The same is true for your cover letter.
Every company markets its products and services in varying ways. One company may focus on social media marketing, whereas another wants to boost its email marketing efforts. Therefore, the skills and values you emphasize here should be customized for each company.

Engage employers instantly with your greeting and intro
You're used to grabbing attention in ads within the first few sentences to get readers interested in your offer. The same is true for your cover letter. You want to grab attention right away.
First, you want to address someone by name, if possible. Some companies will list a contact person in the job description, or you could try to find the hiring manager's name on the company website or LinkedIn. It's the same as how using someone's name in an email marketing subject line makes it feel more personal and engaging. Otherwise, "Dear [name of company] hiring team," can work well too.
The next step is connecting with the company's mission or needs, just like you'd connect with a customer's pain points or ideals in promotional content. For instance, if the company emphasizes environmentally-friendly products or team culture, you could try to highlight those aspects.
Just like customers don't like generic ads with irrelevant information, hiring managers won't like your opening if it reads like the one below.
You're not selling your skills with this one!
Hi,
I'm writing to apply for the marketing position at your company. I have a few years of experience in marketing and have been quite good at it. The position appeals to me and is one I'd like to fill, and your company sounds like a pleasant place to work.
A better idea is to connect with the company and make your opening feel specific to their needs, just like you'd do for everyone in your marketing campaign's target audience. The example below perfectly connects with GoDaddy's focus on customer-centric innovation and cutting-edge web services.
Use an opener aligned with the company's vision!
Dear Ms. Sharma,
As an admirer of GoDaddy's impressive achievements in empowering entrepreneurs and businesses through cutting-edge web services, I'm thrilled to apply for the marketing coordinator position. GoDaddy's commitment to customer-centric innovation resonates deeply with me.

Emphasize achievements in your marketing cover letter body
In any marketing message, you know it's essential to share the facts about what a product or service can help a customer achieve. You want to do the same with your abilities in a cover letter.
Leaning on marketing metrics from previous achievements is a great way to stand out. Consider metrics like engagement or click-through rates that many companies will focus on.
Additionally, tailor what you put in the body to the company's needs to better connect with each specific marketing role. For instance, if you'll be focused on SEO, sharing how you boosted organic traffic by 59% using keyword research tools like Semrush would be a great idea.
A good body paragraph optimized with relevant marketing metrics
With over 6 years of experience in digital marketing, I have honed my skills in connecting with audiences and optimizing web content. While working as a marketing coordinator at Carvana, I led a social media campaign that increased our follower base by 44% within six months and boosted engagement rates by 32%.

Seal the deal with a strong closing for your marketing cover letter
As you end your cover letter, think about how you would close out a sales call. You'd want to summarize the key information you covered and end with a CTA.
Do the same for your cover letter, but remember you're not going for a hard sell. A light CTA like "I look forward to hearing from you soon" is the right level of persuasion to aim for here.
Additionally, just like you'd want to thank a customer for their time, saying thank you somewhere in the closing or sign-off is a good idea.
What you don't want to do is have a closer like the one below that shares the wrong personal information and doesn't relate to the company or specifics of the marketing position at all.
Providing the wrong information here!
Thanks for considering my application.
I can start immediately since I'm currently unemployed and I'm really keen to get this job. I hope you choose me for the marketing position.
Sincerely,
Adam
Instead, aim for a closer like the one below that reconnects with GoDaddy's mission of providing excellent web services and finishes with a nice CTA, as you would do with any of your marketing messages.
A CTA-infused closer for success!
I am excited about the opportunity to leverage my skills to further GoDaddy's mission of providing excellent web services. Thank you for considering my application. I look forward to discussing how I can be a valuable asset to the GoDaddy team.
Sincerely,
Luna Torres
How long should my marketing cover letter be?
Your cover letter shouldn't go over one page. The optimal word count is somewhere between 300-500 words. This allows you enough room to provide details about your market analysis and campaign strategizing abilities while keeping it highly specific to each job's needs. 
How do I write a cover letter without much marketing experience?
Candidates without much experience will want to pull from what they gained through education, transferable skills like customer service, and passion for each position. For instance, you could talk about your passion for creating a great customer experience and how your consumer behavior courses provided you with the skills needed to achieve that. 
What's the proper tone for marketing cover letters?
Choosing the right tone is similar to choosing your brand's voice for a specific target market. Analyze how the company speaks in the job description and try to match their levels of energy and formality as best as possible.