When life gets tough, you're there. You identify individuals, families, and community groups in need of help and then work hard to provide necessary resources like information and support networks.
But how can you adequately convey how hard you work to help others in your cover letter? Your social worker resume says a lot, but how can you provide a more detailed overview of your standout qualifications?
We've got this. After years of helping social workers like you develop cover letters that empower them to improve their communities, we've developed three social work cover letter examples to get you started!
---
Social Work Cover Letter Example
USE THIS TEMPLATE
Why this cover letter works
A social worker cover letter should detail your dedication to serving communities and individuals in need.

Share an instance when you helped clients navigate a difficult situation, like a child welfare case or mental health crisis. Be specific and clear about the impact you had on the situation.
---
Entry-Level Social Work Cover Letter Example
USE THIS TEMPLATE
Why this cover letter works
In your entry-level social worker cover letter, focus on the academic and internship experiences that demonstrate your competence and aptitude for this sort of work.

Mention times when you applied social work theories in your internships or developed client interventions.
Yes, you're entry-level, but your educational experiences should indicate how you've gained meaningful experiences that prepare you for the role.
---
School Social Worker Cover Letter Example
USE THIS TEMPLATE
Why this cover letter works
A school social worker cover letter should highlight your skills in student counseling and advocacy, first and foremost. Not just general social work. Your work in an educational setting should take priority here.
If you have personal reasons for getting involved in this field, don't be afraid to mention it.

The ability to leverage personal experiences in a professional context can give you an edge over other candidates.
Related cover letter examples
---
How to Write Your Best Social Work Cover Letter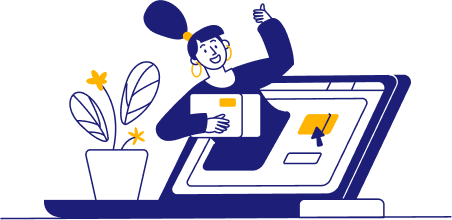 Don't forget to tailor your cover letter to the job description each time you apply! The idea might sound overwhelming at first, but it's so worth it. Just like you'd adapt your resource packets and coaching plans to each individual case, you should tweak your cover letter and application package to each job description.
When you look over the job ad, seek out any points of emphasis, such as working with disabled individuals or specific community areas. Then pick points for your letter that match up with the job listing's focal points.

Writing a stellar greeting and intro
It's important to show people you care about them by taking the time to remember their names—the same goes for social work and for cover letters. Make the effort to find out who handles new hires at your ideal workplace and address them professionally by name.
Next, you want your intro paragraph to make a connection with the company where you're applying. This can mean answering their mission statement or mentioning abilities you have that would solve their current obstacles.
Oh, and you'll need a good hook! After sharing a couple of qualifications to show why you're the right fit for the job, imply how much more awesome stuff there is to learn about your ability to make a difference through social work.
Next up: A great example of how not to write an opener: No professionalism, no concrete examples or info, and no hook!
Ouch!
Hey,
I always wanted to work in Detroit. I'm really good with people and believe I can make a difference at your company. I've volunteered and helped people before, too.
Okay . . . now that we've gotten that atrocity out of the way, consider a far superior opener. This one addresses the letter recipient and company by name, expresses enthusiasm and compassion through examples, and ends with a hook that demonstrates the perfect social worker's attitude:
Here's an awesome one instead!
Dear Ms. Petrov:
The prospect of using my skills to foster an inclusive environment for the students at Detroit Academy of Arts and Sciences fills me with immense excitement. My passion for social work was ignited when, as a young student, I witnessed the transformative power of a dedicated school social worker in helping my friend overcome personal hardships. Now, with over seven years of experience, I am eager to give back.

Writing your cover letter body
Your cover letter's body paragraphs contain the crucial information on why you're qualified to improve people's lives and communities through social work. What notable trainings or initiatives have you completed?
And how can you quantify the differences you've made? Make sure you include metrics for the success point you share in each paragraph. What was the percentage of decreased substance abuse in your area after that outreach program? How did graduation rates or grades improve after your student assistance initiatives?
Remember to tailor your content choices here to the job description, too. If you're applying to a rehab facility, you won't want to emphasize your student assistance efforts as much as you would when applying to a school or youth center.
Example of a nice body paragraph
In my recent role at Wayne County Regional Educational Service Agency, I used my data analysis capabilities and deep understanding of EHR systems to revamp the district's student support program. By identifying gaps and patterns in student data, I drove a 22% increase in early detection of students at risk.

Closing off and signing your cover letter
In social work, it's important to ensure that each situation is given the proper resolution and comes to a peaceful conclusion. You want your cover letter to come to a good resolution as well, with a few final examples of how you're qualified for the role at that specific organization.
Reference their vision statement and reinforce your enthusiasm for the position by including a call to action. Invite them to ask more about your qualifications and offer to give more details on your history in social work!
And always remember to be polite and thank the reader for their time, whether you do that in the closing paragraph or the signoff itself.
Make sure you stick with professional grammar and word choices, and be specific . . . unlike this example here:
Sheesh!
Thanks for reading this. I can do a lot for your company so make sure you hire me. I can help people a lot since I've done it before.
-Kai
Try a closer like this instead: Demonstrate alignment with the organization's mission, address them specifically, and leave them with a call to find out more about you. Sign with a professional close and your full name.
There's a winning closer!
The opportunity to make a positive impact on students' lives resonates deeply with my personal and professional mission. I am confident that my skill set can be an asset to your team at Detroit Academy of Arts and Sciences. Thank you for considering my application, and I anticipate the opportunity to discuss my qualifications in more detail.
Sincerely,
Kai Hughes
How do I connect with the company?
Revisit that job description and find the organization's mission statement that you can respond to in your cover letter. As a social worker, values are extremely important! You can also reference specific wording from the job requirements like "virtual engagement" or "inclusive environment".
How do I match tone?
Yep, back to the job description again. It's critical for any social worker to be in tune with the people they're helping, so familiarize yourself with the organization's expression through the writing tone in their job ad. Then reflect that same style in your cover letter!
How do I find out who I'm writing to?
If you cannot see the hiring manager or recruiter's name in the job description, do some research. Visit the company's website or comb through their social media, like LinkedIn, to find whoever handles the hiring process so that you can address your letter more personally.