You're a mixology pro who knows how to create an excellent experience when customers want to unwind and enjoy their favorite drinks. Drinks are mixed, ages are verified, and the bar is kept organized with you on staff.
Now it's time to create your bartending cover letter, a fine-tuned cocktail representing your top skills and experiences that will complement your bartender resume and fit in with any company's needs in. 
When you have such a well-versed skill set, it can feel tough to get the right mixture of abilities down in a one-page cover letter. You can use our bartender cover letter examples as a guide to success.
---
Bartender Cover Letter Example
USE THIS TEMPLATE
Why this cover letter works
Positivity, a subtle touch of casualness, and genuine interest in the role and establishment go a long way to add flair to your bartender cover letter. The latter demands some research.

Being a "people's role," emphasize how your proficiency in people and sales skills, mixology, teamwork, relevant equipment, and time management impacted previous workplaces.
---
Server Bartender Cover Letter Example
USE THIS TEMPLATE
Why this cover letter works
Your server bartender cover letter should demonstrate your ability to deliver positive experiences in the hiring establishment.

Don't just talk about your knowledge of and ability to serve food and beverages with confidence. Show how your personality (think enthusiasm and communication skills) helped generate quantifiable impact in your previous roles.
---
Entry-Level Bartender Cover Letter Example
USE THIS TEMPLATE
Why this cover letter works
With zero bartender experience, it helps to emphasize transferable skills like communication, organization, teachability, and active listening.

But again, don't hold back from narrating experiences relevant to the role. For maximum impact, infuse the outcomes of past work stints (complemented by real figures) into your entry-level bartender cover letter.
Related cover letter examples
---
Crafting an Effective Bartender Cover Letter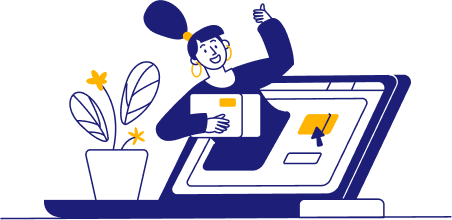 Every bar has unique aspects that draw customers in. You have everything from sports bars to experimental cocktail bars. Therefore, the requirements for each job will differ.
When crafting your bartender cover letter, you want to review the job description to pick out key aspects of the company's mission and the abilities they're looking for in a bartender. That way, you can write a strong letter presenting essential skills like garnishing or free pouring to help you stand out amongst the other applicants.

Preparing a strong intro and greeting for your bartending cover letter
The intro and greeting of your bartending cover letter are the same as how you'd want to make the bar feel well-branded and inviting the moment customers walk through the door. You should aim to connect with each specific company right away here.
The first step is the greeting. Ideally, you want to address a specific contact person if you can find a hiring manager's name in the job description or on the company website. Otherwise, simply saying "Dear [name of the bar] hiring staff" will work well too. It's the same as learning customers' names to give them a personalized experience.
Next, it's time to hook the company's attention. The intro paragraph should relate to the bar's mission and how your top skills fit in. For instance, how you want to use your customer service and drink pairing skills to help the company create a friendly environment with no such thing as a poorly mixed drink.
The opener below is a nice start, but it doesn't address anyone in specific and feels like it could be copied and pasted to any bar the applicant is applying to.
A bit too standard!
Hello,
I saw your company's job posting, and I think it would be a great opportunity to utilize my bartending skills. I've been in the industry for over ten years, so I should be able to handle all your needs.
Instead, aim for an opener like the one below that truly feels like the applicant is passionate about the company's prohibition-era vibe and shows how their flair bartending skills will fit in with the company's needs.
A uniquely blended opener for the win!
Dear Ms. Moore,
As an aficionado of all things vintage and a skilled craft bartender, The Duce's unique blending of a Prohibition-era vibe with a modern touch has always caught my attention. Your venue strikes a chord with my ideation of an engaging bartender role, where my ability in flair bartending, familiarity with bar equipment, and creativeness with garnishes can be appreciated and utilized.

Formulating the body of your bartender cover letter
Once you get into the body of your cover letter, you want to detail how your skills and achievements align with the bar's goals.
For example, if the bar wants to create a multisensory experience, you could write about how your flavor pairing skills and narratives about different brews helped boost customer engagement by 35% in another position.
Using metrics whenever possible to illustrate your success in aspects like customer satisfaction or improving beverage sales will make your cover letter's body successful.
An excellent body paragraph with a nice mix of metrics!
I recently served as a flair bartender at Little Rituals, a charming lounge known for an extensive cocktail list and small plates menu. My flair bartending skills with acrobatic maneuvers got people talking and boosted guest engagements by up to 42% in the evening rush hours. With the added spotlight, the venue's nightly sales leaped by 27%.

Bringing a well-planned conclusion to your bartender cover letter
When customers prepare to leave the bar, you probably ensure all their needs are met, thank them for stopping by, and use a light call to action like "I look forward to seeing you again." You want to craft a similarly well-planned closing for your bartending cover letter.
Ideally, your closing paragraph should relate back to your passion for the bar's mission and how your skills fit in, such as your passion for creating unique drinks that make an unforgettable customer experience.
Take a look at the closing paragraph below, which could use some work. You'll notice it doesn't relate back to anything specific about the company, their bartending skills, or use a call to action.
Yikes, too bland!
Thanks for considering me for the bartending position. I truly believe my skills will fit in with all your needs.
Sincerely,
Santiago Fernandez
Instead, aim for a closer like the one below that directly relates to the Aviary's mission to redefine a night out and how they seek to help create a great customer experience.
A well-connected closer for the win!
The Aviary's commitment to challenging and redefining a night out resonates with my desire to push the boundaries of hospitality. I seek to contribute to shaping exceptional experiences for patrons while adhering to your establishment's innovative spirit. Thank you for considering my application. I'm eager to discuss how I can bring good vibes and value to The Aviary.
Sincerely,
Emelia Mazur
Can my bartending cover letter be longer than one page?
You should avoid having your bartending cover letter go over one page. If you're trying to narrow it down, focus on key skills the company is seeking, like upselling or free pouring. 
Is using a cover letter template a good idea?
A cover letter template is helpful to properly structure your bartending experiences and speed up the application process. Just make sure you tailor the skills and how you fit in with the bar's mission for each job you apply to, such as focusing on skills in garnishing and drink layering for a company that offers specialty cocktails. 
What's the appropriate tone for bartending cover letters?
Ideally, try to match the company's tone in the job description since every bar tries to achieve a unique atmosphere. For instance, a bar presenting a friendly and upbeat tone would probably look for candidates who match that, and you could also optimize by showcasing how you create an engaging and friendly atmosphere for customers.