Whether it's putting out fires or responding to medical emergencies, you're there to help others in need. You ensure quick response times, proper use of hoses and aerial ladders, and compliance with medical standards to get the best results on the job.
Does your cover letter complement your firefighter resume and help you get a quick response from hiring managers?
When civilian safety is in your hands, every fire station's hiring staff will want to ensure they bring responsible pros on board. Our firefighter cover letter examples will help you portray your abilities optimally during the hiring process.
---
Firefighter Cover Letter Example
USE THIS TEMPLATE
Why this cover letter works
When applying for this role, strive to blend your passion for the profession with genuine examples of excellence in previous workplaces. Be keen to integrate keywords cited in the job description (cue search and rescue operations and emergency medical response).

But don't just mention the skills; demonstrate the tangible impact they fostered in past roles. A mention of relevant certification (cue fire investigator certification) and heroic rescues under your guidance will make your firefighter cover letter memorable.
---
Firefighter No Experience Cover Letter Example
USE THIS TEMPLATE
Why this cover letter works
While you don't have little to no formal experience, let your firefighter no experience cover letter showcase your commitment to safety and a burning desire to serve your local community.

But don't stop at enthusiasm. Better yet, showcase your hands-on experience with relevant tools and skills, including emergency equipment operation, fore behavior and dynamics, and PPE maintenance, during training and volunteer internship programs.
---
Entry-level Firefighter Cover Letter Example
USE THIS TEMPLATE
Why this cover letter works
An entry-level firefighter cover letter is yet another example your passion for community service must come out clearly. Jayden perfectly executed this requirement by linking his enthusiasm with a tragic childhood experience.

Don't forget to detail any fire-related course or training that prepared you for this role. More importantly, solidify your competence by spotlighting real-life instances where you demonstrated courage, teamwork, and resilience. That can be during volunteer programs or even a sports event.
Related cover letter examples
---
How to Write an Effective Firefighter Cover Letter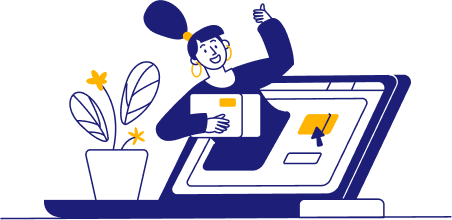 Just like every emergency response is different, and you must tailor your approach to each situation's needs, you'll also want to tailor your firefighter cover letter to each fire station's culture and positional requirements.
The job description will help you list the right job skills for each organization. For instance, a fire station in a big city may need you to be capable of operating aerial apparatus trucks and know how to fight fires in multi-story buildings.

Make an impact with the greeting and intro of your firefighter cover letter
You know that every fire station operates at a fast pace with the many tasks you must complete daily, from equipment maintenance to emergency medical response. Therefore, it'll be important for you to grab attention right away in your cover letter.
To stand out immediately, you'll want to greet a specific fire station hiring manager or decision-maker by name if you can find a contact person in the job description. It'll help create a connection right away like you would when starting to work with new crew members.
You should also connect the top skills the station is seeking and its mission. For instance, you could reference how you want to use your fire containment knowledge to protect civilians, property, and wildlife from the effects of fires.
The example below could use a bit of work since it doesn't get into enough detail about the applicant's skills or the fire station's mission.
Need more details here!
Dear Mr. London,
After completing my fire science associate's degree, I'm seeking an opportunity to join your fire station's emergency response team. I believe my skills will be a great fit for your needs.
An opener like the one below is a better option that connects to the applicant's passion for containing fires due to personal work experience and how their ventilation tactics and wildland firefighting skills fit the department's needs.
An opener connecting relevant firefighting skills!
Dear Mr. Brown,
I am enthusiastic about the opportunity to merge my passion for community service with my expertise in firefighting as your next firefighter trainee. The 1991 Oakland Hills firestorm, which displaced countless families, including mine, ingrained in me an early commitment to preventing such disasters. With rigorous training in ventilation tactics, wildland firefighting, and more, I am eager to become a firefighter force to be reckoned with at the prestigious Alameda County Fire Department.

Stand out in your firefighter cover letter's body
When you get into the body of your cover letter, you'll want to provide more details about your firefighting qualifications and abilities.
A great way to do that will be using metrics-based examples of results you've achieved. For instance, you could detail response times and fire containment rates.
If you don't have much firefighting experience, you could also explain how your fire science associate's degree or EMT program has equipped you for the role. For example, you could talk about your proficiencies in bandaging wounds or emergency vehicle operations protocols that you learned during your studies.
A great body paragraph illustrating firefighting success!
While at the Oakland Community College, I championed a new approach to ventilation tactics, which reduced structural damage during training exercises by 14%. These tactics streamlined operations and minimized unnecessary property damages, strengthening public confidence within the community.

Take the right approach to the closing of your firefighter cover letter
As you close out your firefighter cover letter, you'll want to relate back to the key skills you discussed, like operating aerial ladders and emergency evacuation protocols, and your passion for the fire department's mission.
Then, end with a brief thank you and light call to action, such as "I look forward to discussing this firefighter role with you further" to show your interest in the position.
The example below feels too generic since it doesn't relate to specific details about the fire department's needs.
A bit too generic!
Thank you for considering me for your department's firefighter opening. I believe my skills will make me a great addition to your team, and I look forward to discussing this role with you further.
Sincerely,
Natasha Coleson
Instead, aim for a closer like the one below that quickly relates to how the applicant's fire dynamics and equipment operation skills relate to the Atlanta Fire Rescue Department's safety efforts.
An impactful closer with key firefighting skills!
I look forward to discussing how my background in fire dynamics and equipment operation can contribute to the Atlanta Fire Rescue Department's operational excellence and safety efforts. Thank you.
Sincerely,
Oliver Svensson
What's the best tone for a firefighter cover letter?
When you respond to emergencies, you likely adjust your tone to the needs of everyone you work with to provide effective instructions. Take the same approach to your cover letter by analyzing the job description and trying to match the fire department's tone to show how you'll fit in with their culture.
Can a firefighter cover letter be longer than one page?
You should keep your firefighter cover letter on a single page. Since fire stations are fast-paced, a cover letter that's too long may lose a hiring manager's attention during quick reviews. So keep it to a concise overview of essential skills like CPR and using power tools.
How do I choose the right skills to reference in my cover letter? 
The best job skills to reference will depend on the specific position and what the fire station emphasizes in the job description. For instance, if you'll be working in a wildlife zone, your ability to use wildland fire trucks and perform brush fire control may be crucial to the position's needs and should be emphasized in your cover letter.