Do you love everything culinary and strive to make each dish a work of art while staying true to the recipe? Maybe you develop new recipes between managing other cooks, ensuring that code standards are met, and creating seasonal menus.
The biggest question of all is how you pack all those abilities into a good cover letter to complement your chef resume! What skills and points should you include to show recruiters what an artful chef you are?
Don't worry! We've developed three chef cover letter examples that have led other culinary professionals toward success, and this advice is bound to help you too!
---
Chef Cover Letter Example
USE THIS TEMPLATE
Why this cover letter works
In this chef cover letter, Aisha hits the mark right off the bat by expressing her admiration for the hiring establishment's lively ambiance and unique culinary delights.

Done with the intro, dish out real-world examples of positive impacts in previous roles (say, increasing customer satisfaction, social media buzz, or repeat patronage) stemming from industry-specific skills like flavor balancing, plating, and presentation. You can never go wrong with reinforcing these wins with real numbers.
---
Sous Chef Cover Letter Example
USE THIS TEMPLATE
Why this cover letter works
As the second in command in a kitchen, a sous chef must possess impressive culinary and managerial proficiencies. This will include menu creation, directing meal preparation, kitchen staff management, problem-solving, planning, and familiarity with food hygiene protocols.

Amplify your sous chef cover letter to focus on a few skills the job demands, complementing them with measurable outcomes. The ability to optimize processes using pertinent software like KEXY and Spooncular could be the competitive edge you never knew your piece needed.
---
Executive Chef Cover Letter Example
USE THIS TEMPLATE
Why this cover letter works
Your introduction can break or make your executive chef cover letter. Spark interest by touching on your expertise and years of experience, illustrating your knowledge of the company and eagerness to join their ranks, and explaining your motivation for the role.

Concrete examples of your significant successes (think improved wine sales, customer retention, and efficiency) stemming from your culinary and managerial prowess excel in "spicing" your piece with formidable proof of your competence.
Related cover letter examples
---
How to Write Your Chef Cover Letter to Perfection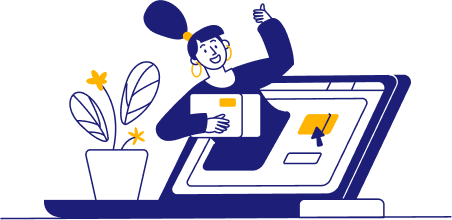 So, what's cooking, exactly? You want to tailor your cover letter to the job description, so don't focus too much on wine pairings if you're applying to a country-style steakhouse.
You'll want to switch out keywords, mission statements, and work experience details in your cover letter so that everything jives with the establishment you're writing to. Show what a perfect fit you already are!

Writing your personalized greeting and intro
Just as you know the name of each signature dish at your restaurant by heart, you'll need to address your letter's recipient by name! Research and see if you can find their details in the original job ad or on the company website.
A great opening paragraph works like an appetizer, giving your potential employer a taste of what you can do and whetting their appetite for so much more! Hook your audience by stating that you're a great fit for the job and sprinkling in a few traits that show why.
It's also ideal to connect with the company to show that you care about those final garnishes. What kinds of little objectives and values do you connect with? Do they have any notable obstacles in their restaurant's history that you can relate to?
Don't use an opener like this—even if the enthusiasm is there, we're still missing professionalism and solid examples of compatibility with the company:
Yuck . . .
Hi Jim,
I'm excited to work at your restaurant as the chef because I love food, I eat lots of food, and I've made lots of food.
Alternatively, personal enthusiasm for the job role pairs way better with specific company references, some skills, and a good hook:
Delicious!
Dear Mr. Davis,
Inspired by the ambitious beginnings of Bluehour in Portland's historic Pearl District and its artful approach to cuisine, my journey in the culinary arena has been a story of passion. As an executive chef with profound expertise in Sous Vide Cooking, Fermentation, Pickling, and more, I'm eager to contribute to your mission of creating exquisite culinary experiences in Portland, OR.

Writing your ideal body paragraphs
Now that you've laid a sweet intro on the table, it's time to share some examples of your qualifications. When did you revolutionize profits with your creative new seasonal dish? How did you ensure customer satisfaction with your service and customization skills?
And we'll need some numbers on the side, please! Provide quantifiable data showing your ability to work skillfully and yield measurable results. Metrics take your credibility as a chef from good to great!
Make sure you adjust your paragraphs to complement each job you apply to. Each paragraph should have one main point, which should come with a metric supporting your qualifications and desire to work at that restaurant.
Example of a well-balanced body paragraph
In my previous role at Amelia's Wood Fired Cuisine, menu planning was my specialty. Utilizing software tools like Spoonacular for meal planning and analysis, I rewrote the menu to include diverse flavors while maintaining a cohesive theme. The new menu, alongside the regular promotions, fostered a 29.8% increase in footfall and a 17.2% increase in overall revenues.

Closing off and signing your cover letter
Just like the final garnish or secret seasoning that just makes a dish exquisite, you'll need a delightful closing paragraph to top off your cover letter. Summarize once again how your skills qualify you for the job and express your enthusiasm for the role.
Highlight the way your prowess as a chef aligns with the company's values, and whip out an effective call to action: You want your reader to contact you for "seconds" that give even more details on how you mesh with the company culture and job requirements.
And make sure you include a thank-you! You can work this into your closer, or you can use it as your professional signature. If you thank the reader for their time in your closing paragraph, just use a professional signoff and your real name.
Don't be vague, avoid using nicknames, and put in more effort than we're seeing in this closer:
Oof.
So as you can see from my experiences I'm a really good chef and I'm great with culinary arts. I want to work for your company. I'll talk to you later,
-June
Instead, try a closer like this one that reconnects with the company values, peppers in a few relevant skills, and includes a call to action:
Chef's kiss!
With extensive kitchen experience, I am confident in my ability to enrich your kitchen team. At the Chalkboard Restaurant, I look forward to further developing my passion for culinary arts and contributing to your establishment's stellar reputation. I look forward to our future conversation. Thank you.
Sincerely,
Juan Garcia
Where do I find my reader?
If you didn't have much luck finding a name to address your cover letter to in the job description or on the company site, you might need to branch out a bit! Try professional social media accounts like Facebook and LinkedIn, or see if they have a blog.
What kind of tone do I write in?
Refer again to the job description and the company website, alongside any other posts or articles you might have found while researching what defines your establishment of choice! Are they quirky and rustic? Are they all about fine dining and elegance? Whatever it is, reflect it in your cover letter!
Do I mention my enclosures?
Yes, absolutely! If you have any additional certifications like a Certified Sous Chef or Certified Culinarian, add them. On your cover letter itself, just write "Enclosures:" at the bottom and list whatever else you're including, like your chef resume and other application materials.