High-level food service is your priority. Whether you're applying to work on the wait staff or be in a supervisory role, you know you'll achieve that with your top cleanliness, accuracy, and customer service skills.
Now, let's help you prepare a great cover letter to complement your restaurant resume and show restaurant hiring managers you're the best fit for the job.
With so many qualifications, from different types of food prep to understanding how to maintain health code standards, it's common to wonder how to include all those elements in a short cover letter. Our restaurant cover letter examples will help by providing an easy template for success.
---
Restaurant Cover Letter Example
USE THIS TEMPLATE
Why this cover letter works
A sommelier demands in-depth knowledge of wine, including origin, grapevine varieties, wine pairing, wine list creation, and pertinent local regulations. Relay antidotes showing these proficiencies and knowledge in action, fortifying respective wins using genuine metrics.

Take your restaurant cover letter introduction a notch higher by linking your passion for the viticulture industry and love for wine with the hiring restaurant's mission and strides. Also, be sure to mention formal qualifications, such as sommelier certification.
---
Restaurant General Manager Cover Letter Example
USE THIS TEMPLATE
Why this cover letter works
Right off the bat, this restaurant general manager cover letter paints a picture of a candidate worth their salt, blending leadership finesse and a genuine love for the hospitality industry.

Narrate examples of when your proficiency in hands-on management style, supply chain optimization, food analysis, and/or use of technology (Cue PeachWorks and Posist) fostered an impact in your previous workplaces. In this case, tangible results range from higher customer satisfaction to improved bottom line.
---
Restaurant Host Cover Letter Example
USE THIS TEMPLATE
Why this cover letter works
Genuine motivation and objective for the role set a strong foundation for your restaurant host cover letter. However, enthusiasm alone won't set you apart from the pack.

Solidify your piece with key skills like reservation management, guest seat optimization, and adding warmth to customer relations with concrete, weaving in the application of industry-specific software like Resy, Waitlist Me, and Salesforce. Top off this combo with eagerness to discuss your qualifications and contribute to the team.
Related cover letter examples
---
How to Prepare an Effective Restaurant Cover Letter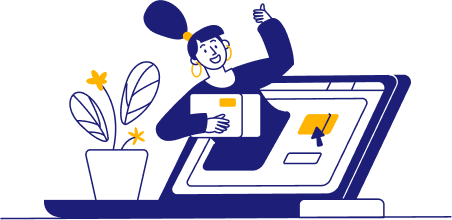 Preparing a restaurant cover letter is like tailoring your service and cooking style to the needs of each customer. However, when applying to jobs, it's not quite as simple as asking how someone wants their steak done or which sides they'd like.
Instead, review what they outline in the job description to understand each company's needs and customize your cover letter accordingly. For instance, if you were applying to be a cook at a barbecue restaurant, your ability to operate grills, fryers, and broilers would be essential to emphasize in your cover letter.

Write a tailored greeting and intro for your restaurant cover letter
The first thing to do in your restaurant cover letter is greet the hiring manager by name. You can often find a contact person listed in the restaurant's job description or on their website. However, if you can't, simply leading with "Dear [name of restaurant] hiring staff" will work well too.
The next step is to relate to the restaurant's mission and the essential skills they're seeking in the first paragraph. For example, someone applying to be a waiter or waitress could explain how they want to use their customer service skills to help the restaurant achieve great tableside service that creates lasting memories for their guests.
The example below doesn't do a great job since the applicant doesn't greet anyone by name or relate to the restaurant's specific mission or goals.
Lacking some details here!
Hello,
I was pleased to see your job opening for a kitchen supervisor. This looks like a great restaurant to work for, and I would be eager to use my five years of experience to help out in this role.
Instead, aim for an opener like the one below that shows the applicant's passion for helping The Surf Club Restaurant achieve a great customer experience with in-depth wine knowledge.
A great opener relating to company values!
Dear Ms. Anderson,
As a sommelier, I aim to enrich culinary journeys with the perfect wine, a value The Surf Club Restaurant embodies relentlessly. Reading reviews from food critics extolling your exceptional dining experience appealed to my conviction that your restaurant upholds the values of excellence, in-depth wine knowledge, and hospitality.

How to make the body of your restaurant cover letter more impactful
When you get into the body of your restaurant cover letter, it's time to show how your work experiences and skills will make you successful in the role.
One of the best ways to do so would be to detail metrics-based achievements that will be important to restaurants. For example, you could write about how you helped boost customer satisfaction ratings or used new cooking techniques to get orders prepared 15% faster.
You could also focus on transferable skills if you don't have much restaurant-related experience. For instance, many jobs in other industries will help you build customer service skills or accurate performance while multitasking.
A great results-based body paragraph!
As a seasoned professional in food cost analysis, I significantly improved bottom-line results by a staggering 23% at Wildflower. I optimized the supply-demand balance using software such as PeachWorks and Ctuit, minimizing expenses and waste.

Come to a memorable closing of your restaurant cover letter
As you close your restaurant cover letter, making a lasting impression on hiring managers will be important.
A great way to do so is by relating to the restaurant's mission and the top skills like kitchen sanitization or tableside service that you emphasized earlier.
Then, it's a good idea to thank the hiring manager for their time and end with a light call to action, such as "I look forward to discussing this restaurant host position with you further."
The closer below doesn't do a great job since it doesn't relate to any key details about the restaurant's mission or the skills they seek.
Not a strong closer!
Thank you for reviewing my qualifications. I believe my skills will make me a great fit for your restaurant, and I hope to hear from you soon.
Sincerely,
Jack Thompson
A better option is the closer below that relates to the meaningful connections and collaborative work experience that Red Lobster wants to achieve.
A closer that's relevant to the restaurant's needs!
These experiences have refined my abilities to adapt quickly, work collaboratively, deliver high-quality results on time, and make meaningful connections. Red Lobster stands out as the next chapter in my journey, where I can continue serving fantastic seafood dining experiences for every guest. I am looking forward to detailing how I can contribute to your team. Thank you for considering my application.
Sincerely,
Sebastien Martin
What if the restaurant lists a cover letter as optional? 
You should always submit a cover letter with your resume and application, even if the restaurant lists it as optional. It'll help you stand out by relating to their mission and the specific customer and food service skills they seek. 
How long should restaurant cover letters be? 
Restaurants are fast-paced, which means hiring managers review applications quickly. Therefore, you should keep your cover letter to a single page. It'll help emphasize key skills, like food handling and kitchen safety, stand out. 
What's the appropriate tone for restaurant cover letters? 
The best way to optimize the tone of your restaurant cover letter is to try to match the job description's tone. For instance, if you're applying to a family-friendly restaurant with an energetic tone, matching that would show how you fit in with their culture. You could even mention how you'll bring friendly and positive service with a smile while answering all customer questions.