What's that gorgeous aroma? It must be the latte you're whipping up for the next customer in line! Or is that a specialty tea from the seasonal menu? Either way, all your coworkers know they can count on you to handle transactions and keep up with sanitation as effectively as you serve each guest with a smile.
But how do you pack all that incredible value into a cover letter? What will make your accomplishments as a barista sound their best?
After helping baristas like you for years, we've put together some time-tested tips and three barista cover letter examples for you to get that dream job—pronto!
---
Barista Cover Letter Example
USE THIS TEMPLATE
Why this cover letter works
Emulate how Kira tailors her barista cover letter to the hiring establishment's needs by showcasing a deep fascination with coffee brewing. Further, underscore how your passion aligns with the potential employer's needs.

More importantly, prove your competence, highlighting how your skills and previous work experiences match the job requirements. Better yet, narrate an instance where you nurtured beginner baristas.
---
Barista No Experience Cover Letter Example
USE THIS TEMPLATE
Why this cover letter works
The lengths this candidate went to familiarize themselves with coffee brewing will no doubt strike a chord with a recruiter reading their barista no experience cover letter.

While you lack professional experience in this field, refer to instances where you effectively applied transferable skills like communication, customer services, interpersonal, POS systems, and coffee equipment. Subtle casualness is excusable here.
---
Starbucks Barista Cover Letter Example
USE THIS TEMPLATE
Why this cover letter works
Showing your enthusiasm for Starbucks and its values and admiration for its successes goes a long way to add interest to your Starbucks barista cover letter.

Attention to detail in brewing beverages, ability to multitask (taking orders, engaging customers, and making coffee), and customer skills are key to solidifying your candidacy. A subtly casual, friendly tone is welcome.
Related cover letter examples
---
How to Brew Your Perfect Barista Cover Letter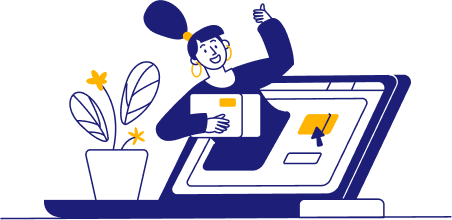 Just as you make each drink to order, your cover letter should match the "flavor" of each company you apply to! Pay attention to how the job description and company site are written and reflect any standout keywords like "unmatched coffee experience" or "Point of Sales."
It's worthwhile to do a bit of homework and investigate any social media accounts to learn more about the coffee shop you're interested in. See what their values are, so you can show how you already jive with them!

Writing a memorable greeting and intro
Your greeting is like the "handshake" of your barista cover letter, so it should address a person directly. Again, it's worth the added homework to find a name! Who, exactly, is hiring?
Your opening paragraph should also slip in a couple of your qualifications for why you fit their open job role to hook the reader: They should want to see what else you can pull off with those brewing skills!
What you don't want is to come across as unenthusiastic with no clear qualifications, like in this opener:
Looking . . . not good:
Hi to whoever's hiring, I'm stoked to work at your cafe; I really like coffee. I make it a lot too so I'd be great at this.
This next opener is way better at demonstrating an eagerness to learn and work as part of a specific company's team. It also lays out why the applicant would be great at the role!
This one's a winner!
Dear Mr. Jones,
I dedicate my free time to learning and exploring various brewing methods and the specifics of Point of Sales (POS) systems. This self-educational pursuit stems from a profound admiration for the transformative power of a well-brewed coffee experience. With this passion and knowledge, I'm thrilled to apply for the entry-level barista role at Dunkin', a grand I've grown to admire and respect.

Writing awesome body paragraphs
Your cover letter is for telling a story about how your professional journey has led you through successful milestones that make you the ideal hire today. Remember when your attention to detail and efficiency as a barista made a big difference.
Work some credentials in there too, if you have them. Something like a Food Safety Manager Certification will make your letter way more compelling! But one of the most important details that will transform your stories of rush hours and seasonal menus is metrics.
When you use metrics like employee ratings, customer satisfaction percentages, and budget savings, your body paragraphs say way more about the difference you've made at work.
Example of a well-rounded body paragraph
Pull a body paragraph from one of the cover letters above (doesn't have to be the same cover letter that you got the opener from)

Closing and signing your barista cover letter
Your closing paragraph is for all your finishing touches. Much like the whipped cream on top of a blended drink, things just wouldn't be the same without it! Start off by giving one last, super-quick overview of your skills, sort of like you did in your intro.
Use the closing paragraph to present a call to action by asking the reader to contact you for more details. You can also take this opportunity to thank them for the time they spent reading your letter.
If not, say thank-you as your professional signoff. If you chose to say so in the closing paragraph instead, use a different formal signoff.
Don't be vague, informal, or disorganized in your closer:
Sheesh!
Thanks I hope I can work with you soon. I've been making coffee forever so I can start soon.
Bob
This closing paragraph addresses the company and its values, and describes alignment with them before expressing enthusiasm for the role that invites further contact:
That's better!
With my robust coffee-making experience, in-depth knowledge of espresso extraction, and proven track record in team development, I'm confident in my ability to contribute to the success of Coffee Bean & Tea Leaf as a skilled Barista. I look forward to discussing how my passion and expertise can enhance each customer's coffee experience and contribute to the enriching atmosphere of your establishment.
Sincerely,
Kira Ivanov
What about enclosures?
You can add a little line that reads "Enclosures:" and then list whatever you include! This could be your barista resume, professional letters of recommendation, original application sheet, or copies of additional certificates.
How should my cover letter sound?
This is another job for the job description! Check it over again and really try to match that tone. Are they an upscale establishment? Are they an artsy local coffee shop with open mic events?
How do I start building a connection with the company?
Do some investigation and see what the company posts about, what they believe in, and what defines them. Look for ideas, values, or pieces of inspiration that you resonate with and use them to lead into what makes you a unique, good fit.