In-store customers always want to walk away, having had a great experience where all their needs were met. You help achieve that through proper inventory management, friendly customer service, and creating effective displays.
Are the skills on your retail cover letter organized successfully to impress in the hiring process? Does it complement your retail resume?
In customer-facing retail positions, hiring managers always want to ensure they bring friendly and detail-oriented staff members on board. You can use our retail cover letter examples as a helpful guide to success.
---
Retail Cover Letter Example
USE THIS TEMPLATE
Why this cover letter works
Narrating what drives your zeal for this role and why you want to work for the company is an excellent way to infuse enthusiasm into a retail cover letter.

Take it a notch higher by highlighting quantified positive outcomes gained from applying relevant skills such as product demonstration, communication, persuasiveness, and customer service.
---
Clothing Retail Cover Letter Example
USE THIS TEMPLATE
Why this cover letter works
Your clothing retail cover letter should detail instances you applied skills required for the role, including keywords like point of sale, knowledge of the fashion industry, customer service, and payment processing.

Express a genuine desire to add value to the team, and don't shy away from highlighting achievements (Think increased customer ratings and commendations from supervisors).
---
Luxury Retail Cover Letter Example
USE THIS TEMPLATE
Why this cover letter works
Sophistication is the keyword when crafting a luxury retail cover letter. But familiarity with luxury brands and products alone isn't enough.

Detail track record working with premium brands, aligning the anectodes with what matters to the hiring company to gain an edge over other candidates. At the very least, demonstrate you can foster luxurious retail experiences and sales growth
Related cover letter examples
---
How to Write An Effective Retail Cover Letter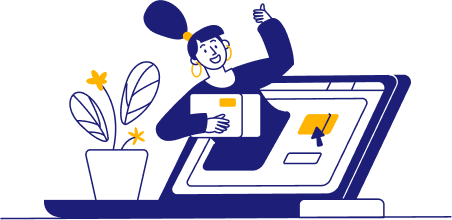 When writing your retail cover letter, you must consider the specific needs of each position.
For example, if you're applying for a cashier job, it will have different requirements than a visual merchandiser. The cashier would want to be well-versed in POS systems, whereas the visual merchandiser would need to present skills in visual displays.
Review the job description thoroughly to present a unique and effective cover letter that stands out when retail hiring managers review your qualifications.

Catch a hiring manager's attention with the greeting and intro of your retail cover letter
When creating retail displays, you probably use specific words or details to catch a customer's attention. You should do the same with the greeting and intro in your cover letter.
Starting with the greeting, you always want to address a specific person when possible, just like using a customer's name to personalize the experience when helping them. So, review the job description and company website to see if you can find the name of a specific hiring manager.
With the intro paragraph, it's a great idea to connect how your skills fit in with the company's mission. For instance, if you were applying to work at a furniture store, you could explain how you want to use your customer service skills to help shoppers pick the best home decor to liven up their space.
The example below gets off to a good start but falls short when the applicant doesn't relate to any specific skills or company needs.
A bit too generic!
Dear Mr. Williams,
I was excited to see the grocery assistant manager position you have available. I have nine years of experience working at grocery stores, so I believe my skills will fit in well with your needs.
Instead, write an opener like the one below that relates specifically to how the applicant will use their cashiering skills to help Nordstrom achieve their customer service standards.
A well-connected opener with the company's mission!
Dear Mr. Anderson,
As someone who values Nordstrom's longstanding commitment to outstanding customer service and innovative, high-quality fashion collections, I am thrilled at the prospect of enhancing your cashing services as your clothing retail cashier. Similar to how you strive to enrich the customer experience with the finest clothing pieces, I can't wait to infuse my skills and experiences for a vibrant and engaging shopping atmosphere.

Create the right display of your skills in your retail cover letter's body
In the body paragraphs of your retail cover letter, it's time to get into the specifics of the abilities you bring to the position.
Retail stores use many metrics to optimize performance, so any numbers you can include, like customer satisfaction scores or loyalty program signups generated, can help you stand out in this section.
Ideally, you should try to connect the achievements you list to the job description. For instance, if the company wants help with its inventory system, you could explain how you used the Netsuite inventory management system in your last job to manage data with 99% accuracy.
An excellent body paragraph with relevant metrics!
At Office Depot, I implemented intuitive and engaging product demonstrations for over 150 distinct items, resulting in a 21% increase in sales for those products. At PetSmart, I introduced a revamped process that sliced customer processing time by 32%.

Write a closer and sign off for your retail cover letter that leaves an impact
When working with customers, you probably thank them for stopping in the store and say you hope to see them again soon. You should take a similar approach with your cover letter's closing.
First, relate back to the essential skills you covered and how you'll fit in with the company's mission. For instance, how you'll use your product demonstration skills to help customers choose the best tech products for their needs as part of the company's mission to assist in educated purchases for every customer.
Then, end by saying thank you with a light call to action, like "I look forward to discussing this opportunity with you further." It's similar to how you reinforce positive experiences with customers to encourage repeat in-store visits.
The closer below lacks any specific details about the job or the applicant's retail-related skills, which won't leave the desired impact.
Not making enough impact with this one!
I'm really excited about the opportunity to work in your retail merchandising position. Thanks for considering my application.
Sincerely,
Jay Henderson
Instead, aim for a closer like the one below that showcases the candidate's passion for helping the company achieve its goal of an impactful in-store shopping experience.
A strong closer reinforcing the applicant's interest!
The strength of my relationship management skills and adaptability have consistently resulted in delivering superior results. By inviting me into your team, you're not just opening your door to another retail associate but to an alchemist who transforms shopping experiences into joyous memories. Thank you for considering my application.
Sincerely,
Tarig Alami
What if I don't have much work experience?
Those who are applying to entry-level retail positions can often struggle with what skills to list on a cover letter. If you haven't worked much, you can include skills from your education, hobbies & interests, or other non-traditional work experiences like volunteering. For example, volunteering at a local library may have had you working on similar tasks related to the job, like organizing shelves or helping visitors with their needs. 
Do I need a retail cover letter if it's listed as optional?
Even if the cover letter is listed as optional, you should still include one. It'll help you stand out by emphasizing how your customer service and stocking abilities fit in with helping the organization achieve its mission. 
How long should my retail cover letter be? 
Aim for a cover letter that's one page long. It should provide a concise and well-rounded overview of your interest in the company and how your skills in using POS systems and working in a team environment fit company needs.