As an executive assistant to the president, you're the heart of the office. With you at the helm, nothing goes unnoticed or forgotten, be it a stack of financial reports or a massive company event waiting to be planned.
You're used to calling the shots, but when it comes to preparing a well-formatted resume, you're out of your comfort zone.
Just like you're an expert in keeping things running seamlessly, we're experts in helping people land their dream jobs. Here's how our expert resume tips and Executive Assistant To The President resume templates can help you advance your career.
---
Executive Assistant to the President Resume
---
Clean Executive Assistant to the President Resume
---
Modern Executive Assistant to the President Resume
---
What Matters Most: Your Organizational Skills & Executive Assistant Experience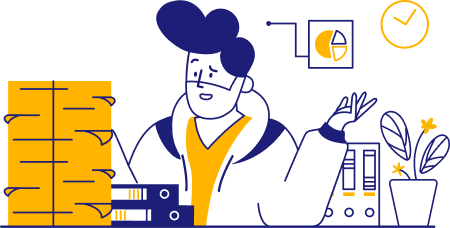 Your skills in compiling reports, managing schedules, and communicating with executives are a testament to your organizational abilities.
You're skilled at highlighting key points, as evidenced by the meetings you've summarized and the presentations you've given. Apply the same tactic to your resume and emphasize your most important skills.
For an executive assistant working directly with the CEO, showcasing your technical abilities is a must. Highlight how you're a whiz at Microsoft Office, especially Excel, Outlook, and PowerPoint. Your expertise in management tools, such as Asana and Trello, is also crucial.
Make soft skills highly specific—for example, talk about relationship building instead of a more vague term like "communication."
9 popular executive assistant to the president skills
Calendar Management
Reporting
Creating Presentations
Microsoft Office
Expense Management
Event Coordination
Google Workspace
Salesforce
Email Handling
Sample executive assistant to the president work experience bullet points
As an executive assistant, you probably have more work experience than can fit onto a single page.
Managing the president's schedule, correspondence, phone calls, meetings, and travel arrangements are a few of your skills.
You use data to relay information to a team of executives quickly; now, use quantifiable metrics in your favor when you craft your work experience bullet points.
Mention how you eased the president's workload by expertly planning out meetings, as well as any accomplishments related to finances, budgeting, and coordination.
Here's how to quantify your achievements:
Analyzed and facilitated automation of manual reporting, resulting in yearly savings of $6K+
Organized and executed 10+ successful company-wide events annually, fostering team building and reducing employee turnover by 18%
Established a recycle-and-reuse database for office supplies, resulting in yearly cost savings of $27K+
Managed the president's daily, weekly, and monthly schedule, coordinating up to 10 appointments per day across 12 departments and 8 partner companies
Top 5 Tips for Your Executive Assistant to the President Resume
Emphasize discretion

Make it clear that you're the soul of discretion by mentioning confidential tasks, such as handling the president's emails or contacting important stakeholders on their behalf.

Flaunt that calendar wizardry

Staying on top of dozens of meetings and events is the bread and butter of your daily work. Talk about setting up appointments for the president, but also mention relevant software, such as Google Calendar, Zoom, or even Asana.

Highlight your coordination chops

Put some emphasis on your event planning skills. Dig into your array of experience and mention things like arranging meetings, booking venues, and organizing a conference for 300 people.

Show off your financial acumen

Mention efforts that had a financial impact, especially savings and cutbacks, such as cutting back on office supplies and saving $1,000, but also something more complex, like negotiating with vendors to achieve $50,000 in yearly savings.

No crisis is too big

Your ability to mitigate a crisis before it escalates to the top is paramount. Highlight instances where your crisis leadership skills made a major difference, such as mentioning your stakeholder relationships and cross-departmental communication.
How long should my resume be?
It's best to keep it to one page, two at the most. Remove irrelevant jobs and emphasize your recent accomplishments.
How to show that I'm tech-savvy?
Being tech-savvy is crucial for this role, so dedicate some room in your resume skills section for the most important kinds of software that you use, including Google Workspaces, Concur, Salesforce, Asana, and Dropbox.
Which soft skills should I include?
Anything related to organization, confidentiality, and time management is worth adding to your resume—as long as you can back it up with past experience. Talk about how you saved a contract with an unhappy client by escalating accordingly or how you solved a difficult scheduling conflict.