Whether it's time to schedule an in-office meeting or book a top-tier flight, you're on top of everything listed in the daily calendar.
But while you're incredible at juggling deadlines and appointments for senior-level executives, you might not feel as confident about organizing your resume.
Don't worry! With our three senior executive assistant resume templates and time-tested advice, you'll be on your way to your next major role in no time.
---
Senior Executive Assistant Resume
---
Clean Senior Executive Assistant Resume
---
Modern Senior Executive Assistant Resume
---
What Matters Most: Your Skills & Experience Sections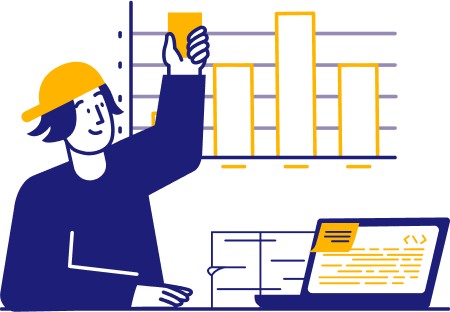 Your skills make things happen. You operate behind the scenes to ensure everything runs smoothly for your executive associates, and recruiters want to know about it!
Provide a list of tools you use to complete tasks that make a big difference. What do you use to ensure no one misses an appointment or that communications from new leads reach the right people?
For skills that can still apply to more than one field (like responsiveness or data entry), you'll be able to build up their relevance even more in your experience section. Focus on keeping your skills list streamlined and highly specific:
9 top senior executive assistant skills
MS Outlook
Calendly
Slack
Dropbox
MS Excel
Time Management
Responsiveness
Proactive Mindset
Data Entry
Sample senior executive assistant work experience bullet points
Those skills look super efficient, but recruiters want to know all about how you've used your abilities to improve efficiency at an executive level.
Your experience points should be highly readable and sleek, just like the memos you delivered. Share examples of what you did in a previous role related to the executive assistant role, how you did it, and why.
And finally, metrics! Provide quantifiable data that measures your positive impact in your last job, like reduced work hours, error reductions, or budget savings.
Here are some samples:
Launched monthly industry networking lunch with an average attendance of 23 professionals, improving coordination and cross-departmental efficiency by 11%
Conducted technical record keeping that followed best accounting and budgeting procedures, reducing error rates by 9%
Managed outgoing packages by ensuring proper labeling and packaging, keeping detailed records of 99% of incoming packages and elevating documentation accuracy by 8%
Optimized weekly calendar for CFO, coordinating internal and external meetings and conferences, eliminating instances of double-booking and earning a personal employee rating of 98%
Top 5 Tips for Your Senior Executive Assistant Resume
Organize like you're already on the job

Maximize your resume's layout and efficiency just like you'd tidy up a weekly schedule, and anticipate recruiters' questions just as you'd show proactivity while answering phone calls. Recruiters will appreciate the ease of access to your information and the value you demonstrate!

Keep it to one page

We've only got one page to work with here, so make it count! Each page space you use should serve a deliberate purpose, like showcasing that your skills list includes the entire MS Suite or the time you prevented a critical scheduling conflict by making a few proactive phone calls.

Boost your credentials

List any degrees you have. If high school was the last thing you completed, you could list independent classes alongside any relevant certificates (like Professional Executive Assistant) you've earned . . . But your experience alone speaks volumes!

Leverage context

Use context to your advantage on your resume. Take opportunities in your experience section to mention that you smoothed out operations for the CEO, and make your calendar optimization metrics more impressive by stating that you pulled it off during a major schedule overhaul.

Emphasize your versatility

Don't repeat yourself! Show off your ability to handle anything that comes your way, from canceled internal conferences to flight delays, by referencing a broad range of experience examples.
Do I need reference letters?
References are generally critical for entry-level applicants, but they can help when you're shifting careers or industries at a senior level. Just make sure they focus clearly on your merits as an executive assistant!
How do I highlight my seniority?
Set off your senior-level abilities by demonstrating a trend of growth throughout your work history. Each metric and experience you share from past roles should get more advanced as your resume progresses chronologically.
Can I use color to make my resume pop?
Sure! Just keep it to a bare minimum, using it selectively to spruce up section headers or contact information. Any more than that will interfere with readability—making you look less polished as a senior executive assistant!