Your organizational skills include tracking multiple schedules, setting up meetings, and keeping tabs on inventory. You're an indispensable entry-level executive assistant who makes the office run silky smooth.
You've got the chops to help high-level executives save time and money, but how do you translate your impressive skillset onto a single-page resume?
We've got you covered! Our entry-level executive assistant resume templates helped thousands of assistants get a headstart in their new careers. Here's how to land that job you're after.
---
Entry-Level Executive Assistant Resume
---
Elegant Entry-Level Executive Assistant Resume
---
Clean Entry-Level Executive Assistant Resume
---
What Matters Most: Your Administrative Skills & Assistant Experience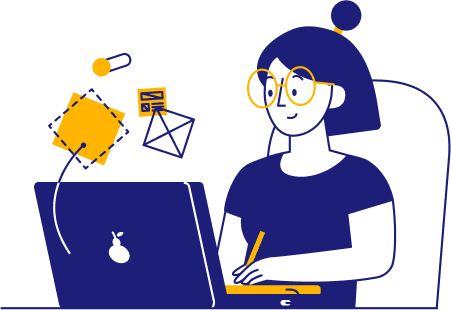 You have the ability to organize a successful trip and the discipline to keep expenses within a very strict budget. You do all that while answering calls and handling correspondence, so let's throw multitasking into the mix.
Those vital skills, along with your other qualities, are why you're a great fit for the role of executive assistant. Still, listing "creativity" as the top skill on your resume is not the best way to go—even if "thinking outside the box" is in the job description.
Avoid using generic and overly vague descriptions and try to focus on technical abilities, such as being a pro at Microsoft Excel or Expensify; be specific.
9 best entry-level executive assistant skills
Microsoft Office
Scheduling
Database Management
Budgeting
Google Workspace
Inventory Oversight
Confidentiality
Email Management
Travel Arrangements
Sample entry-level executive assistant work experience bullet points
Employers are interested in what you can do, but talking about your reporting abilities and skillful correspondence management doesn't tell the whole story—work experience matters too.
However, listing your limited past experience can be challenging when you're applying for an entry-level role. So make any references to experience more impactful by including metrics.
"Arranged weekly business trips for 14 members of executive management while staying 21% under budget" is much more effective than just saying that you performed travel arrangements.
Here are more examples:
Managed and screened an average of 97 calls per hour to an 8-line phone system, ensuring accurate transfers
Organized 3 major company events per year, including travel, accommodation, and dining, reducing travel expenses by 12%
Managed and coordinated the schedules of 4 executives, complete with organizing staff meetings across 9 departments
Streamlined office inventory management by using Excel spreadsheets, recording 200+ types of supplies and managing timely re-fills
Top 5 Tips for Your Entry-Level Executive Assistant
Look for common ground

If you don't have previous experience as an executive assistant, mention jobs such as receptionist, office clerk, personal assistant, or office coordinator. You can also emphasize roles relevant to the industry you're applying for. If it's a restaurant chain, talk about your past in hospitality or catering.

Avoid cookie-cutter resumes

It might be challenging to fill out your resume for an entry-level position, so edit it to match the job description. If you're applying to be an assistant to several executives, emphasize your ability to multitask, stay on top of several schedules, and successfully organize meetings.

Show off your confidence

Assisting a team of senior managers requires a great deal of assertiveness. You can showcase this in your resume by discussing times when you've shown leadership, such as coordinating a project.

Don't forget software

Show recruiters that you've got a whole toolkit in your arsenal. Mention your skills in Microsoft Office, Asana, Google Workspaces, Clockify, and Teams to tick some necessary boxes.

Pick the right soft skills

Technical skills are important in a resume, but your people skills are key as an executive assistant. Make them relevant and avoid being generic. Instead of "team player," mention stakeholder relationship management and discretion.
What kind of education should I include?
You may only need a GED or high school diploma for an entry-level executive assistant. However, an associate's or a bachelor's degree is great to mention, especially if it's in business, management, or a field relevant to the company.
What to do if I'm a fresh graduate?
Lack of experience isn't necessarily an obstacle in an entry-level role, especially if you present things in a favorable light. If you've led any community projects, mention them to emphasize your organizational qualities.
Do I need to include a cover letter?
Not every job asks for a cover letter, but it never hurts to attach one. However, make sure that it's tailored to the job. If the advert calls for knowledge of MS Office, talk about reporting and email management.