CEOs have busy schedules. Changes can come up within the business at a moment's notice. That's why you're there as the executive assistant to ensure calendars are managed, calls are answered, and reports are written up effectively.
Does your resume show you have the skills to assist CEOs in their many responsibilities?
Navigating the high-level business environment to find your next job can be confusing. Our executive assistant to CEO resume examples will provide an excellent template to showcase your top skills successfully.
---
Executive Assistant to CEO Resume
---
Formal Executive Assistant to CEO Resume
---
Elegant Executive Assistant to CEO Resume
---
What Matters Most: Your Executive Assistant to CEO Skills & Work Experience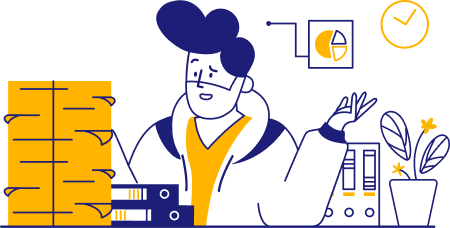 When the responsibilities of the business are at stake, you're there to step up and keep things organized. Now how do you showcase the right skills on your resume?
Executive assistants are responsible for a variety of tasks. Look over the job description to list the most relevant skills in this section. Does the CEO need help with scheduling? Then your appointment setting and Google Calendar skills should be included.
Here are some of the best executive assistant to CEO skills to include on your resume.
9 best executive assistant to CEO skills
Expense Reports
Concur
Microsoft Office
Google Calendar
Event Management
Executive Support
Confidentiality
Trello
Zoom
Sample executive assistant to CEO work experience bullet points
Now that hiring managers know you're an expert in setting up travel plans in Concur and coordinating Zoom meetings, you'll want to showcase your use of those skills in past work experience.
You manage several tasks like expense reports that have a lot of intricacies to them. However, remember that hiring managers don't spend much time reviewing each resume. A single sentence on managing expense reports with 99% accuracy and always submitting them on time goes a long way.
Examples that include common business metrics like efficiency, profit margins, and customer satisfaction will also make your descriptions more impactful.
Here are a few samples:
Identified 42 events in 4 months that would be good opportunities to promote services, generating 375 new leads.
Took phone calls from over 80 clients each month to successfully solve 95% of issues and set up appointments in the Google Calendar with 99% accuracy.
Created monthly revenue reports to help the CEO and CFO make 67% more efficient decisions.
Used Concur to manage travel expenses for an upcoming meeting, coming in at $5,000 under the estimated travel budget.
Top 5 Tips for Your Executive Assistant to CEO Resume
Use reverse chronological order

Listing your most recent skills first, like using Zoom and Trello, helps hiring managers look back to see how you've grown in your career.

Combine technical and interpersonal skills

Executive assistants need both technical and interpersonal skills to perform tasks like answering calls using proper phone etiquette while recording important information and relating to business clients. Combine those skills in job descriptions for more impact.

Always proofread for accuracy and grammar

You don't want your resume to be inaccurate or contain grammatical errors. Proofread it thoroughly to make the best impression.

One page is the best length

You want your executive assistant to CEO resume to appear concise, relevant, and organized. Keep it to one page and as job-specific as possible. Include a lot of information about your skills in Concur and scheduling for a position that requires travel management.

Emphasize the numbers

Business decisions run off key metrics. Emphasize the numbers when possible, like how the new system you created in Trello helped team members complete projects 53% faster.
What if I'm applying for my first executive assistant position?
Look at your previous administrative assisting experience and relate whatever you can to the needs of the executive business environment. For example, managing expense reports from 520 accounts in your last position could show you can manage high-level tasks responsibly.
What do I write in my cover letter?
Use your cover letter to fill in more personal information that helps you stand out. Your passion for business, strategies for organizing schedules, or the reason why you want to work for the specific company you're applying to would be good things to include.
Should I include a resume summary?
A resume summary benefits assistants with ten or more years of experience. You could include a few short sentences on how you're an experienced assistant who has coordinated over 300 events and managed 1,400 client accounts in your career.