You're the one who keeps tabs on everything that's happening in the office, utilizing your exceptional organizational skills to keep the ship sailing smoothly. From setting up meetings to managing office supplies and contacting vendors, you're the reason why your colleagues can perform their tasks with efficiency and ease.
In a role that covers so many different aspects, it can be hard to craft a captivating resume. You'll need to stand out from the rest to land a new job, though.
We're here to make this challenge a lot easier for you. With our office coordinator resume examples and expert advice, you'll be able to level up your career!
---
Office Coordinator Resume
Why this resume works
If you can amplify your office administration achievements and back them with metrics, then recruiters will not miss noticing your potential to streamline operations at a large busy office.

Bring to the fore your accomplishments in keeping tabs on modern office trends to support decision-making and leveraging technology to improve team collaboration to add authority to your office coordinator resume.
---
Dental Front Office Coordinator Resume
Why this resume works
Dentists highly appreciate office staff members who are innovative in improving customer satisfaction and reducing costs while sustaining high-quality services. A blend of these attributes in past jobs will give you a headstart when applying for a new role.

That tells you that your dental front office coordinator resume has to highlight your competencies in increasing new bookings while at the same time retaining customers through exceptional service.
---
Front Office Coordinator Resume
Why this resume works
Office administration in a busy environment can be overwhelming and demands a professional with experience in resource management and the ability to prioritize what matters most to the company's core activities.

In summary, for your front office coordinator resume to get fair consideration for the job; you must show your track record in managing time and human resources to optimize performance and meet the executives and customers' expectations.
Related resume examples
---
Make Your Office Coordinator Resume Stand Out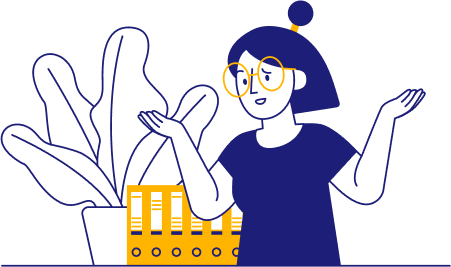 As an office coordinator, you've got a whole swath of useful skills. You're an expert at various scheduling and inventory software, you could answer emails in your sleep, and you're no stranger to complex spreadsheets. Moreover, you're an excellent communicator, capable of navigating the office with a smile on your face.
Since you have so much ground to cover, it's crucial to make your resume match the job description closely. Every job is different, so tailor each application to match it. Emphasize your knowledge of relevant software, such as Asana or Calendly, but also your skills in record keeping and customer service.
While technical skills should take center stage for this job, you can include some highly specific soft skills, too. For instance, if the job implies a fast-paced environment, don't forget to throw in things like "crisis management."
Need some ideas?
15 popular office coordinator skills
Microsoft Office
Calendly
Mail Handling
Asana
Trello
Scheduling
Budget Oversight
Zoom
Database Management
Microsoft Teams
Slack
Data Entry
QuickBooks
Record Keeping
Google Workspace

Your office coordinator work experience bullet points
Whether you have significant experience or not, this section is where you can make your accomplishments stand out. Use it to go over the things you're most proud of, such as implementing Calendly to improve appointment scheduling, instead of just listing your daily tasks.
Simply saying what you've done in past roles is one thing, but to truly make an impression, back up your achievements with useful metrics that are highly relevant to your job as an office coordinator. This can mean the number of people you've greeted at the front office per day or the way you saved the company money by saving office supplies.
Discuss how your work improved efficiency and productivity across the company by including metrics such as appointment booking, call transferring, or processing transactions.
Lean into the collaborative nature of your work and talk about the number of customers you've helped per day, colleagues and subordinates you've trained, or the number of calls you've answered.
Express your software proficiency by mentioning programs like QuickBooks to reduce billing discrepancies, Airtable to reduce data retrieval times, or Asana to optimize task assignments across the office.
Show that you're good at budgeting by discussing office supplies management and vendor negotiations.
See what we mean?
Utilized Google Workspace to streamline document creation and reduced turnaround time by 36%
Decreased outstanding accounts receivable by 17% through diligent follow-up and proactive collection efforts
Trained 5 new front office staff members, resulting in a 24% increase in overall team productivity
Implemented a new inventory tracking system on QuickBooks, decreasing stock shortages by 38%
9 active verbs to start your office coordinator work experience bullet points
Optimized
Led
Maintained
Implemented
Improved
Negotiated
Supervised
Increased
Streamlined
3 Tips for Writing an Office Coordinator Resume if You're Still New to the Job
Focus on transferable skills

Maybe you haven't worked as an office coordinator before, but you've probably worked with people, so include skills like stakeholder liaison or conflict resolution from your past jobs. Similarly, you can discuss office-related skills, like Microsoft Excel.

Talk about software

Experience or not, as long as you know your way around relevant software, you're a valuable asset to your future employer. Talk about the software included in the job description and other relevant tools, such as Google Workspace, ClickUp, or Microsoft Teams.

Showcase your multitasking

While you shouldn't list "multitasking" as a skill—it's a bit too generic—it's a good idea to emphasize this ability in your resume. Do it by discussing how you've done multiple things at once in past roles, such as accepting payments and serving drinks at the same time at a previous job as a server.
3 Tips for Writing an Office Coordinator Resume as an Experienced Professional
Express your collaboration

Being able to seamlessly collaborate with people from different departments is crucial. Discuss your prowess in teamwork by including things like coordinating inter-departmental projects or liaising with high-level executives.

Reach outside of your organization

As an office coordinator, you'll often work with not just coworkers, but also customers and important stakeholders. Show that you're an excellent communicator by including metrics such as customer satisfaction or retention.

Emphasize your specialization

Your past experience plays a part in why you're a valuable asset to your new company. If your past role was specialized, such as a dental office coordinator or assistant to the CEO, explore your unique background to highlight your expertise.
Do I need to write a cover letter?
We always recommend adding a cover letter to each application, but make sure that you tailor it to match the job. Add a career-defining achievement, such as saving $5K annually through efficient vendor negotiations, and express your wish to work at that particular company.
How many soft skills should I include?
Let the job description be your guide. If the listing emphasizes working with people, add a couple of specific soft skills, such as training and onboarding. If it's more focused on technical prowess, you can skip soft skills entirely.
Should I include my hobbies?
You can add some hobbies if you're still new to the professional world, but keep them relevant—for instance, being part of a computer club at school or volunteering. However, if you're experienced, it's better to focus on your professional background.