Secretaries are pivotal in keeping the wheels of an organization running smoothly. You're the backbone of daily operations, performing a diverse range of tasks, from managing appointments and coordinating meetings to handling important documents and maintaining efficient communication.
While you excel at organizational tasks and anticipating the needs of your colleagues, emphasizing the impact of those skills in a cover letter and complementary secretary resume can be a little tricky.
No need to worry, though—we're here to guide you through the process with our range of expert-written secretary cover letter examples. It's time to get you a new job!
---
Secretary Cover Letter Example
USE THIS TEMPLATE
Why this cover letter works
Can you recount a powerful experience that offers insight into your secretarial expertise? Don't hesitate to share it and how it enhanced your suitability for the role—that goes a long way to solidifying your secretary cover letter's impact.

Here, spotlight the responsibilities handled (cue organizing 281+ meetings), job skills and tools applied (Planning and Google calendar), the quantified impact generated (cue 13% improvement in team productivity), and possibly lessons learned.
---
Legal Secretary Cover Letter Example
USE THIS TEMPLATE
Why this cover letter works
One of the prominent qualities of an outstanding legal secretary cover letter is proper formatting. Begin with a strong introduction that showcases your hiring company knowledge, enthusiasm for the role, and relevant job skills.

From there, clearly and concisely detail your professional experiences, emphasizing the skills in legal document preparation and legal research and achievements such as 12% decrease in case errors and a 19% surge in case preparation speed. Then, conclude by underscoring your eagerness to add value to the hiring company.
---
Administrative Secretary Cover Letter Example
USE THIS TEMPLATE
Why this cover letter works
Picture a hiring manager sifting through tens of documents with almost similar qualifications. Then, how do you get an edge amidst the competition? One powerful trick is highlighting industry-relevant awards in your administrative secretary cover letter.

So, if you received recognition for, let's say, data entry speed and accuracy, you wouldn't want to keep that win hidden. Spotlighting it to validate your past success and illustrate your capacity to foster success in the new role.
Related cover letter examples
---
How to Craft a Compelling Secretary Cover Letter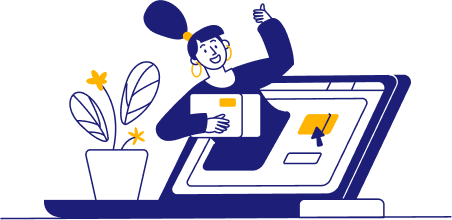 To prove that you're the right fit for the job, your cover letter should reflect your thoroughness and dedication. Start by thoroughly examining the job listing, paying attention to key requirements and responsibilities, and then addressing as many as you can in your cover letter.
For instance, if the role involves managing appointments and ensuring efficient communication, highlight your impeccable scheduling skills and proficiency in maintaining effective office correspondence. Demonstrating how your qualifications align with the role's unique demands will grab the employer's attention and increase your chances of landing the job.

How to start things the right way
To start your cover letter on the right foot, begin with a personalized greeting that addresses the hiring manager or HR representative by name. Research the company, explore its website, or even make a polite inquiry to find the name. If all else fails, a simple "Dear Hiring Manager" will still get the job done.
Next, show your genuine interest in the company and the role by highlighting how your job skills and dedication align with its needs. Mention your knack for efficient office management and your commitment to keeping your work as effective as possible.
Let's take a look at what not to do. This example doesn't convey why the candidate is the right fit or what they bring to the table, leaving the employer without much reason to keep reading.
Boring!
I saw that you were looking for a secretary. I want to apply for the job and that is why I am emailing you.
Now check out this next example. It may seem pretty full-on, but that's exactly what you need. There's no doubt that this person wants that job and has done the research necessary to land it.
Passionate!
A profound respect for the academic world merged with a compelling mastery of administrative skills like Microsoft Office Suite, transcription, database management, and more, kindles my unwavering motivation to contribute to a more enriched academic experience at Colorado College. The opportunity to employ my keen eye for details and software proficiency in the pursuit of overcoming administrative challenges at a prestigious institution like yours is one I approach with avid interest and anticipation.

How to impress with the body paragraphs
The body paragraphs of your cover letter serve to build upon the compelling opening you've crafted. In these two or three paragraphs, you should delve into your professional journey, highlighting your most significant accomplishments.
Discuss achievements like efficiently managing office communications, scheduling, and record-keeping. Share success stories of how you flawlessly organized appointments, maintained impeccable records, and ensured the precision of data and documentation.
Back up these achievements with quantifiable metrics, such as the number of appointments scheduled daily or how your efficient record-keeping improved data retrieval times and reduced patient or client wait times.
By addressing specific job skills and work experiences requested in the listing, you show that you're a perfect fit for the role, making your application all the more captivating and convincing.
Show off your impact!
At Dickson Wright, I harnessed my enthusiasm for legal document preparation to create transformative changes. Leveraging an advanced document template system helped streamline the processes by a remarkable 13%.

Closing off with style
The closing paragraph is your last opportunity to reaffirm your alignment with the company's values and express your enthusiasm for the role. One nifty tactic is to mention something specific from the company's website or the job description to show you've done your research.
Reiterate why you're the perfect fit for the role by highlighting your relevant qualifications and experience. Mention how you aim to contribute, such as using your extensive experience in maintaining organized office systems to achieve perfect operational efficiency.
Conclude the letter by expressing gratitude, and then sign off respectfully with a simple, "Sincerely, [Your Name]."
Here's one thing you should never do—it's not appropriate to mention potential scheduling conflicts in a cover letter, as it detracts from the professionalism and focus of the application.
Don't do this!
I'm looking forward to working with you. Keep in mind that I can't work later than 4 pm for personal reasons.
Focus, instead, on selling your passion and skills. Even if you have things to negotiate later, focus on impressing recruiters with a closer like the one below.
A sure success!
Nestled within these thrilling experiences lies my keen potential to invigorate Colorado College with my administrative prowess. I look forward to further dialogue about how my fusion of passion and skills can foster efficient and effective practices within your esteemed institution. Thank you for your valuable time and consideration.
What tone of voice should I use in my cover letter? 
Tailor your tone to match the company's culture and the job description. If the company is known for its formal atmosphere, maintain a professional tone. If it has a more relaxed culture, you can adopt a slightly informal tone while remaining respectful. Make sure to keep your cover letter free from typos and errors, as a secretary is often expected to edit and write various documents.

Should I include any attachments with my cover letter? 
You might want to include references from your past workplace, proving your ability to run a successful office. However, if the job description doesn't require it, it shouldn't be necessary.
Should I mention specific software?
Yes, it's a good idea to mention any relevant software or technology skills, especially if the job listing specifies certain tools. Highlight your proficiency in applications such as Microsoft Office, Google Workspace, or any industry-specific software that might be relevant to the secretary role.