As a personal assistant, or executive assistant, you take care of the daily tasks that would otherwise cut into upper management's hours. You answer phone calls, make appointments, book flights and make other travel arrangements, and so much more!
But how do you show your versatility, punctuality, and attention to detail in an eye-catching cover letter that will complement your personal assistant resume? What skills should you highlight?
Don't break a sweat just yet. After years of helping applicants like you, we've created three personal assistant cover letter examples that will help you help others. Don't forget to read through our tips on how to stand out even more, either!
---
Personal Assistant Cover Letter Example
USE THIS TEMPLATE
Why this cover letter works
Emulate how Kira exudes enthusiasm and competence in this personal assistant cover letter. See how it starts with demonstrating familiarity with the hiring company and then complementing that with shared values.

From there, prove your ability to provide support to business executives and professionals. While you want to highlight technical things, like Word Processors, focusing more on your soft skills, such as customer service, time management, organization, and problem-solving, is highly recommended.
---
Personal Assistant No Experience Cover Letter Example
USE THIS TEMPLATE
Why this cover letter works
The obvious approach to beginning a personal assistant no experience cover letter is enthusiasm. Strive for genuineness and avoid mentioning mundane motives like the need to pay bills or relocate. A clever approach is to align your passion with the role and the company's needs.

Regarding competence, highlight instances in your academic or personal life where you employed transferable skills. For example, did you manage a club's calendar at college? Use that to show your scheduling and organization prowess.
---
Personal Care Assistant Cover Letter Example
USE THIS TEMPLATE
Why this cover letter works
An outstanding personal care assistant cover letter blends dedication and professional competence, garnished with empathy. Notice how Anika recognizes the hiring establishment's reputation and underscores her commitment to patient's well-being.

Soft skills are integral for this role. Think of communication, interpersonal skills, time management, and organization. And because you'll be providing specialized care, proficiencies such as catheter care, preparing nutritious meals, and medication management shouldn't be left out.
Related cover letter examples
---
How to Perfect Your Personal Assistant Cover Letter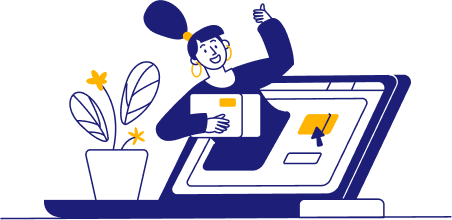 The nature of your role as a personal assistant depends directly on the profession of the executive you'll be working with . . . So tailoring your cover letter to the specific job you're applying for by aligning yourself with their values is a huge must!
Look at the job description for any company mission statements, information about the specifics of what you'll do each day, and any special skills they need that you have. Reflect on these in your cover letter to show what a perfect fit you are for the job!

Writing the greeting and introducing yourself
So, who are you writing to? You're going to need a name—so do the research it takes to find one, if possible! Check out the job listing and the company site to see who's in charge of hiring, and address them by name in a formal greeting.
You'll want to connect with the company on a personal level, too. Where do your values overlap with theirs? Which of their goals do you feel most passionate about?
Throughout all the rest of this stuff, pepper in traits of your own that answer the company's needs. You'll also want to take this opportunity to hook your audience and make them wonder what else you can do as a personal assistant.
Don't write an opener like this with no name, no actual qualifications, and no hook whatsoever:
Oof!
Hi my name's Sunny and I really want to work for your company because I like working with people. I've done a lot in groups so I've helped people a lot.
An opener is way more effective with a direct greeting and a personal connection with company values:
That's way better
Dear Ms. Jones,
Browsing through the heartfelt testimonials of patients and caregivers at Legacy Health, I felt an undeniable sense of connection and urgency. The experiences, brimming with empathy and personalized care, testify to your dedication to wellness which aligns with my own approach. I was particularly moved by your dynamic and inclusive wellness program catering to all corners of Portland's populace—children, young adults, and seniors. Eager to contribute, I stand ready as your next personal care assistant.

Writing high-quality body paragraphs
Your body paragraphs in your medical cover letter are meant to tell recruiters a story of how you became the ideal hire and what qualifies you to keep climbing. How have you made a difference in your field with your skills and learning abilities?
Focus on one theme or achievement per paragraph since recruiters don't have much time to spare. Briefly describe what you did and which overlapping values drove you to get things done in the office.
Always provide metrics for your positive impact, too! And shape your decisions on which skills and metrics to include around the job description's requests. Use numbers like patient recovery percentages, good ratings, and reduced work hours to show why you're exactly what they need:
A great body paragraph example:
Taking the initiative in rallying my peers and driving performance as a student at Arizona State University, I was able to use Microsoft Office Suite intensively, specifically mastering PowerPoint and Excel. This allowed me to fully understand a variety of digital tools, creating an efficient workflow that surged project completion rates by 13.7%.

Closing and signing your cover letter
To conclude a truly effective cover letter, summarize your skills and alignment with the job again with fresh wording. What passions do you and the clinic share? What vision do you have that fits in with the company culture, and how can you make that happen?
Make sure you include a call to action, too. Invite the recipient of your cover letter to contact you for more information about your qualifications for your new medical role. You want to keep the conversation flowing!
You'll also want to thank the reader for taking the time to consider your letter/application. This might fit nicely in your closing paragraph somewhere; if not, use it as your signoff.
If you don't use a thank-you, sign off your cover letter formally and use your real, full name either way.
Don't write a close that's vague, low-effort, and overly casual, like this one:
Yowch!
I think it was cool you read my application, so I'd love to know when to get started.
See you,
Bernie
Instead, look how much nicer it looks to address the company, remind them that you're a great fit for the job, and include a powerful call to action:
A closer to remember:
Joining Bedrock Detroit as a personal assistant presents a unique opportunity for me to utilize my diverse skill set and make a meaningful impact on your mission and Detroit's ongoing urban renaissance. I await the opportunity to discuss how my strengths can seamlessly integrate with your team's objectives and vision, driving continued success for Bedrock Detroit. Thank you for your consideration.
Sincerely,
Kira Lebedev
So, do I include anything else?
Consider your experience level vs. your goals. Whether you're a new grad or an experienced assistant, you can probably use some professional letters of recommendation. (Say "Enclosures:" and list attached materials at the end of your cover letter.) If you're attaching any specialty certifications, mention and add those to your enclosures.
How do I find my addressee's name?
If you can't find who you're writing to in the job ad or on the company site, check for professional social media accounts that might share critical details via posts or ads. Facebook and LinkedIn are great places to start!
What kind of tone do I write in?
Here's another signal to reference that job description again! What commonalities in mood, formality, and emphasis can you find between the job description and the organization's online presence? Match your tone to theirs to fit into their company culture.