As a teacher assistant, you're ready to help prepare and implement lesson and activity plans, support the teacher in their methods, and help maintain a positive classroom environment. You also collect assignments and sometimes take calls from students' families or pass on messages to the teacher.
But how can you ensure that the recruiter who reads your next cover letter retains what you wrote? Better yet, how do you convince them you're the ideal teacher's assistant?
We've got this! After years of guiding academics like yourself, we've compiled three teacher assistant cover letter templates to complement your teacher assistant resume and help you reach your dreams.
---
Teacher Assistant Cover Letter Example
USE THIS TEMPLATE
Why this cover letter works
Design your teacher assistant cover letter to persuade the recruiter you're the ideal candidate. Here, relevant qualifications and experiences aligning with the requirements stipulated in the job description will suffice.

Supporting your past experiences with numbers works wonders. But again, be honest. Better yet, show that you did some homework on the hiring institution.
---
Preschool Teacher Assistant Cover Letter Example
USE THIS TEMPLATE
Why this cover letter works
This preschool teacher assistant cover letter starts by affirming readiness to support the hiring school's commitment to excellence, coupled with some statistics on the field. That's an excellent way to demonstrate enthusiasm.

But enthusiasm alone isn't enough. Go ahead and detail the quantified impacts you brought in your previous workplaces. Don't be fluffy, though.
---
Daycare Assistant Teacher Cover Letter Example
USE THIS TEMPLATE
Why this cover letter works
Mentioning the required hard skills listed in your daycare assistant teacher cover letter will filter your candidacy through the applicant tracking system. But again, demonstrate your ability to generate tangible results with those skills.

And because you'll be dealing with kids, incorporate soft skills like organizational proficiency and passion for nurturing young minds.
Related cover letter examples
---
How to Write A Pristine Teacher Assistant Cover Letter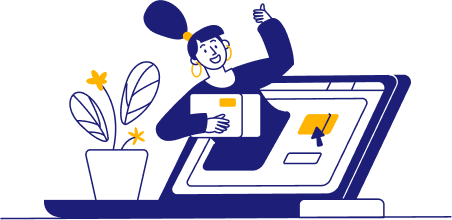 Each student has individual needs, and so does each educational institution! For this reason alone (not to mention how memorable you'll be), you'll want to tailor your cover letter to each job.
Look over the job description again and research where you'd be teaching. Make sure the tone and focal points of your cover letter match up with what they need!

Writing an excellent greeting and intro
If at all possible, address your cover letter to an individual person. At the very least, do as much research as you can, but if all else fails, then address it to their hiring team. . . But, really, a name is much better!
After introducing yourself, introduce your qualifying traits. Tell the reader why you should get the job and how you'll excel at it. Connect with the company by referencing their particular goals and desire to guide children down the right path.
Then, nail down that intro paragraph with a catchy reference to your array of other abilities so that you've got a good hook! Your readers should want more information about you . . . unlike if someone opened a teacher assistant cover letter unprofessionally, like this:
Uh . . .
I'd like to work as your next teacher assistant. I'm good with children.
Instead of being informal and vague, greet the reader nicely and get specific about which of your traits will best fit the job role.
An opener that wins!
Dear Mr. Davis,
Parkville KinderCare's commitment to fostering a nurturing and vibrant learning environment aligns with my vision as a dedicated educator. My background in classroom management, curriculum development, and deep understanding of child development makes me an ideal candidate for the daycare assistant teacher position.

Writing a good letter body
As a teacher assistant, you'll want to focus each body paragraph in your cover letter on one primary, qualifying point. Structure each paragraph around what you accomplished for your students or faculty, how you did it, and why it was so beneficial (with a metric).
Improved graduation rates, grade boosts, and success percentages are all good metrics to keep in mind. Quantifiable data backs up your image as a reputable and proactive teacher's assistant.
And again: Make sure you choose your paragraphs based on the specific job! One place might love the way you improved nutrition by making snack time more creative, while another would be more impressed with your students' grade improvements.
Now there's a good body paragraph
At Sunny Day Academy, I took the initiative to reorganize the learning resources, streamlining the retrieval process for teachers and ensuring materials were maintained according to guidelines. This resulted in a 12% reduction in preparation time, alongside a boost in teachers' morale.

Closing out and signing off your cover letter
Just as you help bring each learning assignment to a close, you'll need a nice wrap-up for your cover letter. Take the opportunity to summarize how you have the classroom skills your potential employer wants!
Make sure you're polite, too: Thank the reader for taking time out of their day to share in your stories of student successes and personal achievements. You can offer thanks either in your closing paragraph or as your greeting.
Oh—but don't forget about a call to action! You can be as polite as possible, and your cover letter will still be more effective with a prompt for the reader to ask you for more information.
Don't be vague, too informal, or unprofessional like in this closer:
Yeah, that's bad
I'd naturally be a great fit for any teaching assistant role, I'm great with kids.
-Rob
Now, this is better—we see a call to action, a thank-you, and some specific alignment points!
What a winner!
Thank you for considering my application for the preschool teacher assistant role at the Goddard School. I look forward to discussing my experiences, enthusiasm, and potential in greater detail.
Sincerely,
Maxime Dupont
Do I still need to list physical addresses?
Nope, not so much anymore! Most parts of the application and interview processes are carried out digitally these days, so people rarely need your physical address. But, as always, check the job requirements to see if they have a more old-school preference.
How do I match with company culture?
Revisit the job description and school website to get a feel for their company culture. What's the environment like? Super casual and cozy, or more prim and proper?
What about enclosures?
If you have any additional certificates related to teaching, Special Education, or specializations within a certain subject, attach them separately and allude to them with an "Enclosures" section that lists them in your teacher assistant cover letter.