You're a pro at researching, analyzing your findings, and drawing useful conclusions that can lead to groundbreaking discoveries. Your analytical mind and impeccable eye for detail help you streamline and innovate the research process.
Whether you're in an undergraduate program or you've already got your PhD, a research position can be an excellent way to progress your career. However, to beat the competition you'll need a cover letter that complements your research assistant resume and highlights your strengths.
We're here to help you with that. Check out our research assistant cover letter examples and expert tips on preparing an irresistible job application.
---
Research Assistant Cover Letter Example
USE THIS TEMPLATE
Why this cover letter works
A recruiter hiring for this role primarily seeks proficiency in data collection and interpretation. Your research assistant cover letter should demonstrate the impact of these skills in numbers.

But again, don't leave out interpersonal skills; you'll need them to conduct interviews and communicate your findings effectively.
---
Clinical Research Assistant Cover Letter Example
USE THIS TEMPLATE
Why this cover letter works
Kick your clinical research assistant cover letter off well by paying homage to the potential employer's reputation. However, that alone won't land you an interview.

Demonstrate your knowledge and application of data collection, analysis, and management methodologies and skills. More importantly, the hiring manager wants to see the quantified impacts of these proficiencies in your previous roles.
---
Graduate Research Assistant Cover Letter Example
USE THIS TEMPLATE
Why this cover letter works
Don't let limited professional experience intimidate you here. Valuable experiences from internships and volunteer opportunities complemented by quantified results will give your graduate research assistant cover letter an edge.

Enthusiasm also matters for a beginner role. Research the company and weave its mission or values into your passion for the role.
Related cover letter examples
---
How to Write an Excellent Research Assistant Cover Letter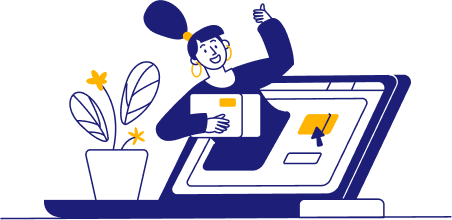 Once you've captured the attention of recruiters or professors with your research assistant resume, the next step is to seal the deal with an excellent cover letter. Make sure your cover letter matches the job description but adds a personal flair that goes beyond mere keywords.
Use your cover letter to highlight your passion for your field, your experience in research and data analysis, and, most of all, your excitement at joining that particular company or institution.
Tailoring your cover letter to match the job is a good way to show dedication and the ability to draw useful insights based on a limited amount of information. As both of those qualities are crucial for a research assistant, it's a good way to impress the reader.

Write an intro that hooks the reader
If you want to prove that you're a skilled researcher right off the bat, impress the recipient by addressing them by name.
This might be easier if you're applying for a position within your college, as you likely already have connections and may be addressing a professor or another faculty member. However, it's just as important to do if you're applying for a job, so be ready to do some digging.
Use the first paragraph of your cover letter to show that you're familiar not just with the intricacies of your field, but also with the company you're applying to.
Lastly, make sure to paint yourself as an expert from the get-go. For example, if you're applying for a role in clinical research, mention your in-depth knowledge of medical studies and how you want to leverage it in a way that aligns with the company's values.
The following opener fails to tick the boxes we've talked about above—it's not at all personalized.
Better not!
I saw your job listing online and I want to apply for this position. I'm looking for any role that is hiring right away.
Now, the below example is what you want to aim for. It showcases an interest and expertise in a relevant field, and most of all, it explains why they chose this job and not any other.
Well done!
Navigating through my degree in Biomedical Sciences, much like the calculated and precise nature of laboratory research, instilled in me an unquenchable thirst for breakthroughs, rapid advancements, and the quest for knowledge in the diagnostic medicine realm. Today, I am thrilled at the prospect of applying my skills and passion as a graduate research assistant at ARUP Laboratories, a leader in academic and diagnostic medicine.

Elaborate on your expertise in the body paragraphs
Research assistant jobs vary wildly, so use this part of your cover letter to show that you know what you're about in your chosen field of study.
Pick the things you're most proud of for this. It's okay if you don't have professional experience yet—talk about your projects and academic background to give employers some insight into your level of knowledge.
Pepper in some useful metrics to make this section stand out even more. For instance, if you're applying to a role that heavily prioritizes managing and collecting data, talk about how you've already analyzed over 50,000 entries in Python to identify crucial patterns, streamlining the process by 39%.
That sounds impressive!
Recognizing the recurring issues in EMR accessibility, I led an initiative to restructure the system workflow, creating an easier interface while safeguarding patient information. This improved the staff's efficiency in accessing and inputting data by 47%, which directly scaled the monthly number of successfully processed patient data from 750 to more than 987.

End on a strong note with a closer and signoff
Having covered your background in using Matlab to automate data processing or conducting comprehensive literature reviews to support your research projects, you've established yourself as an expert.
To leave a lasting impression on the reader, pick out a couple of skills that are key to this particular role, such as data visualization and technical writing. Next, describe how you're excited to put them to good use and contribute to impactful research studies at your new workplace.
Demonstrate that you're a pleasant person to work with—a key factor in busy research facilities—and thank the reader for their consideration. Lastly, express how eager you are to join this research team to further seal the deal.
This closing paragraph doesn't really work. It's very generic and doesn't highlight the applicant's unique blend of expertise.
That won't work…
I'm not an expert yet, but if you take the time to train me, I will do what I can. I really need a research placement for extra credits so please let me know if I can work with you.
The example below does a much better job. It delves into the applicant's strengths and clearly shows what they can bring to the role.
You got this!
It would be an honor to discuss how my skills and enthusiasm for finance can enhance JPMorgan Chase & Co.'s esteemed reputation. Thank you for considering my application.
How can I find out the name of the recipient of my cover letter? 
This depends on whether you're applying for a part-time research role as part of your education or a full-time job. For the former, you'll likely apply directly to the professor or researcher leading the project or department, so ask a faculty member if you're unsure. Outside of academia, start by checking LinkedIn and the company website, then call or email the business if all else fails.
How to express genuine interest in my research assistant cover letter?
Mention the company by name a couple of times, especially in the opening and closing paragraphs. Delve into why you chose it above others—perhaps it's an industry leader or its mission to introduce new life-saving medicine is close to your heart. Lastly, emphasize your expertise in relevant fields like qualitative and quantitive research.
What to talk about if I have no background in research?
Lean into your education and discuss relevant coursework and projects you were part of, such as field studies and laboratory work. You can also mention transferable skills from part-time jobs, including attention to detail and database management.