As an office assistant, you do everything from answering customers' phone calls to taking down notes and ensuring their safe delivery. You probably also handle copies, scans, digital documents, and appointment calendars.
So how do you pack all the value you bring into a cover letter that truly shines as well as complement you office assistant resume? How can you demonstrate to recruiters that you have the perfect skills for the job?
Don't worry! We've helped plenty of people reach their preferred roles in the office environment, and we've developed three office assistant cover letter examples you can use to build momentum.
---
Office Assistant Cover Letter Example
USE THIS TEMPLATE
Why this cover letter works
Technical proficiencies such as scheduling, database management, and Microsoft Office and soft skills like verbal and written communication, organization, problem-solving, and time management make a great impression in an office assistant cover letter.

Amplify these stories using numbers and familiarity with relevant tools to achieve a 17% surge in productivity, and 33% rise in document retrieval speed).
---
Office Assistant No Experience Cover Letter Example
USE THIS TEMPLATE
Why this cover letter works
Lacking formal experience can be intimidating. You're not without a recourse, though, as transferable skills work great here.

Consider, for example, a mailroom clerk role demanding proficiency in mail sorting and distribution. You could dedicate a section of your office assistant no experience cover letter to an instance where you helped distribute hard copies of promotional materials for a local event.
---
Medical Office Assistant Cover Letter Example
USE THIS TEMPLATE
Why this cover letter works
A medical office assistant cover letter is an excellent avenue to expound on your resume. More importantly, focus more on your familiarity with medical and clinical environments.

You could use the reverse chronological order to highlight your skills gained and respective quantified impacts made in previous workplaces, starting from the most recent experience.
Related cover letter examples
---
How to Write and Edit Your Office Assistant Cover Letter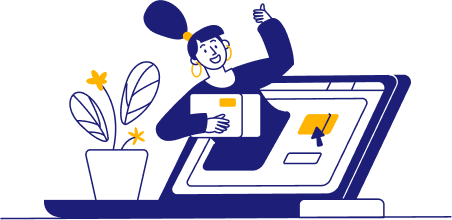 Each office is different, and each version of your cover letter should be different to reflect the high points! You want to highlight what makes you a uniquely good fit for your job role, not just what makes you a great assistant in any office.
Revisit the job description and look for overlapping points of all sizes. Do you have the exact phone-heavy multitasking abilities the requirements call for? Does your expert background in database management make you an incredible hire at that tech company?

Writing your cover letter's greeting and intro
Start your office assistant cover letter off strong by addressing its recipient by name! Generic greetings like "Dear Sir/Madam" are so outdated and unimpressive, so it's worth the research it takes to find who you're writing to.
Keep those research tabs open. You also want to hook your reader's attention with your opener, so cite a couple of office equipment skills or personal traits that align you with the job role. Be specific and take care to avoid repeating yourself.
Why do you want this job? What qualifies you? What part of the company vision do you share? Is it their commitment to a seamless customer experience or an emphasis on reducing office inventory waste?
Just don't use an informal opener like this with no name, specific skills, or compelling hook:
Yeesh!
Yeah your office seems great so I wanted to reach out and talk about why I should work there. i've got lots of office skills so let's talk about them.
Make sure you use a name, connect with company values, and give examples of what makes you desirable, like this opener does:
Phew:
Dear Mr. Williams:
From participating in health initiatives in the vibrant city of Chicago to navigating the challenges of a health informatics degree, I was captivated by the electric pulse of the healthcare industry. This experience ignited a fierce passion to seamlessly intertwine my encyclopedic knowledge with my zeal for compassionate patient care. I'm thrilled at the potential opportunity to channel this energy into Northwestern Medicine's vibrant ecosystem as a medical office assistant.

Writing paragraphs for the body
Now that you've introduced yourself to whoever is in charge of hiring at the office, it's time to expand on your hook: What are some of your crowning achievements so far as an office assistant?
Did you benefit your previous employer by keeping everything organized and cutting down office inventory costs? How did you improve customer experiences and boost your business' reputation?
Those key examples of how you made a difference in your field can completely transform your cover letter. And those examples need numbers! Include quantifiable data for reinforcement, like dollar amounts for inventory costs or positive customer feedback percentages.
And make sure these all tie back into the job description! Don't promote your experience in a dental office to an architectural company if you can afford to stick with examples that relate directly to your dream role as an office assistant!
Example of a good body paragraph to reference:
A John Marshall High School project offered the perfect platform to refine my mail-sorting expertise. Like a maestro conducting a symphony, I orchestrated a new package organization and distribution system: Harnessing the power of cutting-edge barcode scanning technology facilitated a 12% increase in efficiency.

Closing and signing off your cover letter
Just as you'd never hang up on someone who calls the front desk, you don't want to leave your cover letter without a conclusion! What were some of those amazing office assistant skills again, and how did they help you achieve greatness?
Align these traits organically with the company's values, reaffirming that you want the job, and they want to hire you! Don't forget a call to action, either. You want to hear back again so that you can discuss more details on how you're ideal to help elevate the company's office team.
Say "thank you" to the reader for their time, either in your closing paragraph or in your professional signoff. If you don't use it as your signoff, make sure you use a professional concluding line and sign with your full, real name.
Don't close your cover letter informally and vaguely, like this:
Ouch . . .
Yep so there my qualifications are. Your company values sound great. Make sure you call me soon so I can plan around when to start at your office.
Instead, be specific and passionate with your closer and connect with specifics about the company on a personal level:
Wow, that one's a winner!
Gripped by an understanding of the high stakes in the fast-paced JPMorgan Chase & Co. environment, I am exhilarated at injecting my all-out passion into upholding the globally-renowned standard of excellence you have cultivated. With a heartbeat raging in anticipation, I am eager to step into the role of your next office assistant. Thank you for considering my application. I am excited to discuss furher how our synergy can inject a fresh, dynamic pulse into the JPMorgan Chase & Co. team.
Sincerely,
Sofia Kowalski
How do I really connect with the company?
Circle back by that job description again, but really dig into the company website and any of their social media accounts you can find. That's where you'll find invaluable details about their company culture, writing tone, and work environment. Find where you align and talk about it!
What about a visual touch?
Keep that touch light! You don't want to overdo the look of your cover letter with any strange fonts or colors. Recruiters don't have much time to spare, so they need to be able to skim your work quickly. Think clean, modern, and highly readable.
Do I need to mention enclosures?
If you have them, yep! Just write "Enclosures:" at the bottom of your office assistant cover letter and list whatever you're including. This list could be comprised of academic awards, professional recommendation letters, and of course, your initial application and resume!