You create and update case documents, handing them off to attorneys as needed, updating them with any client concerns and making sure all the necessary paperwork is in place. You might also answer phone calls and basic questions amidst the bookkeeping aspects of your job.
But how can you arrange and format everything you can do in a cover letter that will complement your legal assistant resume and leave recruiters impressed and wanting to know more?
Don't sweat it. We've put together three legal assistant cover letter examples for you to get started! Check out our time-tested tips, too, and you'll be making solid steps on the path to success.
---
Legal Assistant Cover Letter Example
USE THIS TEMPLATE
Why this cover letter works
Nailing a legal assistant cover letter demands showcasing your administrative skills and understanding of legal concepts. Use your past work experiences to demonstrate your exposure to things that matter for the role (Cue: filing, database management, and legal research). Be honest, though.

Demonstrating that you researched the company and emphasizing your interest in the role is an excellent way to gain a competitive edge over other candidates at the outset.
---
Legal Assistant No Experience Cover Letter Example
USE THIS TEMPLATE
Why this cover letter works
Kicking off your legal assistant no experience cover letter with heartfelt acknowledgement of the hiring law firm's reputation is a wild card for striking an instant chord with the recruiter.

Without formal experience, it helps to spotlight your academic accolades and transferable paralegal skills gained from internships and volunteer work. Don't hesitate to narrate the application of relevant software, such as QuickBooks.
---
Entry-Level Legal Assistant Cover Letter Example
USE THIS TEMPLATE
Why this cover letter works
Linking your career aspirations to the hiring firm's commitment to effective legal solutions promises to intrigue the recruiter.

Go ahead to weave in industry-specific skills and wins in your entry-level legal assistant cover letter, painting a picture of a promising candidate for the legal support specialist role. Mirror how Aria demonstrates her competence, detailing proficiency in LexisNexis, ContractExpress, and data privacy and security, complete with metrics.
Related cover letter examples
---
How to Write Your Ideal Legal Assistant Cover Letter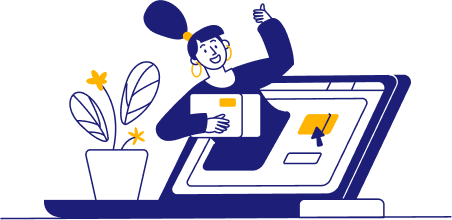 So, what kind of role are you applying for as a legal assistant? The job description should tell you! Tailor your cover letter to the experience level, individual values, and specific skill requirements of each job.
Use the job description as a guide for your writing tone, as well as your choices in terms of content. In other words, don't give examples of how familiar you are with environmental law if you're applying for a role centered around insurance and billing claims!

Writing a snappy greeting and intro
Your target audience is . . . what's their name again? You should know, and your cover letter should address the recipient by name! Do any research you can to find out who you're writing to.
You'll also want to connect with the company alongside the reader, and your research can also come in handy here. What kinds of values can you find on the company site? Is there a mission statement included in the job description that you can reflect to show your alignment with this particular legal role?
And make sure you hook your reader by hearkening to all the other skills that you don't mention by name just yet. You want them to read about all your success stories you describe from your professional history!
Don't use a nameless greeting or an opener that doesn't specify any actual qualifications or provide a good hook:
Ugh, no
Hi Sir/Madam,
I really want to work for your company and I've watched a lot of TV shows about courtrooms on top of working with legal stuff before so I'd be great at it.
Instead, look at how compelling a professional greeting, a connection with the company, and alignment with its values can be:
This one's a winner!
Dear Mr. Thompson:
Pepper Hamilton LLP's commitment to upholding the rule of law and nurturing a diverse workforce that reflects a broad spectrum of backgrounds truly resonates with my professional philosophy. Upon reading about your growth from a modest two-person office to an international firm employing more than 500 lawyers, I knew I wanted to contribute to your illustrious establishment as a legal assistant.

Writing body paragraphs to impress
Now it's time to write the body of your cover letter, maintaining one point or "theme" per paragraph. (Recruiters don't have much time to spend reading, so organization and concision are important!)
Provide examples of how you've created success in the past with your quick response times, data organization, and case updates. When did you save your employer a significant amount of money by catching a potentially costly error? How did you improve client outcomes by efficiently documenting and procuring case information?
Don't forget to include metrics! Success percentages, ratings, and feedback all help bolster your claims and make you sound more credible. Tailor the stories you share and the metrics you back them with around whatever the job description emphasizes to show that you care about that specific role.
Example of an excellent body paragraph
In the digitally infused ecosystem of Barrow & Grimm, I further enhanced my data privacy and security prowess. My rigorous application of data protection measures ensured the absolute confidentiality of sensitive information and boosted the firm's compliance rate by 23%. This fundamental aspect of my role garnered trust from colleagues and clients, cementing my ability to navigate legal spheres with measured discretion and confidentiality.

Closing your cover letter and signing off
Now that you've written some memorable body paragraphs to share your impact within the legal field, you'll want to conclude your cover letter with a strong closing paragraph. Say it again: Why did you want to work there? How are you qualified?
Just make sure your qualifications are fresh, non-repetitive, and strongly connected with the company vision and job description. You should also include a call to action so that the reader feels welcome to ask for more details about your excellent administrative skills and useful legal knowledge.
And don't forget to thank the reader for their time! You can work this into the closing paragraph, or you can use it as your formal signoff. If you pick the former, make sure your signoff is professional and features your real name.
For the love of all that's legal, make sure you don't conclude your letter with an overly casual, unenthusiastic closer and a nickname:
Sheesh!
Hey so that's why I'd be great at keeping track of your clients and everything. It'd be cool if you messaged me back.
-Buddy
Check out how much more effective it is to address and connect with the company, throw in some solid abilities and skills that align with the job role, and sign off politely!
Phew, much better:
As a prospective legal support specialist as McAfee & Taft, I bring not only the requisite skills and relevant experience but also a detail-oriented mindset, demonstrable proficiency in the technological tools of the trade, and a solid commitment to data protection. I am excited by the prospect of leveraging my abilities to contribute to the firm's outstanding reputation for legal excellence. Thank you in advance for considering my application.
Thank you,
Aria Costa
Do I really need to provide metrics in a letter?
Oh, absolutely! Metrics aren't just for resumes. If you provide quantifiable data, your cover letter will make you look way more credible and solidly reinforce your credentials. Numbers also stand out visually in a cover letter, so that case success rate is bound to be eye-catching!
Do I need to list my address? Or theirs?
While you might see addresses listed on some cover letter examples as you conduct your research, this really isn't necessary anymore. The letter already got through if they're reading it, after all! And your own address will be on your resume and/or application form. So, save the page space for your awesome stories of successful case outcomes and brilliant accuracy rates.
How can I connect with the company?
Get a feel for the company culture by doing plenty of research and taking some notes while you look for other important stuff like your addressee's name and legal assistant traits to align yourself with. Do you have a shared passion for advocacy for underprivileged clients? What about a strong connection with their emphasis on environmental protection?