Every office needs someone who can keep operations running smoothly. You thrive in that role, preparing payroll, overseeing clerical duties, and designing filing systems that keep the company on track toward success.
Have you organized your office management cover letter to succeed in the hiring process? Is it a suitable accompaniment to your office manager resume?
With so many tasks you manage on a daily basis, it can feel difficult to sum it all up in a short cover letter. We created these office manager cover letter examples to act as an easy template and help you stand out in today's job market.
---
Office Manager Cover Letter Example
USE THIS TEMPLATE
Why this cover letter works
What does the job post demand from you? At the very least, your ability to organize and oversee daily office operations must be quickly discerned.

See how Kaito takes this office manager cover letter a notch higher by emphasizing his objectives in the first and last paragraph – assess the current state, identify gaps, and implement initiatives to upgrade efficiency. That showcases readiness to meet the potential employer's needs.
---
Medical Office Manager Cover Letter Example
USE THIS TEMPLATE
Why this cover letter works
The appearance of your medical office manager cover letter counts. If using a template, choose something clean, professionally structured, and easy to read, right from your contact info to the conclusion.

While there might be much to discuss about your experience in a particular workplace, it helps to keep your anecdotes snappy and concise. While keeping it to one page is advisable, use enough white spaces to prevent cluttering.
---
Dental Office Manager Cover Letter Example
USE THIS TEMPLATE
Why this cover letter works
Can you recount a personal experience that steered your path to the dental field? If so, articulating such moments in your dental office manager cover letter is a proven trick to strike the right chords with the recruiter.

Your interest may have been spurred by witnessing a local dental camp make dental care more affordable in your community. Such a narrative makes you more relatable.
Related cover letter examples
---
How to Write an Impactful Office Manager Cover Letter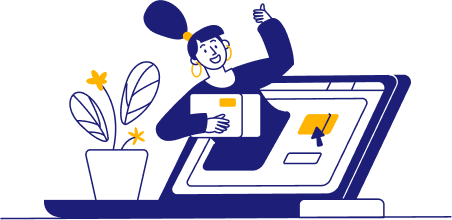 When you're optimizing a company's clerical systems, you take the company's specific needs into account to determine the appropriate filing systems and software for daily operations. You should take a similar approach to your office management cover letter.
You'll want to review the job description and understand each company's needs. That way, you can stand out by including a tailored set of skills whether a company needs help with bookkeeping or process improvement.

Create a greeting and intro that grabs attention
When starting with the greeting and intro for your office management cover letter, consider how you'd begin office correspondence. You'd want to greet a specific person by name and ensure you relate to key needs right away.
In the opening paragraph of your cover letter, you can connect by relating to the company's mission and the specific office management skills they're seeking. For instance, you could explain how you'll use your CRM skills to help a sales office achieve a friendly and collaborative experience for its clients.
The opener below doesn't get off to the most optimal start since the applicant doesn't greet anyone by name or relate to any of the specifics of the company's office management needs.
Not making the right impact with this one!
Hi,
I came across your office manager job opening and thought this sounded like a great opportunity. I've worked in an office environment for many years, so I think I'd be a good fit.
The opener below does a much better job connecting with Banner Health's mission of quality healthcare while showing how their medical coding and EHR management skills fit in.
A great opener based on the company's mission!
Dear Mr. Brown,
Each time I gaze at Banner Health against the backdrop of Camelback Mountain, I am reminded of your unwavering commitment to quality healthcare. Your blend of practical knowledge, exceptional service, and pivotal technologies resonates with me. With expertise in Electronic Health Records (EHR) Management, Medical Billing and Coding, and more, I am enthused to join your esteemed organization as a medical office manager and contribute to your rich tapestry of patient-centered care.

Make your skills stand out in your office manager cover letter's body
As you get into the body of your cover letter, it's time to provide more details about why you're the best candidate for the office manager role.
A great way to do this is by using metrics-based examples relating to each position's needs. For instance, if an office needs help with CRM, you could explain how you improved correspondence strategies to boost customer satisfaction scores by 52%.
It can also be a good idea to showcase leadership skills in these examples, like how you trained new employees or led a team to improve record-keeping efficiency.
A metrics-based body paragraph that stands out!
In my time at Rittenhouse Dentistry, I harnessed the power of Dentrix, utilizing its features to streamline appointment scheduling, patient communication, and treatment planning. By implementing custom reports and the patient engagement platform, we saw a notable 18% rise in patient satisfaction scores and a 9% improvement in appointment adherence.

Optimize the closing of your office management cover letter
As you come to the end of your cover letter, you'll want to create an impactful closing that resonates with the hiring manager, just like you'd do when trying to get your team on board with a new bookkeeping process you're implementing.
The first step will be relating back to the company mission and the key job skills you emphasized throughout your cover letter. For example, you could say how you're eager to use your data-focused mindset and medical coding skills to ensure a medical office maintains a safe and trustworthy environment for all patients.
It's also a good idea to thank the hiring manager for their time and use a light call to action, similar to what you'd do when writing an email to a prospective client you hope to hear back from.
The closer below falls a bit short since it lacks a call to action or specific details about the office management position.
Lacking impactfulness here!
I believe my skills and experience will make me a great fit as your next office manager. Thank you for considering my qualifications.
Sincerely,
Hector Aguilar
The closer below does a much better job of showcasing how the applicant fits in with UPI's data-focused initiatives.
A closer that connects with company needs!
I see an opportunity for valuable innovation, harnessing data to assess the current state, identify gaps, and implement initiatives that significantly upgrade efficiency at UPI. I look forward to discussing my candidacy. Thank you.
Sincerely,
Kaito Yamamoto
What's the best tone for office management cover letters? 
You'll want to choose your tone similarly to how you'd tailor your tone to different clients or customers you're corresponding with. Analyze the job description and try to match the company's tone as best as you can to show how you'll fit in with their office culture.
How do I choose the best skills to include in my cover letter?
The best way to optimize your skills is to review the job description to get an understanding of the skills each office is seeking. For instance, a medical office may be more concerned with data security and maintaining HIPAA protocols.
What if I don't have previous management experience?
If you don't have management experience, showcasing high levels of technical skill and finding creative ways to show leadership can help. For instance, you could explain how you led a five-person clerical team to organize financial information ahead of tax season, finishing one week ahead of schedule.