You're an expert at generating demand and interest in a company's products or services. New markets are identified, profitability analysis is completed, and successful strategies are created when you're leading the marketing team.
Now it's time to craft an expert-level cover letter to accompany your marketing manager resume and present your promotional skills to hiring teams.
With every company being concerned about ad spend and brand image, they'll want to ensure they bring highly skilled marketing managers on board. You can optimize for success with our marketing manager cover letter examples that are proven to be effective in 2023.
---
Marketing Manager Cover Letter Example
USE THIS TEMPLATE
Why this cover letter works
Emulate how Sofia kicks off by showcasing the knowledge of the potential employer's brand aesthetics and consumer demographic and eagerness to foster their continued success.

Contextualize your relevant experiences backed up by quantified wins. Keywords like digital marketing campaigns, analysis, reporting, social media management, and ROI rank high when tailoring your marketing manager cover letter to the employer's needs.
---
Digital Marketing Manager Cover Letter Example
USE THIS TEMPLATE
Why this cover letter works
Sneaking in the hiring organization's slogan at the beginning of your digital marketing manager cover letter, then finally relating all to the company's long-term objective shows you did your homework.

Establish credibility by highlighting relevant quantifiable achievements (cue organic traffic, CTR, conversion rate, etc.), and don't leave out any tools deployed (Think Hootsuite, Moz Pro, and SEMrush).
---
Product Marketing Manager Cover Letter Example
USE THIS TEMPLATE
Why this cover letter works
This product marketing manager cover letter makes a great first impression by tactfully aligning the candidate's passion for innovation with the potential employer's entrepreneurial spirit.

Use snappy anecdotes to show your proficiency in generating a positive impact. In this case, recruiters hope to see instances where you developed GTM strategy, elevated product accessibility, oversaw a product launch team, etc.
Related cover letter examples
---
How to Present Your Skills Successfully in Your Marketing Manager Cover Letter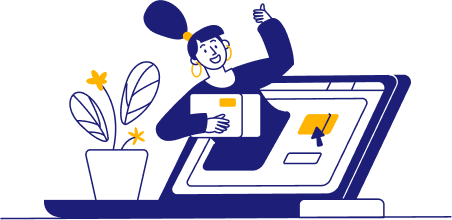 If you were designing a promotional plan to enter a new market you hadn't targeted before, you'd want to do thorough research to understand those consumers' needs. Creating your cover letter for each job requires a similar approach.
Use the same skill set you'd apply during market research to review the job description. Then, find ways to relate your top skills, like positioning strategies and social media advertising, to show how you can help each company achieve its mission.

Write an intro to your marketing manager cover letter that speaks to the company's needs
If you were writing copy for a company sales page, you'd want to immediately relate to some key customer pain points to grab their attention. You should do the same with your marketing management cover letter.
For instance, if you were applying to be the marketing manager for a brand that produces healthier breakfast-related foods, you could explain how you'll use your web content advertising strategies to help the company fulfill its objective of creating a healthier breakfast experience for customers worldwide.
It's also best practice to do some research to find the name of a specific hiring manager you can list in the greeting. It's the same as greeting customers by name to boost retention and satisfaction scores.
The opener below is a good start, but it falls short since it doesn't greet anyone by name or include any specifics about their marketing management skills or the company's mission.
Lacking specificity here!
Hello,
I'm very interested in the marketing management position you have available. With my well-rounded education and experience in promotional efforts, I believe I'll be a great fit for your company's needs.
Try to write an opener like the following that relates directly to how the candidate's product marketing expertise will impact Kruger Products' goals of company growth and diversification.
A highly specific opener for the win!
Dear Ms. Anderson,
The entrepreneurial spirit engraved into Kruger Products has inspired me to bring my product marketing expertise to contribute towards the growth and diversification of your operations. More than just a profession, I seek opportunities to devise innovative solutions for market challenges, echoing how Kruger Products provides cost-effective, high-quality solutions to multiple sectors across North America.

Promote your marketing management skills in the cover letter body
Just like every promotional claim isn't complete without data to back it up, neither are the skills you include in your cover letter.
Every company's marketing efforts are based on data, so including as many metrics as possible, like conversion rates and promotional reach, will help back up your skills with previous achievements.
Including details about how you'll lead teams is also a great idea. Any examples like how you boosted employee satisfaction scores or trained new hires successfully will make you stand out as a marketing manager.
A great body paragraph with marketing metrics and software!
In a similar role at Detroit Labs, I drove a 52% increase in conversion rates and a significant reduction of 29% in customer acquisition costs. These accomplishments were achieved using tools like Moz Pro for SEO, Google Ads for Pay-Per-Click Campaigns, and Sprout Social for effective social media strategies.

Round out your skills with a great closing to your marketing manager cover letter
You know that every promotion needs to come to a well-rounded conclusion relating back to key points and using a call to action. You should do the same with your marketing management cover letter.
Relate back to the company's mission one last time and how your essential skills fit in. For instance, you could explain how you'll use your strategic positioning experience to help a company offering an LMS system stand out amongst other learning-based software in the industry.
Then, end by thanking the hiring manager for their time and using a light call to action like "I look forward to hearing from you soon." It's similar to the strategies you'd use to boost customer retention after someone makes a purchase.
The closer below is a decent start, but it doesn't quite hit the mark since it doesn't relate back to any specifics of the marketing management role.
Lacking a connection to the company's mission!
I believe my well-versed skill set will make me an asset as a marketing manager with your company. Thank you for reviewing my application, and I look forward to hearing from you soon.
Sincerely,
Bailey Johnson
Try to write a closer like the one below that relates directly to the applicant's passion for GM's commitment to electrification and how their digital marketing skills fit in.
A closer that connects key skills to company goals!
GM's commitment to electrification, with nearly half of its product portfolio projected to be electric by 2025, mirrors the transformative power of digital marketing. Joining forces with GM offers an intriguing opportunity to leverage my digital marketing acumen in forming new connections, spreading the electrification message, and sustaining meaningful relationships. Thank you for your time, and I anticipate our upcoming dialogue.
Sincerely,
Santiago Silva
What's the best length for a marketing manager cover letter? 
Aim to keep your marketing management cover letter to one page in length. It should concisely represent your top skills like web content management and market research and how they relate to achieving each company's goals, like expanding its reach to more digital platforms. 
What if I can't find a specific person's name to address? 
This is similar to obstacles you may encounter when designing personalized email campaigns using customer names. Just like you may not have every customer's information available, some companies may not list a specific hiring manager. In that case, simply leading with "Dear [name of company] hiring team" will work well too. 
How do I choose the right tone for my cover letter? 
Try to match the company's tone in the job description while writing your cover letter to show how you fit in with the company culture. It's the same as how you would design your social media copy in the tone of your target audience to show how your product fits in with their lifestyle.