Creating an outstanding client experience that drives sales is where you thrive. Contracts are negotiated, strategies are developed, and customer relations are managed effectively with you on board.
Have you optimized your account manager cover letter to supplement your account manager resume and relate well with specific company needs?
Client service is essential for any company to maintain long-term profitability, so hiring managers will review cover letters closely in the hiring process. Allow us to help with our research-driven account manager cover letter examples to help you succeed in 2023.
---
Account Manager Cover Letter Example
USE THIS TEMPLATE
Why this cover letter works
By the end of your account manager cover letter, it should be clear that you can sustain sales and manage complex customer relations. In the same vein, never underestimate the power of metrics when detailing your wins in your previous roles.

Soup up the vibe by connecting the hiring company's mission and culture with your passion and abilities.
---
Sales Account Manager Cover Letter Example
USE THIS TEMPLATE
Why this cover letter works
Ignite your sales account manager cover letter by demonstrating your prowess in executing sales, generating new business, and managing key accounts. Here, spotlight the outcomes and impacts influenced by relevant skills such as analysis, negotiation, problem-solving, and communication.

Let your enthusiasm, energy, and confidence shine through, and explain why you're the unbeatable fit for the company and its culture.
---
Key Account Manager Cover Letter Example
USE THIS TEMPLATE
Why this cover letter works
Begin your key account manager cover letter by appreciating your potential employer's mission and achievements. Better yet, emphasize your commitment to further their success.

But more importantly, break down your professional experience with specific examples of strengths and wins. That includes identifying new business opportunities, reducing costs, and monitoring and spurring growth in specific companies.
Related cover letter examples
---
Relate to Each Company's Needs in Your Account Manager Cover Letter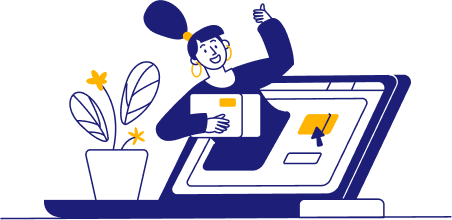 When working with clients, you probably tailor your sales pitches and profit maximization strategies to their specific needs to convert more deals. You should do the same with your cover letter.
While writing your cover letter, focus on each company's specific requirements mentioned in the job description. Will you be responsible for providing clients with quarterly performance metrics? Then, your ability to analyze data in HubSpot may be essential to include.

Grab attention with the greeting and intro of your account manager cover letter
Structure the intro and greeting of your account management cover letter similarly to how you'd open a proposal to a prospective client. You should relate to specific needs like negotiations and data analysis while showing how those skills will fit the company's mission.
It's also best practice to address a specific person, just like you'd want to address clients by name to make your interactions personable. Review the company website or the job description to see if you can find the name of a hiring manager you can address.
What you don't want to do is write something too generic where it could be written to any company looking for an account manager, like the opener below.
This needs more details!
Hello,
I saw your account manager job listing and thought right away that I would be the best fit for this opportunity. I have a few years of experience that I would be eager to apply to help you achieve your goals.
Instead, go for an opener like the one below that shows how the candidate is a great fit to help TruGreen achieve its sales goals using specific metrics from experience.
A great opener with specific experiences!
Dear Mr. Mitchell,
Propelled by a seven-year trajectory of escalating success in the sales landscape, culminating in a noteworthy 23% surge in revenue at my previous engagements, I am eagerly putting forth my application for the sales account manager position at TruGreen.

Use the body of your account manager cover letter to sell your experience
You know the business landscape revolves around metrics and results achieved to close deals and show clients why you're the right solution for their needs. Your cover letter will also require the same types of details.
The body of your account management cover letter should showcase a brief overview of what you've achieved in your career that directly relates to the specific needs of each company you're applying to.
For instance, if the job description mentions improving the client experience, you could explain how you implemented a new client correspondence system with Zendesk to help solve 94% of customer problems within 24 hours, leading to 98% positive satisfaction scores.
A thorough body paragraph with relevant data!
Through precise forecasting, consistent follow-ups, and tactical pitching strategies, I shortened the sales cycle by 44 days, fostering a 6.4% boost in total sales at AutoZone. This was possible through my innovative approach that dived deep into sales trends, reinforcing our sales strategies.

Secure the interview with a strong closing and sign off for your account manager cover letter
When pitching to prospective clients, you know you need strong closing remarks about how your expertise benefitted them, which in turn helped close the sale. The same is true if you want your cover letter to land you an interview for your ideal account management position.
Ideally, your closing should relate to the company mission and how your skills fit their needs. For instance, how you'll use a consultative selling approach to connect with client needs and achieve company sales goals.
Also, a light call to action at the end, like "I look forward to discussing the position further," is a good idea to show your interest, just like it helps boost conversions on sales pitches.
The closer below is a good start, but it lacks specifics based on what the company is looking for in account managers.
Doesn't connect with specific company needs!
I believe my 13 years of experience make me an ideal fit to help you achieve your goals. Thank you for your consideration. I look forward to discussing this account manager position in more detail with you soon.
Sincerely,
Joe Douglas
Instead, aim for a closer like the one below that explains exactly how the applicant's sales growth acumen and customer relations experience fit in with TruGreen's desire to create a great customer experience.
A highly specific closer that inspires action!
TruGreen's commitment to superior lawn care services and strong customer relationships echoes my ethos and experience. I am excited to bring my sales growth acumen and strong client relationships to your team. Thank you for considering my application. I look forward to discussing how my skills can contribute to the continued success of TruGreen.
Sincerely,
Jamal Al-Faisal
What if I don't know who to address? 
Making who you address as specific as possible is important to show personability, which is a good sign you will relate well with clients. If you've analyzed the job description, company website, and social media like LinkedIn and can't find a hiring manager's name, you can simply lead with "Dear [company name] hiring manager."
What's the appropriate tone for account manager cover letters?
When working with clients, you probably try to match their tone in correspondence to ensure your message relates well with them. Do the same with your cover letter and match the tone to the job description. For instance, a company with a professional and knowledgeable style would appreciate a more formal cover letter emphasizing data about your work experiences, like how you boosted sales revenue or conversions.
What if I haven't worked as an account manager before?
Any work experience related to sales or customer relationship management would show you can succeed as an account manager without direct experience in the role. You could also emphasize knowledge gained through education in degrees like business management or marketing.