You thrive when leading a company's promotional teams. Sales strategies are developed, quotas are met, and markets are effectively analyzed when you're leading the way.
Have you analyzed today's job market to ensure your sales manager resume and accompanying cover letter will be successful?
You don't need to be an expert at branded promotions and selling your abilities in a cover letter. We'll assist you with our sales manager cover letter examples that can be an easy template for success.
---
Sales Manager Cover Letter Example
USE THIS TEMPLATE
Why this cover letter works
You're coming from a point of advantage if you're applying for a position you've held before. That doesn't mean you should let your guard down when trying to impress potential employers.

This sales manager cover letter has set a good pace for you by expertly combining tools, competencies, and quantifiable achievements to make a strong case. Notice how Zoho Analytics and Hive have been leveraged to highlight the candidate's past achievements.
---
Regional Sales Manager Cover Letter Example
USE THIS TEMPLATE
Why this cover letter works
Including your experience running a fresh juice business back in college is a thoughtful idea. It sets you on a path of early exposure to the bits and pieces of managing a business. But that enthusiasm would not be enough to help your regional sales manager cover letter receive serious consideration from employers.

A combination of achievements backed by actual numbers in revenue growth and market share expansion would give you a competitive edge.
---
Area Sales Manager Cover Letter Example
USE THIS TEMPLATE
Why this cover letter works
Any area sales manager cover letter without solid experience across challenging roles will not win your dream job. Therefore, you need to show how, in your previous job, you achieved success in sales management in high-pressure industries.

For example, leveraging Zendesk sales forecasting to boost accuracy in data-backed decision-making would add weight to your chances of getting hired in a competitive company.
Related cover letter examples
---
Strategies to Write a Top-Notch Sales Manager Cover Letter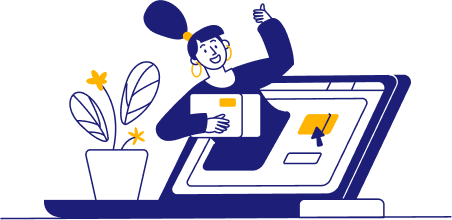 When preparing a cold calling campaign for your sales team to execute, you'd probably do some market research to ensure you're targeting critical customer pain points.
Try to take a similar approach to your sales management cover letter. You'll want to review each company's job description to identify their needs so you can show them how your positioning and brand awareness strategies will help.

Grab the hiring manager's attention with the greeting and intro
What's the best way to grab someone's attention with an ad? Give them something they can relate to right away. You should do the same with your sales management cover letter.
Start things off by greeting a specific hiring manager if you can find their name in the job description or on the company's website. It shows some personability right away that you took the time to customize it to them, just like how including a customer's name on a newsletter can get them to keep reading to learn more.
Then, grab their attention by relating to the company's mission and how your skills fit in within the opening paragraph. For instance, if you were applying to an airline, you could explain how you appreciate their mission of creating a more relaxing flying experience and how you want to use your brand positioning strategies to help them stand out in the market.
Review the opener below to see how the applicant gets off to a good start but falls short when they don't relate to any specifics about the company or sales management position.
Falling short with this one!
Hello Mr. Sanchez,
I was eager to see the sales manager job you had available. I think this would be a great company to work for, and I would be excited to use my five years of sales experience to help you achieve your goals.
The opener below does a much better job of explaining how the applicant wants to use their skills to help Boston Scientific achieve its sales growth objectives.
A great opener relating to company goals!
Dear Mr. Martinez,
As a sales professional with extensive experience in the medical devices industry, I have consistently delivered strong results through diligent territory management and data-driven decision-making. I am looking to bring my rich experience in sales growth through strategic planning and market expansion to Boston Scientific as your area sales manager.

How to write an impactful sales manager cover letter body
You know that once you have a customer's attention, you haven't landed the sale yet. The same is true with your cover letter. You'll need to add more information to give yourself the best chance of landing an interview.
The sales field revolves around metrics like conversion rates, leads generated, and impressions. You should include numbers like these while giving examples of your achievements in past sales positions.
It can also be helpful to showcase how a company had a problem and you resolved it. For instance, you could explain how the company was getting leads but not converting them, so you revamped their lead nurturing strategy to help them boost end-of-funnel conversions by 59%.
An excellent body paragraph showcasing sales solutions!
I successfully identified emerging markets and untapped segments, leading to a 13% expansion in market share in my current role at Cool Beverages. My strategic approach to segmenting markets has not only maximized sales potential but also enhanced customer satisfaction through personalized solutions.

Solidify your abilities in the closing of your sales manager cover letter
When performing cold calls, you probably ensure you recap your message at the end to connect one last time about why the company is the best fit for a prospective customer's needs. Do the same at the end of your cover letter by relating back to the company's mission and how your professional skills, like lead gen and sales page design, fit their needs.
It's also a good idea to thank the hiring manager for their time and end with a light CTA, such as "I look forward to hearing from you soon," just like you'd do at the end of your sales pitch.
The example below comes off a bit too generic since the applicant doesn't relate back to any of their specific sales management skills or the company's mission.
Missing the mark on this closer!
Thank you for reviewing my application. I look forward to the possibility of bringing my sales management skills to your team.
Sincerely,
Jessabelle Taylor
Take a look at the opener below that does a much better job of recapping how the applicant's sales data analysis and forecasting skills fit in with Boston Scientific's needs.
A great closer recapping key sales skills!
I would welcome the opportunity to further discuss how my experience and skills in sales data analysis and forecasting can help Boston Scientific continue to thrive and lead in the medical device industry. Thank you for considering my application.
Sincerely,
Giovanni Lombardi
Is using a cover letter template a good idea? 
A template will help you achieve the appropriate structure for your sales management cover letter, just like planning the sales process to convert more cold calls. Just remember that you still need to customize the details to the needs of each sales management position you apply to. 
Can my cover letter be longer than one page? 
You should avoid going over one page with your cover letter. Keep it concise and relevant to key skills the company is looking for, like team leadership or market analysis. 
Can I use bullet points to break up information? 
Unlike your resume, your sales management cover letter shouldn't use bullet points. Instead, break it up into well-defined paragraphs. For instance, you could relate to the company's mission in the intro, show key lead gen and prospecting achievements in your body paragraphs, and then recap everything in the closing paragraph.