When customers are trying to make a decision, you help move the needle to get them to choose your company over the competitor. You manage customer relations, lead outreach, and conversion optimization strategies to ensure company sales goals become a reality.
Now, it's time to help you achieve your career goals by optimizing your cover letter.
As a sales pro, you know that presentation is key, but you may struggle to achieve the right balance of job skills and work experience in your cover letter. We're here to help with our sales representative cover letter examples that will provide you with a template for success.
---
Sales Representative Cover Letter Example
USE THIS TEMPLATE
Why this cover letter works
Picture a sales representative cover letter as a compelling sales pitch. Notice how Amara begins by twinning her passion and skillset with Nielsen's vision?

Detail your professional experiences, citing quantified successes such as sales growth, overstock reduction, and generated leads. And along with showcasing proficiency with industry tools like Power BI, conclude with genuine eagerness to work with the company.
---
Sales Development Representative Cover Letter Example
USE THIS TEMPLATE
Why this cover letter works
As for this role, the recruiter hopes to find someone proficient in unlocking new business opportunities for companies. Emulate how this sales development representative cover letter addresses the hiring company's needs at the outset.

From there, paint a clear picture of sales triumphs, from amplifying pipeline conversion rates to securing new appointments. Equally, demonstrate familiarity with industry platforms like Zendesk, Zoho, and Tableau.
---
Medical Sales Representative Cover Letter Example
USE THIS TEMPLATE
Why this cover letter works
Ingrid immediately establishes a connection by tying her sales prowess and passion with the potential employer's commitments, then unfolding a series of quantified accomplishments in healthcare companies (cue 22% in annual revenue at Biotech SAS and 28% sales growth in ACE Medical).

Restating your interest in the role and welcoming further conversation is a welcome way to conclude your medical sales representative cover letter.
Related cover letter examples
---
How to Write a Sales Representative Cover Letter That Stands Out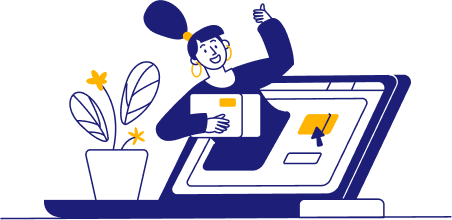 When strategizing your sales pitch, you know you need to find that "it factor" that makes your product or service stand out to the consumer. You'll want to take a similar strategic approach with your cover letter.
In a selling situation, showing how your product solves customer pain points often puts you over the top. You can the same with your cover letter by reviewing the job description and outlining how your strategic selling strategies will fit perfectly with the company's mission.

Optimize your sales representative cover letter's greeting and intro
A great way to open is by addressing a specific hiring manager by name. You can often find a contact person in the job description or on the company's website. This will work wonders, just like learning a customer's name helps personalize your interaction.
Once you get into the opening paragraph, you can hook attention further by relating to the company's mission and key skills they're seeking in the sales rep position. For instance, you could explain how your consultative selling approach will help the company achieve its objective of boosting sales volume while providing an extraordinary customer experience.
Avoid being too generic, like the example below that doesn't provide enough specific details about what the company is looking for in sales rep applicants.
Yikes, overly generic!
Hello Mr. Richardson,
I saw your job listing for a sales representative, and I thought my skills would be the perfect fit for your needs. This sounds like a great company, so I would be thrilled to join your impressive sales team.
Instead, try to write an opener like the one below that presents specific job skills like prospecting, sales analytics, and cold calling that Pan-American Life Insurance Group is seeking in the position.
An excellent opener relating to key skills!
Dear Mr. Williams,
As Pan-American Life Insurance Group seeks a resourceful and diligent individual for the sales development representative position, I am eager to work collaboratively with your team, exhibiting unwavering commitment to your vision. My affinity for sales prospecting, sales analytics, and cold calling, combined with my understanding of the insurance industry, make me an ideal candidate to drive revenue and customer satisfaction in this role.

Show your sales abilities in the body of your cover letter
You've written an exceptional opener, but there's still more work that needs to be done to show companies you're the sales pro they need. It's just like providing customers with the right metrics to show that your product is the reliable solution they're looking for.
Speaking of metrics, the sales field uses plenty that you should include within examples of past work experience you list in this section. For instance, you could talk about how you implemented a new lead nurturing strategy that boosted end-of-funnel conversions by 42%.
If you don't have a ton of sales-related experience, you could also include any experiences utilizing transferable skills like customer service or any knowledge you've picked up through relevant education like a marketing degree.
A detailed body paragraph showing sales achievements!
While serving Accusoft, my tactical prowess in prospecting and lead nurturing amplified our customer spectrum, unveiling 62 promising leads via Zoho and HubSpot. This proactive approach sparked a robust 43% quarter-over-quarter sales increment.

Write a top-performing closer for your sales representative cover letter
Once you get into the closing paragraph, it's time to round out the information you've covered by relating back to the company's mission and the skills you emphasized. It's the same as rephrasing details you covered in a sales presentation to ensure customers remember what stood out.
You should also thank the hiring manager for their time and end with a call to action, just like you would in every sales pitch. However, remember to keep the CTA light in cover letters, such as "I look forward to discussing this position with you further."
The closer below misses the mark on many aspects since it doesn't relate to any essential elements of the sales rep position.
Lacking information in this one!
I believe my experience and education make me a great fit to be your next sales representative. I look forward to discussing this position in more detail with you soon.
Thank you,
Jasmine Davis
Instead, write a closer like the one below that relates back to Johnson & Johnson's mission while citing key skills like competitor analysis that they're seeking in the position.
A well-rounded closer based on company needs!
My passion for delivering quality healthcare solutions aligns well with Johnson & Johnson's commitment to profoundly change the trajectory of health for humanity. I am excited about applying my skills in healthcare industry regulations, competitor analysis, and pharmacology to contribute to your esteemed company. Discussing further how I could add value to your team is an opportunity I warmly welcome. Thank you for your time and consideration.
Thank you,
Ingrid Nilsson
What if I can't find the name of someone to address? 
If you can't find a sales hiring manager's name, simply leading with "Dear [name of company] hiring team" still works well. Just ensure the rest of your cover letter is highly specific to the company's mission and skills they're seeking, like lead gen or cold calling. 
What's the best length for sales rep cover letters? 
As with your sales representative resume, one page will be the optimal length. You want to keep it concise and relevant to the company's primary needs, like consultative selling or product presentations, to ensure you catch the hiring manager's attention. 
Does my cover letter need to be uniquely written each time? 
You can keep a similar structure for each sales rep cover letter you write, but the details should be uniquely written to each company's mission or needs. It'll help you optimize for success when one company focuses on cold calling, whereas another emphasizes event marketing.