You're a customer-focused sales pro. Displays are organized, customer questions are answered, and product demos are performed effectively with you on the sales floor.
Now, it's time to prepare your sales associate cover letter to accompany your stellar sales associate resume and stand out in the hiring process.
With so many needs that companies may have when hiring sales associates, from merchandising to customer service, it can feel difficult to know what's most important to emphasize. Our sales associate cover letter examples will provide an easy template so you can structure yours successfully.
---
Sales Associate Cover Letter Example
USE THIS TEMPLATE
Why this cover letter works
Your sales associate cover letter should be results-oriented. Fortify achievements of your previous sales positions with specific numbers and percentages to prove your value. An example could be increasing re-engagement rates by 14%.

But why stop there when you could amplify your piece's impact by underscoring your familiarity with industry-relevant software like Tableau?
---
Sales Associate No Experience Cover Letter Example
USE THIS TEMPLATE
Why this cover letter works
Even without direct experience in the role, narrating how you applied a transferable skill in a previous role or a personal experience could be your secret weapon for an impactful sales associate no experience cover letter.

See how Emilia mastered inventory management during her time at their family business. Also, share how you plan to learn and grow in this role.
---
T-Mobile Sales Associate Cover Letter Example
USE THIS TEMPLATE
Why this cover letter works
What's your aim for this role? Use a line in the introductory paragraph of your T-Mobile sales associate cover letter to summarize your objective for the role.

It's about showcasing your career aspirations and values, reminiscent of a film trailer geared to spark interest.
Related cover letter examples
---
How to Write a Sales Associate Cover Letter That Stands Out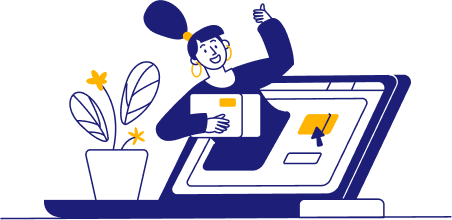 When you're on the sales floor helping customers, you'd want to get to know each customer's needs so you can tailor your sales approach to provide the right service. To write an effective sales associate cover letter, you'd want to take a similar tailored approach to show how you can help with each company's needs.
The best place to start will be the job description. It'll give you many insights into the company's mission and some key skills they're seeking, like inventory management or cross-selling.

Get off to a great start with the greeting and intro of your sales associate cover letter
If you were assisting a customer to pick the right product for their needs, you'd want to provide a personal touch, like learning their name and relating to some of their key pain points. You can start the greeting and intro of your cover letter off in the same way.
To start, try to see if you can find the hiring manager's name if it's listed in the job description or on the company's website so you can use it in the greeting. However, if you can't, using "Dear [name of company] hiring team" works well too.
Once you get into the opening paragraph, you'll want to rephrase the company's mission and how your top job skills fit in to help achieve it. For instance, you could explain how you'll use your customer service and product presentation skills to create a comfortable and informed environment for a computer store's customers.
The opener below gets off to a good start but falls short when the applicant doesn't get into enough detail about their specific sales skills or the company's mission.
Could use more details!
Dear Ms. Hendrickson,
I was excited to see the sales associate position your company has available. This looks like a great company to work for, and I believe I'd be a great fit for your sales team.
An opener like the one below that explains how the applicant will use their knowledge of customer service strategies and mobile operating systems to help T-Mobile achieve their goals will work much better to make a great first impression.
An impactful opener showcasing key skills!
Dear Mr. Jackson,
As T-Mobile plans to redefine the customer experience through its Signature Stores, I'm zealous to utilize my knowledge of mobile technologies and customer satisfaction strategies to revolutionize the sales associate role. My adept handling of mobile operating systems and accessories, complemented by a deep understanding of SIM card operations, would be perfect to lift your San Francisco, CA, team to the next level.

Provide more details about your skills in your sales associate cover letter's body
Once you get into the body of your cover letter, you can provide more details about the abilities you addressed in your opener.
For instance, you could explain how you used consultative selling to boost customer satisfaction while exceeding sales goals by 37%.
Your knowledge of sales-related metrics can also help you stand out in this section by explaining aspects like how you boosted conversions or improved ROI.
An excellent data-based body paragraph!
At Xactly, I honed my customer analytics skills by utilizing advanced CRM systems. I manipulated data to identify customer preferences, resulting in an increase in re-engagement rates by 14% and a boost in long-term customer loyalty by 9%.

Write an effective closer for your sales associate cover letter
When ending your sales associate cover letter, think of it similarly to how you try to reinforce a positive shopping experience for every customer as they leave the store. For instance, you may relate back to some key points you covered about a product, thank them for shopping at the store, and say you look forward to seeing them in the store again soon.
You can apply all those same points to your cover letter, such as relating back to your connection to the company's mission and how your consultative selling and customer relations skills fit in. Then, end by thanking the hiring manager for their time and use a light call to action.
The example below falls a bit short on those points since it lacks details about the company's mission and the applicant's sales skills.
Not connecting enough with this one!
Thank you for considering me for your sales associate role. I'd be pleased to hear from you to discuss your needs for the position further.
Sincerely,
Peter Mathews
The closer below does a much better job of relating to the applicant's hands-on customer engagement strategies that will help T-Mobile achieve its vision.
A closer tailored to the company's mission!
Excited to contribute to T-Mobile's strive to deliver an unparalleled in-store experience, I'd love to bring my hands-on skills and customer engagement strategies to your Signature Store. I look forward to discussing how I can blend my technical expertise with your robust vision to orchestrate a symphony of customer satisfaction. Thank you for considering my application.
Sincerely,
Luca Moretti
How long should my sales associate cover letter be?
One page is an optimal length for sales associate cover letters. You'll want to keep it to a short and relevant summary of job skills like cross-selling or customer service based on the company's mission.
Should I list all my skills?
Sales associates usually have many skills, so your cover letter would be too long if you included all of them. Instead, focus on three to five that align with the company's mission. For instance, if they need help boosting conversions, your top-notch closing techniques would be great to include.
Is using a cover letter template a good idea?
A cover letter template can be very helpful to achieve a successful structure and speed up the writing process. Just remember that you should customize the details to each company's needs. That way, whether they emphasize consultative selling or product demos, you'll be able to stand out.