You take care of all the little things that become big when the moment strikes, like phone calls, office supply inventory, follow-up emails, appointment calendars, and travel arrangements. Many background details go into a smooth, professional experience, and you field tons of them!
So, how do you write a cover letter to complement your virtual assistant resume and cover all those tasks, abilities, and your amazing growth potential?
Before you start fretting, check out our three virtual assistant cover letter examples that are bound to help. We've spent years helping people like you, so keep an eye out for handy tips, too!
---
Virtual Assistant Cover Letter Example
USE THIS TEMPLATE
Why this cover letter works
Got some virtual assistant proficiencies up your sleeve? It's time to bring those capabilities, including expertise in office tasks, digital marketing, and technological prowess, to light.

The more you align your skills with the job ad, the sparkier your virtual assistant cover letter becomes. But don't highlight these proficiencies casually. Weave them into compelling narratives of you overcoming challenges, spurring efficiency, and achieving positive results (cue increase in LinkedIn and Instagram followers)
---
Virtual Assistant No Experience Cover Letter Example
USE THIS TEMPLATE
Why this cover letter works
Accuracy is a godsend in data entry. While you have no dedicated data entry experience, setting forth how particular you are about details can significantly anchor a virtual assistant no experience cover letter tailored for a data entry role.

Talk about coursework, a school project, or even a hobby that reflects your eye for detail. An example would be how Theo applied his expertise in data verification to enhance data accuracy for his college's health club membership records.
---
Upwork Virtual Assistant Cover Letter Example
USE THIS TEMPLATE
Why this cover letter works
Demonstrating your familiarity with pertinent software can be likened to adding another splash of color to a palette. In this case, the palette is your skills. It demonstrates your technical competence, versatility, and resourcefulness, painting a picture of a candidate who's well-equipped and primed for success.

Notice how this Upwork virtual assistant cover letter spotlights adventures using Canva, Adobe Spark, Microsoft Outlook, and Content Management Systems, going further to include tangible results from the applications.
Related cover letter examples
---
How to Refine Your Virtual Assistant Cover Letter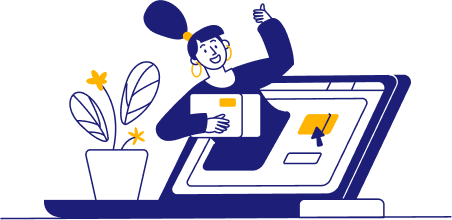 Virtual assistants like you work in a vast array of fields—you might be helping an executive in a medical clinic, or maybe you thrive while assisting leading social workers. Either way, your niche should be absolutely clear in your cover letter!
Re-read the job description for hints on what that particular job role centers around the most, and choose qualifying points based on what they need. It's usually helpful to keep a selection of body paragraphs and skills handy so you can switch them out for each job application.

Writing an appealing greeting and intro
"Dear Sir/Madam" nope! Talk about dated and generic. Instead, you will need a name for an effective cover letter greeting. Look at the job ad again, and research the company until you can find who you're writing to and address them by name.
After you write a formal greeting with a name, hook your reader with relevant qualifications. Make these traits unique and specifically express how you can take the virtual assistant role to a whole new level.
Connect with the company, too. Go back to some of those company web pages and comb the job description for indicators of current obstacles you can help overcome. Find a mission statement and align yourself with the organization's vision.
Basically, impress the reader with a fast overview of your current (excellent!) fit for the job and leave them wanting to read more!
Don't write something incomplete, vague, and informal, like this opener that's downright painful to read:
Oof!
I'm so good at calendars you wouldn't believe it, and I'm gonna make sure your company does great. I'm an awesome virtual assistant:
Instead, stay formal and follow this opener's example. Make the reader feel interested in more about how your personal abilities will change the company for the better.
This one's way better!
Dear Mr. Lopez:
With a growing interest in the digital freelance ecosystem and an undeniable knack for administrative support, I'm enthusiastically seeking to catapult my career as a virtual assistant with Upwork. Leveraging my strengths in Microsoft Outlook, word processing, basic graphic design, and more, I'm ready to enhance your operations by making a strong, positive impact within your work environment.

Writing top-tier body paragraphs
As a virtual assistant, you pride yourself on the ability to document and convey essential information quickly. You'll want to do the same in your cover letter's body paragraphs. Use each paragraph to highlight one major accomplishment and how it will benefit your next employer.
Each success story you share should highlight your technical abilities as well as your interpersonal prowess and ability to anticipate someone's needs. It's essential to relate these paragraphs to each job description for peak relevance and desirability.
Don't detail your work experiences arranging seasonal displays. You're applying for a virtual role, and it probably revolves more around arranging appointment calendars! Mention digital tools you use to get the job done and pull in soft skills that exemplify your efficiency.
Metrics are another critical component of your cover letter. Use quantifiable data like personal ratings, satisfaction percentages, and budget savings to show that you can make a significant impact within your role.
Now here's a good body paragraph:
A fundraising event I organized for Our Next Generation, a local non-profit, familiarized me with text encoding. I was tasked with managing digital campaign data and ensuring undistorted transmission of information across various communication channels. Thorough data handling facilitated a 23% increase in campaign effectiveness and brought in an impressive 18% more donations than previous campaigns.

Closing and signing off your lovely cover letter
Nice! Now that you've gotten all your data in order within those body paragraphs, it's time to wrap everything up with finesse. You'll want to summarize once more why you want the job and why you're qualified for it.
Ask yourself again: What skills and impactful experiences make me a great virtual assistant? How do those qualifications stand to benefit my potential employer?
And don't forget to invite further communication with a solid call to action! You want the opportunity to discuss your abilities and personal connection to the company in greater depth.
Last of all, make sure you sign off professionally and politely. Thank the reader for their time. Your thank-you can go in your final paragraph or serve as your signoff. If you choose to use a different signoff, stay professional and use your real, full name.
Just . . . don't do this and write a weak closer with no examples of connection, skills, or gratitude. And don't sign with a nickname:
Sheesh.
There you go. As you can see I'd be great at your company here and I wouldn't miss any appointments. Let me know when I can start so I can let my old boss know.
Stay cool,
Bobby
Instead, check out how effective it is to professionally present one's skills and personal traits as being pre-aligned with company values:
Talk about an effective closer!
With Aurora Health Care, I visualize my role as a critical part of the healthcare and sustainability mission. I'm eager to utilize my data entry skills to support your administrative teams, collaborate to streamline data-related operations, and contribute towards improving healthcare services. Thank you for your time, and I look forward to discussing further how my background could add value to your dynamic team.
Sincerely,
Theo Christopoulos
How long can I make my cover letter?
Just keep it short and sweet at one page! Your reader probably doesn't have much time, and you want to hook them quickly. If they see a two-page cover letter, it's more likely to wind up in the discard pile instead of the "Awesome new virtual assistant" pile.
How do I find my reader's name?!
We know this part can sometimes be tricky, but you can make tons of progress by checking back through the details of the job description and any "About" or "Our Team" pages on the company site. If you're still coming up empty-handed, try stuff like professional Facebook pages and LinkedIn accounts.
Do I need to include the address within the letter?
Some people still do this, but it's become largely unnecessary. As you know from your virtual assistant experience, most information is exchanged digitally these days! Even if you're going with snail mail, including the usual address information on the envelope is enough, and you don't need to repeat it on the letter itself.