Typically self-employed and working from an office at home, you provide all kinds of administrative help in the business world: You manage everything from taking phone calls and scheduling things on the calendar to managing emails and booking flights.
But how do you arrange information points on your resume as efficiently as you book appointments on your clients' calendars?
Don't sweat it! We've spent years helping people in your profession, and we've put together three virtual assistant resume examples along with some handy resume tips for you to try out.
---
Virtual Assistant Resume
Why this resume works
Virtual assistance can only achieve its purpose if there's a notable improvement in processes and proven support across a multi-team platform. Your numbers in solving customer problems and increasing the team's overall performance will give you a competitive edge.

Therefore, your virtual assistant resume should emphasize your role in improving new product adoption rates and supporting customers through effective communication and problem resolution.
---
Virtual Assistant No Experience Resume
Why this resume works
Your receptionist role is the perfect stepping stone you need to transition your career to a virtual supporting role. All you require is packaging your achievements in measurable metrics and recruiters will automatically pick you.

For example, highlight your role in scheduling top-level meetings and training new members to learn fast and improve productivity in your virtual assistant no experience resume.
---
Amazon Virtual Assistant Resume
Why this resume works
You already have a virtual assisting experience in your working history. All you have to do is to amplify your achievements by accompanying metrics to underscore your impact on overall performance.

Let your Amazon virtual assistant resume show your contribution to boosting customer satisfaction and your role in turning customers into return clients for sustained business growth.
Related resume examples
---
Tailor Your Virtual Assistant Resume to Each Job Description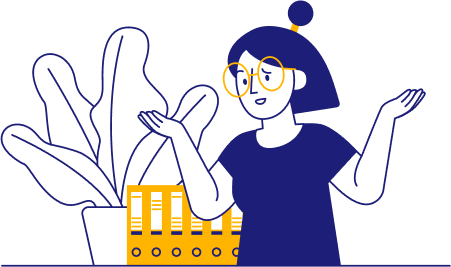 When you list your skills on your virtual assistant resume, you'll want to revisit the original job ad and use it as your roadmap. Look for any specific skills worked into the requirements or qualifications lists and mirror them back.
Software is especially useful here. If you find programs like "Buffer," "Trello," or "Salesforce" that you're able to use, list them under your skills section! Your primary goal (with both hard and soft skills) should be to find whichever of your skills lines up with what the job description seeks.
As a virtual assistant, you'll want to include a balance of soft and hard skills that demonstrates your ability to use technical tools to help your clients out. Stay predominantly technical, but mention that friendly attitude and ability to ask proactive questions!
Need some ideas?
15 best virtual assistant resume skills
Trello
Google Calendar
MS Excel
Google Analytics
Skill Five
Salesforce
Zoho Inventory
Buffer
WordPress
Negotiation
Active Listening
Magento
Time Management
Self-Motivation
Data Processing

Your virtual assistant work experience bullet points
Now that you've established your foundational skills as a virtual assistant, it's time to provide examples of how you've used them. And don't just take points from the listing's job duties and spit them back on your resume!
Come up with creative examples of past achievements to use as bullet points that reinforce your credibility. Use active verbs like "led," "created," and "initiated" to demonstrate enthusiasm for your upcoming virtual assistant role.
And make sure you substantiate your accomplishments with metrics! Recruiters want quantifiable bits of data that verify your claims, like these:
Client satisfaction percentages
Dollar savings and cost reductions
Improved profits and ROI
Manual labor hours reduced
See what we mean?
Automated email response to frequent user queries on Gmail, improving problem resolution rate by 13%
Attained CSAT of 96% from post-interaction surveys emphasizing excelling customer service and supports
Tracked and supported executive schedules on Asana, leading to improved task completion and overall productivity by 13%
Led proactive WordPress site troubleshooting techniques, leading to a 37% reduction in escalations to the supervisor level
Managed office supply inventory using QuickBooks and renegotiated vendor prices, leading to a 31% reduction in office recurrent expenses
9 active verbs to start your virtual assistant work experience bullet points
Automated
Developed
Executed
Supported
Tracked
Resolved
Led
Managed
Attained
3 Tips for Writing a Virtual Assistant Resume With Limited Experience
Find experience that translates

If you have limited experience, you can always look to past job roles (even if they aren't relevant) for skills and experiences that also apply to your current role. For example, a former retail sales associate can use their de-escalation skills to resolve scheduling or pricing issues as a virtual assistant.

Consider a resume objective

A career objective can be the perfect way for you to introduce yourself and your qualifying traits to recruiters! Give a brief overview of what makes you an excellent virtual assistant—just don't repeat anything from the rest of your resume.

Include other credentials

Alongside your degree, include any other qualifying accomplishments, internships, academic awards, or volunteer initiatives that reinforce your efficiency, self-motivation, and multitasking abilities.
3 Tips for Writing a Virtual Assistant Resume With Some Experience
Get to the action!

When you already have some experience, you can afford to focus more on your accomplishments. Lean your resume more heavily toward your experience section, even if your education and other credentials shine bright in their own column.

Get choosy with your job history

Since you have some experience to spare, focus on whichever jobs are most relevant to the role you're applying to now. You don't have to include everything. Focus on quality over quantity when it comes to validating experiences as a virtual assistant.

Use reverse-chronological order

This is, by far, the most effective layout for your virtual assistant resume! You want to really show that you've grown and improved throughout your career, so make each experience point increasingly complex as you get more recent.
How do I customize my resume?
Revisit the job description and look for phrases that you can mirror back in your phrasing and skill choices. If you're applying for a job listing that focuses on customer experience and efficiency, use experience and skill points that match.
What kind of template should I use?
Each person's biggest selling points are different, so pick whichever resume template makes your individual set of qualifications shine bright! If your experiences really steal the show, let them take center stage. If your skills and certs are incredible, show them off in their own column.
Should I focus on potential or past growth?
This one depends on how far you've come in virtual assistance. How much experience do you already have? If you have plenty, focusing on past growth shows established value. If you're newer to the role, emphasizing qualifications and potential may be better.