Safe electrical assembly and repair are where you shine. Wiring is installed, circuit breakers are maintained, and troubleshooting is accurately performed when you're on the job.
Is your cover letter optimized to help your electrical skills stand out in the hiring process?
When safety and compliance with building codes are essential in your position, hiring managers will want to see the right abilities presented in cover letters. You can use our electrician cover letter examples to complement your electrician resume and optimize for success.
---
Electrician Cover Letter Example
USE THIS TEMPLATE
Why this cover letter works
Emulate how Arjun begins this electrician cover letter with a passion for what he can do. Go further to show some knowledge of the hiring company.

Regarding competence, narrate concrete examples of your relevant experiences, focusing on proficiency like circuit design and testing and electrical installations. Ensure to back up the accomplishments with numbers.
---
Apprenticeship Electrician Cover Letter Example
USE THIS TEMPLATE
Why this cover letter works
Tailoring the beginning of your apprenticeship electrician cover letter to the hiring company's needs and including a field-relevant statistic is a commendable way to strike a chord with the recruiter.

Besides, include an overview of your professional experiences and relevant qualifications, weaving in notable achievements. Conclude by restating your interest in the role and inviting further conversation.
---
Electrician Helper Cover Letter Example
USE THIS TEMPLATE
Why this cover letter works
As with this piece, aligning personal goals with the hiring company's culture and mentioning its family-operated dynamic is a great way to show you've done your homework, fortifying your enthusiasm for the position.

Along with highlighting previous applications of relevant skills and quantified wins, make sure your electrician helper cover letter emphasizes why you are interested in the role.
Related cover letter examples
---
How to Write an Optimal Electrician Cover Letter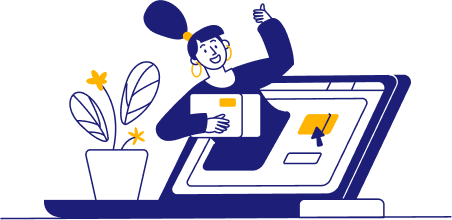 When diagnosing electrical issues, you know that every building's wiring is a bit different, and many solutions must be tailored to specific customer needs. Your cover letter needs to be written with those same principles in mind.
The first thing you should do is analyze the job description to identify each company's needs before writing. For instance, if a company needs help running conduit, you would know that you should emphasize your knowledge of MMC panels and breaker disconnects within your cover letter.

Create an impactful opening for your electrician cover letter
When you start working with a customer, you would want to learn their name right away and the electrical issues they need help with. That's precisely how you'll want to lead off in your cover letter.
Try to locate the name of a specific hiring manager in the job description or on the company website to include it in the greeting. If you can't find the name of a specific person, leading with "Dear [name of company] hiring team" will work well too. Just ensure the rest of your letter is tailored to their specific electrical repair or power systems needs to ensure you stand out.
Once you get into the opening paragraph, you should relate to the company's mission and how your skills fit in. For instance, you could explain how you want to use your knowledge of preventative maintenance to help achieve their goal of safer buildings for residents.
The opener below gets off to a good start but could use some work to specify how the applicant's electrical skills fit in with the company's needs.
Lacking impact with this one!
Dear Rodgers Electric hiring team,
I was excited to see the electrician job you have available. I have six years of experience and know I'll be the right fit for your needs.
Instead, aim for an opener like the one below that clearly shows the applicant's passion for Dillard Electric's dedication to high-quality workmanship.
A high-quality opener leading with company goals!
Dear Ms. Moore,
Motivated by Dillard Electric's dedication to delivering high-quality workmanship and maintaining superior standards, I'm excited to bring my knowledge and expertise to contribute as your electrician helper. Joining a reputable, family-owned business that's flourished since 1984 under the guidance of John, Julie, Dan, and Dave Dillard aligns with my passion for fostering professionalism and excellence in the electrical industry.

Emphasize your electrical abilities in your cover letter's body
When a building is experiencing a circuit overload, you'll need to take action to get the problem solved quickly. Your cover letter body should share your knowledge and experiences that'll emphasize how you can do just that.
One of the best ways to optimize is with metrics. For instance, you could explain how you helped boost building safety codes or improved mean time to repair.
If you don't have much work experience, you can also include information about skills you gained while obtaining an electrician certificate or during apprenticeships, such as basic wiring and safe equipment handling.
A great body paragraph with relevant electrical skills!
My time at San Joaquin Valley College allowed me to recognize the significance of safe practices when handling electrical equipment. I was privileged to participate in a rigorous safety training program that positively influenced my skill set, and there was a 22% reduction in safety incidents during the program.

Write an effective closer for your electrician cover letter
Before ending your cover letter, you should recap your key skills, like maintaining circuit breakers and power systems, to reinforce how you fit the company's needs.
It's also an excellent idea to say thank you for the hiring manager's time and use a light call to action, like "I'm eager to discuss this position with you further." It's the same as what you'd do when wrapping things up with a customer after performing repairs to boost customer retention rates.
Review the closer below and notice that the applicant falls short when they don't specify any of the skills that make them a great fit for the company's electrical team.
Could use more details!
I believe my skills and experience will make me a great fit for your electrical team. I look forward to the possibility of discussing this position with you further.
Thank you,
Steven Richards
Instead, aim for a closer like the one below that recaps the applicant's passion for Dillard Electric's renowned team for dedication and hard work and how it'll help them grow their electrical skills.
A highly impactful closer!
Being a part of Dillard Electric, a team renowned for its dedication and hard work, would further allow me to apply and enhance my knowledge as an electrician helper. As I am eager to contribute to your esteemed organization, I am excited to explore this opportunity further. I appreciate your consideration and am keen on discussing the mutual benefits in due course.
Thank you,
Alessio Ricci
What's the best tone for electrician cover letters?
When working with clients, you may notice that you adjust your tone to make your explanations about complex wiring issues more relatable to their needs. Aim to do the same in your cover letter. Review the job description's tone and try to match it as best as possible to show how you'll fit in with the electrical team's culture.
Does my cover letter need to be custom for each job?
You should customize the details of each cover letter for every job you apply to. It'll help you stand out when one company needs help with PLC programming and another needs assistance with equipment testing so you can detail how you fit in with each of their primary needs.
How long should my cover letter be?
Aim to keep your cover letter on a single page or around 300 to 500 words. It should provide a concise overview of your essential abilities, like maintaining electrical switches and transformers.