As a high school student, you're just about to take your first steps into the professional world. You've got passion, energy, and a go-getter attitude—all you need is a chance to prove how capable you are.
Whether you're angling for a class president position at your school or searching for a part-time job, a cover letter to accompany your impressive high school student resume can really help you express your dedication. However, writing your first job application can seem pretty intimidating.
Don't worry! That's why we're here. With our high school student cover letter examples and tips, you'll impress your target audience and reach for the stars.
---
High School Student Cover Letter Example
USE THIS TEMPLATE
Why this cover letter works
As a student council member, you'll be, from time to time, called upon to organize and manage events within and outside the school.

Therefore, it makes perfect sense for your high school student cover letter to emphasize your role in event planning and back it up with the attendance metrics to prove your mobilization competencies.
---
High School Student No Experience Cover Letter Example
USE THIS TEMPLATE
Why this cover letter works
Your high school student no experience cover letter must pay attention to any relevant skills you've picked along the way to be suitable for a barista role.

Your many experiments at home with multiple beverage flavors and food safety knowledge would be perfect examples of skills that you can highlight for your application to sail through.
---
Summer Job High School Student Cover Letter Example
USE THIS TEMPLATE
Why this cover letter works
Telling your story about how it feels every time your dad takes you to McDonald's for brunch is a great pacesetter to get hired. To add weight to your summer job high school student cover letter, emphasize your order-taking skills when you catered to a 350+ attendance community event.
Related cover letter examples
---
How to Prepare a Fantastic High School Student Cover Letter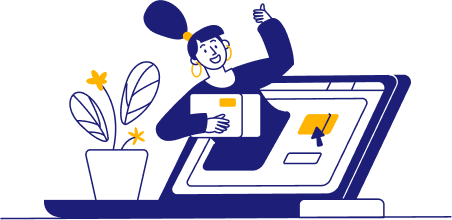 Whether you're still in school or just graduated, you already have a lot more marketable skills than you might think. Your cover letter is how you inform potential employers or the school faculty about them and make them shine.
The key is to focus on the job description and determine what it is that they want. For instance, if you're applying for a part-time job as a barista, emphasize skills that are key for that role, such as customer service or cash handling. You got this!

Write the perfect greeting and intro
Start by addressing the recipient by name. If you're announcing your candidacy for class president, find out the name of the student council advisor or faculty advisor and include it here. Applying for a job? Address the hiring manager or recruiter. If you absolutely can't, a "Dear Hiring Manager" will do.
Move on to expressing why this particular role is special to you. Perhaps you care about your school and want to improve it as a class treasurer or secretary, or you want to work in food service because of your past volunteering at a food bank.
Mention these things, alongside the company or school name, to show that you care about the position.
Here's what you should steer clear of—a generic opener that makes it clear that this role is just a means to an end.
Don't do this!
I'm applying for this job because I need to save money to buy a new car. I can work every other weekend.
The personal connection in this opener makes it clear that this person cares about the student body and has a deep commitment to the well-being of their fellow students, both of which are essential qualities for a class president.
Amazing!
I advocate for nurturing students to become leaders, and Woodrow Wilson High School is a fertile ground for such a realization. I am expressing my interest to become a class president in the upcoming student elections. My decision is backed by a strong vision for our school's role in fostering a positive and inclusive environment that will empower every student to reach their full potential.

Dive into why you're a great fit in the body paragraphs
Use these 2-3 paragraphs to connect your skill set to the job description and explain why you're a great fit. The exact contents depend on the role.
For instance, if you're applying to work at a pizza joint, emphasize the multitasking abilities that you've honed while organizing a class event. On the other hand, if you were ever a class treasurer, that's a great thing to mention if you're going to be handling cash—after all, you've already got experience in that.
A good way to make your past successes stand out is to add useful metrics. As an example, talk about how your efforts at promoting the school play resulted in over 30% higher attendance than the previous year.
If you don't have any metrics, that's okay—simply use this part of your cover letter to emphasize your strengths.
This is the way!
I am well-versed in creating delicious and visually appealing beverages. Whether it's crafting the perfect smoothie, juice, or specialty drink, I take great pride in ensuring that each creation is made with the utmost attention to detail and quality. I will also strictly follow food safety guidelines and take personal responsibility for adhering to proper hygiene and sanitation practices.

End on a good note with an impressive closing paragraph
To make a lasting impression, personalize your closing paragraph just as much as you did the rest of your cover letter.
If you're applying for a job, make sure to mention the company by name and express why you want to work there. You can also pick a couple of key skills that you're excited to bring to the role, such as your positive attitude and love for math, if you're applying to work at the cash register in a supermarket.
It's important to thank the recipient for their time and express that you're looking forward to the opportunity to discuss the role during an interview. Make sure to come off as respectful and emphasize how important this role is to you.
This is a poor example of a closing paragraph. The writer assumes that they will be hired due to the shortage of workers, but instead, they leave a poor impression on the potential employer.
Oh, no…
I know you are having trouble finding servers to hire so I hope you can get back to me quickly because I'm ready from next Monday.
Below is a much better approach that establishes a connection with that particular company. The writer comes off as humble and talks about how the job will be a learning opportunity.
Impressive!
I believe that working at Jamba Juice will provide me with valuable experiences and skills that will complement my educational journey and future career aspirations. I would be grateful for the opportunity to discuss how my skills and enthusiasm can benefit Jamba Juice in person. Thank you for considering my application.
What do I talk about if this is my first job?
Don't worry—everyone has to start somewhere. Discuss your skills and work experience from school, extracurriculars, and passion projects. For example, if you've previously volunteered during a charity event, include it to show that you know how to work in a team.
What kind of tone should I use in my cover letter?
It's important to keep things professional. If the job description is informal, you can allow yourself to be a little more casual. However, as a high school student, it's crucial to show that you're ready to work with people and avoid using colloquialisms. 
How to find the name of the hiring manager?
Start by digging through LinkedIn and the company website. You may also be able to find it in the job description or the email you're sending your application to. If all else fails, you can always call them and ask. Doing this will earn you a lot of brownie points as a high schooler in need of a job.