Working in construction, your role is pivotal in bringing structures to life. From laying foundations to framing and finishing, your daily tasks are nothing short of impressive.
You're skilled in operating heavy machinery, ensuring safety on-site, and coordinating with diverse teams. However, when it comes to writing a cover letter, you might find it to be a different sort of challenge.
We understand—it's far from constructing a building! But fear not, we're here to assist you in crafting job applications that get results. Explore our construction worker cover letter examples and tips to find your road to success.
---
Construction Cover Letter Example
USE THIS TEMPLATE
Why this cover letter works
Right off the bat, this construction cover letter screams passion. More importantly, showcase your expertise in technical areas like concrete mixing, masonry, and demolition and relevant software like DraftSight CAD.

Soft skills (like teamwork, problem-solving, and adaptability) and commitment to safety couldn't be over-emphasized for this role. Then, sign off by expressing your eagerness to add value to the hiring company.
---
Construction Manager Cover Letter Example
USE THIS TEMPLATE
Why this cover letter works
A few other aspects of a construction manager cover letter outweigh going deep into research to find some of the hiring company's celebrated projects and showcasing your shared values.

Narrate experiences relevant to the role, emphasizing leadership skills, quality control, devotion to safety standards and legal compliance, communication, change management, and BIM prowess. Use quantified wins as compelling proof of your success potential.
---
Construction Superintendent Cover Letter Example
USE THIS TEMPLATE
Why this cover letter works
Emulate how Freja starts strong by connecting her construction philosophy with the hiring company's ethos. Applicable skills include construction industry expertise, leadership, computer competence, lab law knowledge, and planning.

As with this construction superintendent cover letter, tangible achievements in different companies (cue a 17% reduction in project completion times) and familiarity with industry-specific software like BuildTools and Buildertrend also come in handy.
Related cover letter examples
---
How to Write a Winning Construction Cover Letter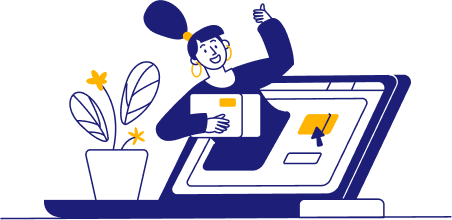 In the construction world, attention to detail is paramount, and that skill means you already have what it takes to write a standout cover letter. To prove your worth effectively, there's a crucial step you should never skip: tailoring your cover letter to the specific job description.
Reading that job listing inside out and integrating its key elements into your cover letter is an absolute necessity if you want to score interviews. For instance, if the listing emphasizes expertise in concrete pouring or framing, showcase your hands-on experience and proficiency in those areas. If it highlights the need for teamwork and communication on the construction site, share examples of your collaborative achievements.

Constructing a catchy greeting and intro
Starting your construction worker cover letter with a personalized greeting is crucial for making a positive first impression. Whenever you can, address the hiring manager by name.
You can find this kind of information by checking the company's website, LinkedIn profiles, or even making a polite phone call. If you can't find the name, it's best to go with a respectful alternative like "Dear Hiring Manager" or "Dear [Company] Team" instead.
Once you've nailed the greeting, it's time to craft a compelling opening paragraph. This is your chance to captivate the reader's attention and forge a connection with the company.
Begin by expressing your genuine enthusiasm for the construction position. Share what specifically attracts you to the company, whether it's groundbreaking projects, commitment to quality, or innovative construction techniques.
This example falls flat because it lacks enthusiasm, fails to establish a connection with the company, and doesn't highlight any relevant skills or qualities.
Boring!
I'm applying for a construction job I saw in your listing. I saw it on Facebook and I thought I would apply.
In contrast, this strong opening paragraph conveys the candidate's passion, alignment with the company, and why they're a standout candidate.
Compelling!
Webcor Builders' commitment to crafting monumental structures with cutting-edge construction methods and unwavering sustainability mirrors my construction philosophy. I hereby seek to serve as an integral bridge between your envisioned masterpiece and reality, armed with five diverse years of construction management and a penchant for leadership.

Assembling impressive body paragraphs
The body paragraphs in a construction worker cover letter are where you expand on the foundation you've laid in your opening. Here, you should delve into your career experiences and highlight your proudest accomplishments.
It's crucial that you discuss specific skills and achievements that directly relate to the job. This could include successfully managing construction projects, optimizing work site safety, or leading teams to meet tight deadlines.
To really grab the recruiter's attention, back up these accomplishments with quantifiable metrics. Share how many projects you've overseen, mention any safety records or certifications, and attach real numbers and percentages to your project efficiency improvements or reduced costs.
And don't forget to tailor! The key is to demonstrate that you're not just any construction worker—you're the perfect fit for this particular job.
This is how it's done!
While working at Clearview Construction, my diligent efforts in establishing robust safety protocols decreased workplace accidents by 29%. Implementing risk mitigation strategies, using tools such as Riskalyze, further minimized potential hazards while fostering a safety-conscious work culture.

Putting together the perfect ending
The closing paragraph of your construction worker cover letter serves as your final pitch to the employer. In other words, this is your last chance to leave a strong impression.
Connect your values and qualifications to the company's mission or culture. For example, if you're applying to a place known for sustainable building practices, express your dedication to environmentally responsible construction methods.
Reiterate why you're the perfect fit for the job, and highlight a specific skill or experience that directly addresses the company's needs. For instance, if it's looking for someone with expertise in green building techniques, emphasize your successful track record in sustainable construction projects.
Always thank the hiring manager for considering your application and sign off respectfully with a "Sincerely, [Your Name]."
Now, here's an example of a bad sign-off. This is a poor choice because it introduces a potential conflict before you've even secured the job.
Lost it!
I'm looking forward to working with you. Keep in mind that I cannot work Wednesdays and I definitely can't do weekends. Thanks!
Share why the following is a good example of a closing paragraph and signoff:
Yeah!
I am ready to provide Mortenson Construction with exceptional value. I look forward to discussing how my expertise can positively impact your future projects. Thank you for your consideration.
Do I need to list my address or the recipient's address on the cover letter?
In most cases, there's no need to include addresses on cover letters nowadays. Simply including your contact information at the top of the letter (email and phone number) is all you need. Don't forget to include the role you're applying for, such as "Construction Laborer."
How can I build a connection with the company?
Research the company's projects, culture, and values. Mention specific aspects that resonate with you. For instance, if there's a focus on sustainable construction, discuss your passion for eco-friendly building practices.
What should I write in my cover letter if I have no prior construction experience?
Emphasize relevant education, certifications, and transferable skills. If you have any related coursework or certifications, mention them in the opening paragraph to show your readiness for the job. Highlight skills like teamwork, attention to detail, or problem-solving that can be applied to construction work.