Buying or selling a home always marks a significant turning point in someone's life. You help clients make the right choices with detailed research of market conditions, property walkthroughs, and promotional efforts to generate sales quickly.
Have you done the research to write an effective real estate cover letter to accompany your exceptional real estate resume?
The real estate industry is competitive and results-driven, so showcasing the right skills and work experiences in your cover letter is crucial to success. We'll help make that process easier with our real estate cover letter examples that are proven to be effective in 2023.
---
Real Estate Agent Cover Letter Example
USE THIS TEMPLATE
Why this cover letter works
Aligning your inspirations with the hiring organization's vision and highlighting relevant licenses is an excellent way to solidify the resonance of your real estate agent cover letter.

Go further to solidify your candidacy with real, quantified impacts in previous roles. Think about property deal sealed, client satisfaction, and other related wins.
---
Real Estate Agent Assistant Cover Letter Example
USE THIS TEMPLATE
Why this cover letter works
Genuine interest in contributing to the company's growth, complemented by the fact you research its ethos, will put you ahead of less-enthusiastic competitors.

But again, your capacity to deliver desired results is under a microscopic view. This real estate agent assistant cover letter does an excellent job of including success metrics, such as a 37% increase in property value.
---
Commercial Real Estate Cover Letter Example
USE THIS TEMPLATE
Why this cover letter works
Your commercial real estate agent cover letter should match past experiences with the needs of the potential employer. Narrate how your proficiencies, like market evaluation and negotiations, fostered tangible results in your previous workplaces.

But it's not just about your professional prowess—conveying real passion also goes a long way. Use a few sentences to highlight how you intend to contribute.
Related cover letter examples
---
How to Present the Right Skills in Your Real Estate Cover Letter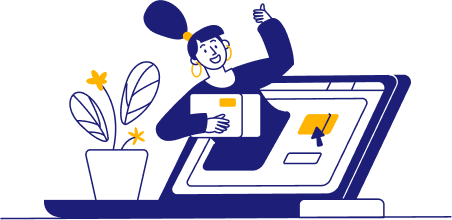 You know that presentation is key. When showing clients properties, you want to help them envision what their life will look like in each home. You should take a similar approach to your cover letter.
Start by reviewing each real estate organization's needs in the job description. Then, tailor your cover letter to the company's mission and skills they're looking for, like property evaluations and client relations that'll show how you'll fit in with their team culture.

Capture attention with your real estate cover letter's greeting and intro
When staging a home, the objective is to display it in a way that grabs someone's attention the moment they walk through the front door. You can also use strategies to capture attention immediately with your real estate cover letter.
The first step is finding a hiring manager to address your cover letter by reviewing the job description and company website. It's similar to learning names when greeting buyers at an open house. It makes their experience feel more personal.
Once you get into the opening paragraph, you'll want to relate to the company's mission and how your skills, like negotiation or market analysis, will fit their needs.
You should avoid sounding like you could be applying to any real estate position, as in the example below.
Try to get more specific than this!
Hello,
I'm eager to be applying for your real estate agent opening. I have five years of experience, and this looks like a great company for my skills.
Instead, write an opener like the one below that immediately relates to Halstead Real Estate's mission of integrity and innovative property solutions.
A great opener relating to the company's mission!
Dear Mr. Johnson,
In alignment with the sentiment that real estate is the tangible manifestation of our universal aspiration for shelter and home, I extend my interest in contributing to Halstead Real Estate's promise of utmost integrity and innovative property solutions.

Showcase the right skills in your real estate cover letter's body
When you get to the body of your real estate cover letter, it's time to provide more details about how your skills and experiences make you the right candidate for each company's needs.
Ideally, choose examples that align with the job description. For instance, a real estate firm looking to increase its online presence may appreciate agents who are well-versed in social media marketing and optimizing online property listings.
You should also include some essential real estate metrics in your example, like listing-to-meeting ratios, homes sold, and average commission per sale.
A well-structured body paragraph full of essential metrics!
While at Citywide Real Estate, I managed a portfolio of 42 properties, optimizing listings with high-quality photographs and virtual tours, sparking a 23% increase in online engagement. I also developed a new system to streamline property listings, reducing time spent on administrative tasks by 31%.

Solidify your abilities with the closing and sign off of your real estate cover letter
The closing of your real estate cover letter is similar to how you'd end a property showing with a client. You'd want to wrap things up by reviewing key features that make a property special. You should do the same with your top skills and how you fit in with the company's mission.
It's also good practice to say thank you and use a light call to action, like "I look forward to discussing this opportunity with you further." It helps reinforce your interest, just like you would when meeting with a prospective client who is considering selling their home through your real estate firm.
The example below is a good start but could use some work since the applicant doesn't relate back to any specific needs or the mission of the real estate firm.
Needs more details!
I believe my skills fit in well with your firm's needs, and I would be eager to join your team. I look forward to hearing from you soon to discuss this real estate agent position in more detail.
Thank you,
John Ramos
A better option is the closer below that shows exactly how the client fits in with Dream Town Realty's broker team and people-first mission.
A great closer that connects with the company's mission!
I am thrilled to offer my dedication, pioneering spirit, and skills to Dream Town Realty. I am ready to support your elite broker team and contribute to your people-first mission. Thank you for considering my application. I am excited to discuss how I can contribute to your ongoing growth.
Sincerely,
Anaya Ali
What if I can't find a specific person to address? 
At times, you may review the job description, real estate firm's website, and social media profiles like LinkedIn and still not find the name of a hiring manager. In those instances, you can simply lead with "Dear [name of company] hiring team." Just be sure to follow with a highly specific opening paragraph that shows your passion for the company and how your skills, like prospecting and negotiation, fit in with their mission. 
How do I choose the right tone for my real estate cover letter? 
When working with clients, you probably try to speak in a tone they'll relate to well as you explain the specifics of each property. You can use the same strategy in your cover letter by reviewing the job description and trying to match each real estate firm's tone as best as possible. 
How long should a real estate cover letter be? 
You should keep your real estate cover letter on a single page. It'll help provide a concise overview of your abilities, like lead generation and property staging, without overwhelming hiring managers with too many details when they quickly review applicants.