Where beauty meets function, you're there: You ensure the structural integrity of each building and the code compliance of each gorgeous landscape. You might work on blueprints and contracts or be on-site supervising the execution of your carefully-developed architectural strategies.
But how do you ensure that your cover letter is as skillfully built as each building or garden you work so hard to perfect? Does it complement your architecture resume? What do you include under your skills and experiences to demonstrate your value?
We've been helping architects like you for years, and you'll be able to stand tall above your competitors once you take some inspiration from these three architecture cover letter examples and handy tips!
---
Architecture Cover Letter Example
USE THIS TEMPLATE
Why this cover letter works
Your story of when you were ten years old tells the passion and power of will to pursue your dreams aggressively. To a potential employer, you're someone who will give it all to exceed expectations.

Complementing that inborn willpower with your ability to leverage tools such as Etab and FEM-Designs sets your architecture resume for quick success in getting a job.
---
Architecture Internship Cover Letter Example
USE THIS TEMPLATE
Why this cover letter works
Did you know that showing a great understanding of your potential employers gives you an edge ahead of your peers? See how this architecture internship cover letter starts from a point of knowing what Humphries Poli Architects is well known for.

Afterward, you can showcase your skills in visualization software and graphic design and the achievements you have under your belt.
---
Landscape Architecture Cover Letter Example
USE THIS TEMPLATE
Why this cover letter works
This landscape architecture cover letter stands out because of several things. However, it's highlighting GIS and leveraging it to visualize spatial data and make it easy to analyze which does the heavy lifting.

And that's not the end of it all. It goes further to include an achievement metric for boosting project efficiency. Those are things that recruiting managers would easily notice and, in one way, influence their decisions.
Related cover letter examples
---
How to Write A Solid Architecture Cover Letter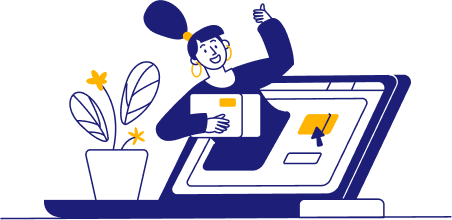 What kind of architect are you? Make this clear in your cover letter while responding to each job description. Do they need an architect intern to provide fresh insight into building development? Do they want a landscape architect to add finishing touches to exterior spaces?
Look for what the job description calls for under the requirements and seek out traits and abilities you already have. Focus on success stories from your professional history when you write your architecture cover letter!

Writing your best greeting and introduction
When you revisit the job description, see if you can find any helpful names listed there, like the recruiter or hiring manager—your cover letter should be addressed to someone by name if possible!
Your opening paragraph should hook the audience by stating that you're a good fit for the job role and showing why. Briefly outline a few of the personal qualities and past architectural experiences that qualify you for the role.
It also goes a long way when you put in a personal touch by establishing a connection with the company. Take a look at their website. Do you share in their love of modern styles or their emphasis on eco-friendly infrastructure?
Just . . . don't write an opener like this by sounding apathetic, informal, and one-size-fits-all:
Ouch!
Hey Recruiters,
I think I'd be great at your company because I know lots about plants and buildings. Here's some more stuff I can do.
Instead, address the letter recipient and company by name and share a personal example of why you're already so well aligned with their values:
Much better!
Dear Ms. Anderson,
As a child, I would notice the details that went into decorating outdoor spaces. That passion has shaped my career and I would like to bring my skills and experience in creating sustainable and aesthetically pleasing outdoor space as a landscape architect at Powers Hill Design.

Writing the body paragraphs
It's time to construct your cover letter just like you'd design a business complex. Each paragraph should build upon itself to tell a solid professional success story.
You already established a connection with the company in your greeting, so what can you use to support that? Do you have a success story about overcoming one of the obstacles listed in the job description? Did your prowess as an architect make the most of an impressively large budget and produce amazing results?
Again, make sure you preserve a theme of alignment with the job description. Each body paragraph should have one core point (concision is key!), but all should align with the company.
Use Metrics, too: How much did you save your current company during that big project? What kinds of company feedback ratings and percentages did you improve by surprising customers with your modern redesign?
Example of a high-quality body paragraph
Planting design is a passion of mine, and I have a track record of creating visually stunning and ecologically sound planting schemes. On my most recent projects, I achieved a 23% reduction in maintenance costs due to the selection of native plant species and efficient irrigation solutions.

Concluding, closing, and signing off your cover letter
Now that you've done a stellar job of telling the story of your professional architectural accomplishments, it's time to end your cover letter with some power! Reinforce your qualifications by briefly mentioning a couple more traits that align you with the job description.
Don't forget a call to action that encourages the reader to contact you for more information. And make sure you thank the reader for their time! You can either work a thank-you into your closing paragraph while you describe how excited you are at the idea of working there, or you can make it your formal signoff.
Your signoff should be professional and sleek. Always use your real, full name, unlike some closers . . .
Ouch!
Can't wait to work for your company. I know I'll do great there.
See you,
-Cliff
This signoff includes a nice, formal closer—but not before reinforcing the connection between the applicant's personal qualifications and the organization that's hiring!
Nice!
I am enthusiastic about the prospect of joining Humphries Poli Architects and contributing to your creative and collaborative environment. Thank you for considering my application. I look forward to the opportunity to discuss how my skills and experiences align with your team's needs in greater detail.
Sincerely,
Isabella Ricci
How long should my cover letter be?
Just keep it to one page! As an architect, you're good at working with tricky spaces and rearranging elements to make everything work, so do the same with your cover letter. You probably have more to share, but that's what your call to action is for!
Where do I find who I'm writing my architecture cover letter to?
If you can't find your letter recipient's name in the job description, check the company website for a staff or team page and look for the hiring manager. You can also check professional social media accounts like LinkedIn.
How formal should my writing tone be?
As much as the company culture indicates! How does the job description sound, plus the company's webpages? Look for common denominators or key wording like "sustainability" or "cutting-edge and modern" that give clues about how formal the company is.