Every content production team needs a great editor to ensure that written works achieve the tone, flow, and structure that will be successful. Your excellent attention to detail and ability to tailor a message to a brand's voice make you shine in this role.
Does your cover letter need revisions to help you stand out in the hiring process? Is it a worthy supplement to your editor resume?
While you may be an expert in content structure, it's always helpful to get some extra ideas to ensure what you write will be successful. That's why our team is here to help with our editor cover letter examples that have landed many content production professionals their ideal jobs in 2023.
---
Editor Cover Letter Example
USE THIS TEMPLATE
Why this cover letter works
Do you have any relevant certifications in this field? Highlighting it in your editor cover letter, just as Lina flaunts her Professional Editor Certificate, could make the difference between a job interview and a miss.

An industry-specific certification guarantees you've passed the rigorous standards stipulated for the role, underpinning your credibility and dedication to investing in your professional growth. After all, who wouldn't want to work with someone serious about their work?
---
Assistant Editor Cover Letter Example
USE THIS TEMPLATE
Why this cover letter works
Showcasing your expertise in relevant software is like knowing the secret sauce to draft compelling content that generates buzz. That propels your assistant editor cover letter beyond being a fit for the organization into the realm of a formidable asset for its success.

Take, for example, how Aaron demonstrates his ability to bring stories to life visually using Photoshop and Adobe Premiere Pro. He doesn't stop there. We also see him emphasizing his command of Semrush and Google Analytics, asserting his capacity to make data-informed decisions.
---
Copy Editor Cover Letter Example
USE THIS TEMPLATE
Why this cover letter works
Picture your copy editor cover letter as your career's blockbuster show, and you've got one shot to wow the audience. Take center stage with one spectacular professional experience.

Emulate how Maxime narrates harnessing SEO strategies (cue meta tag optimization and keyword research) to boost a local magazine's organic traffic by 69%. That one anecdote will demonstrate your problem-loving prowess and, more importantly, your capacity to deliver desired results. Better yet, incorporate your familiarity with relevant tools in such anecdotes.
Related cover letter examples
---
How to Write an Effective Editor Cover Letter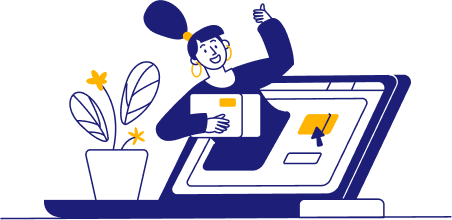 When reviewing work, you know you need to keep every brand's style and needs in mind to ensure it's as successful as possible. The same applies to editors who want to craft an impactful message in cover letters.
You'll want to start by reviewing the job description to understand what each company or publication seeks. For instance, a news-based publication may be looking for applicants with abilities in fact-checking and content structure for multi-format publications.

Writing an impactful greeting and intro to your editor cover letter
Your cover letter's greeting and intro are like the article's headline and opening paragraph. Both should grab a reader's attention and compel them to learn more.
The best way to start is to greet a specific hiring manager by name. Use the research-driven skill set you've gained through fact-checking to see if you can locate it in the job description or the company's website.
Then, once you get into the opening paragraph, you want to lead with company-specific information that shows how you align with their needs. For example, how you want to use your copyediting and proofreading skills to help a marketing team boost conversion rates for their clients.
The example below doesn't quite hit the mark on this since it comes off too bland, not relating to any specific editing skills or company needs.
Yikes, too bland!
Hello Ms. Nelson,
I was excited to see your copyeditor job opening. This looks like a great publication to work for and utilize my skills.
The example below does a much better job of explaining key skills like proofreading and SEO that will help Omaha World-Herald achieve its goal of enriched news content.
A successful opener referencing key editing skills!
Dear Ms. Baker,
I've long admired the Omaha World-Herald's unwavering commitment to delivering enriched news content, and I'm thrilled at the opportunity to contribute to your mission of encouraging readers to engage in their global surroundings. As a copy editor proficient in proofreading, SEO basics, and document formatting, I bring four years of tangible experience that would enhance your editorial team's efficiency and accuracy.

Optimize the body of your editor cover letter
One of the best ways for editors to stand out in the cover letter's body is by using metrics to back up the essential skills and achievements you're referencing. For instance, you could reference how you helped boost editorial accuracy or strategies you used to improve turnaround times.
If you don't have much editing experience, you could also cover how your degree in journalism or English prepared you for the role. For example, how your courses in media law will help you maintain a publication's compliance standards on the job.
A great body paragraph with key editorial metrics!
At WXIA-TV, especially in the current climate of disputable news sources, I collaborated with the on-air team, ensuring each segment and interview was rigorously fact-checked, fostering a 98% factual accuracy rating, 8% above the industry's mean.

Craft an effective closer for your editor cover letter
Just like every article needs an impactful ending, you'll also want to relate back to some key points to round out the closing of your cover letter.
For example, you could relate back to how you want to use your knowledge of digital publications and project management skills to help the organization achieve an efficient editorial team environment.
Lastly, thank the hiring manager for their time while using a light call to action, like "I look forward to discussing this content editor position with you further."
The closer below doesn't make enough impact since the applicant doesn't reference any key details of the editing role or the publication's mission.
Lacking details about the editing role!
I believe my well-versed skills and experiences will make me a great editor for your esteemed publication. Thank you for reviewing my qualifications. I look forward to hearing from you soon.
Sincerely,
Jeremy Benson
The closer from the applicant below does a much better job explaining how their understanding of language structure and commitment to truth directly relate to CNN's needs.
A great closer with essential editing skills!
Backed by a solid editorial history, a comprehensive understanding of language structures, and an unwavering commitment to truth, I'm excited to join CNN's team. I look forward to discussing how my editorial skills and relentless dedication to accuracy will help uphold CNN's reputation.
Sincerely,
Lina Petrova
What's the best tone for my cover letter?
Editors should tailor the tone of their cover letter to each company, just like they would when working within a publication's content guidelines. For instance, if a publication uses a friendly and upbeat tone in the job description, you would want to try to match that while explaining the editorial knowledge you'll bring to their positive work environment.
How long should editor cover letters be?
Just like an article that's too long will eventually lose a reader's attention, the same is true for your cover letter. Therefore, you want to keep it on a single page and emphasize the most important job skills a company is seeking, like brand messaging or AP formatting.
Do I need to write a custom cover letter each time?
Editors should customize their cover letter to the needs of each company or publication. It'll help you stand out when one role focuses on editing SEO-based blogs, and another requires reviewing sales page copy.