Generating brand awareness in the digital space is a top concern for many companies. You help make company goals a success through top-notch positioning strategies, identifying target markets, and bringing a brand's voice to life within content across the web.
But are you using the right voice and structure to make your digital marketing cover letter successful? Will it adequately complement your digital marketing resume?
With brands looking for many skills in digital marketing roles, it can feel overwhelming to figure out what to include in a short one-page cover letter. You can use our digital marketing cover letter examples as a guide to get you off to a great start.
---
Digital Marketing Cover Letter Example
USE THIS TEMPLATE
Why this cover letter works
Social media plays a very dominant role in ensuring the marketing teams are able to exceed goals. It's here where potential customers are looking for products and services. Therefore, your ability to leverage social media marketing management tools like Sprout Social will go a long way to showcase your abilities.

To add icing to your digital marketing cover letter, highlight the numbers of social media engagement and community growth.
---
Digital Marketing Management Cover Letter Example
USE THIS TEMPLATE
Why this cover letter works
Hiring managers have a soft spot for a track record of success. You would want to take advantage of that by positioning yourself as a seasoned marketer who leverages new technology to get things done fast and effectively.

Therefore, let your digital marketing manager cover letter detail your achievement metrics, such as boosting website traffic, improving conversion rates, and supporting growth in ROI.
---
Digital Marketing Specialist Cover Letter Example
USE THIS TEMPLATE
Why this cover letter works
When applying for a job, you better do your homework. Recruiters expect you to come across as someone who understands the workings and general idea of a potential employer. How better to prove your knowledge than stating that you've been a long-term customer for the same company that you wish to work for?

That would elevate your digital marketing specialist cover letter and boost your chances of getting the job.
Related cover letter examples
---
How to Write a Digital Marketing Cover Letter That Impresses Each Company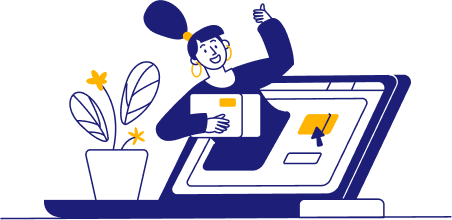 When creating a digital marketing strategy, one of the first steps you would take is defining your target market and researching their key pain points and needs. You should do the same in your cover letter.
Review the job description so you can tailor the skills you emphasize to each company's needs. For instance, a company looking to improve its social media promotions may be highly interested in your skills in paid social ads or influencer marketing.

Write an impactful greeting and intro for your digital marketing cover letter
Think of the opening of your cover letter like the headline and intro paragraph when you're writing sales page copy. You want it to feel relatable to essential company needs and their mission to grab attention right away.
If you've ever created personalized email marketing campaigns, you know that including someone's name boosts open rates quite a bit. You should do the same with your cover letter and address it to the name of a specific hiring manager if you can find it in the job description or on the company website.
What you don't want to do is have it sound too flat and generic, like the example below where the applicant doesn't address a specific person, relate to the company's mission, or talk about any of the specific digital marketing skills needed on the job.
This needs some work!
Hello,
I was excited to see your job posting for a digital marketing assistant. I recently graduated with a bachelor's degree in marketing and believe I have the skills you're looking for in the position.
Take a look at the opener below that does a much better job of connecting with the digital marketing role at Bath & Body Works, relating to their dedication to creativity and innovation.
A great opener that connects with the company culture!
Dear Mr. Brown,
Having closely followed Bath & Body Works as a brand and a customer, I am impressed by your commitment to delivering exceptional products and memorable experiences. Your company's dedication to creativity and innovation aligns perfectly with my passion for digital marketing strategies that drive growth and engagement. I envision myself being part of your rich culture driven by customer satisfaction as a digital marketing specialist.

Effectively promote your skills in your digital marketing cover letter's body
In the body of your cover letter, it's time to get into the details of how your digital marketing skills, experiences, and education have equipped you for the role.
You know that marketing is a data-driven position with several KPIs that will be analyzed for every ad you create and proposal you come up with. Therefore, using examples with numbers whenever possible is a great idea.
For instance, you could share examples of how you performed an overhaul on the UI of a company's landing pages to boost average time on page by 54% and conversions by 33%.
An excellent body paragraph with marketing KPIs!
At Delight Outlets, I leveraged my proficiency in Sprout Social to execute successful social media strategies that improved post engagements by 34%. Utilizing Facebook, Twitter, Instagram, and LinkedIn, I ensured an average of 41% growth in online communities through strategic content creation and regular interaction with followers.

Reinforce your abilities with a strong closing to your digital marketing cover letter
To start your closer, try to relate back to some of the key digital marketing skills you mentioned and your passion for the company's mission. For example, you could say you're eager to use your social media marketing skills to help a fitness brand grow its initiative of helping others live happier and healthier lives.
Lastly, it's a great idea to say thank you for the hiring manager's time and end with a light call to action, like "I look forward to hearing from you soon." It's the same as how you'd end any sales copy with a CTA to drive conversions.
Take a look at the example below that doesn't quite hit the mark since the applicant doesn't use a CTA or relate back to details about the company's digital marketing needs.
Could use more details here!
I believe my skills and passion would fit in with your team well. Thank you for considering me for the digital marketing role.
Sincerely,
Paige Turner
Instead, aim for a closer like the one below that shows a true passion for Lear Corporation's innovative sustainability efforts and how the applicant will fit in with their dynamic digital marketing team.
An excellent closer that connects to the company!
Lear Corporation's commitment to excellence, innovation, and sustainability aligns perfectly with my own values, and I am eager to contribute my skills and dedication to your dynamic team. Thank you for considering my application. I would welcome the opportunity to discuss my qualifications further and how I can contribute to the success of Lear Corporation. I look forward to the possibility of being a part of your esteemed organization.
Sincerely,
Lila Dupont
Is using a cover letter template a good idea? 
A template for your digital marketing cover letter can help speed up the application process. It's the same as how you may use a template for social media posts to ensure they're well-structured. Just be sure to write a unique cover letter for each job tailored to the company's needs. 
Can my cover letter be longer than one page? 
Try to limit your cover letter to one page. It's similar to creating ad copy. If it's too long, it'll lose a hiring manager's attention and detract from your top skills like positioning strategies or marketing analysis. 
What's the appropriate tone for digital marketing cover letters? 
Choosing the tone of your cover letter is like selecting the appropriate brand voice for a target audience. Review the company's tone in the job description and try to match it to show how you'll fit in with the company culture.