Whether you work as a teacher or an academic advisor, your students know they can count on you to answer their questions and assist them with paperwork. You also process student records and monitor academic progress to provide personalized advice for student success.
But how can you make your cover letter as pleasant and user-friendly as those syllabus guides you hand out?
Don't worry! We've been helping academic professionals find their dream jobs for years. And with our three academic cover letter examples, you'll be all set for success!
---
Academic Cover Letter Example
USE THIS TEMPLATE
Why this cover letter works
When filling this position, the hiring manager envisions a candidate passionate about education and with a proven track record of fostering a nurturing environment for young minds. Make sure your academic cover letter ticks these boxes.

In line with the demands of modern learning, demonstrate expertise in various learning management, assessment, and presentation tools like Kahoot, Blackboard, and Prezi.
---
Academic Advisor Cover Letter Example
USE THIS TEMPLATE
Why this cover letter works
Academic advising isn't merely a 9-5 job; it's a calling. So, let your academic advisor cover letter emphasize your enthusiasm for the role and showcase your ability to smoothen students' academic trajectory.

This example takes it a notch higher with statistics unique to the potential employer's sector, accomplishments supported by concrete numbers, and prowess in tools like the Banner SIS system.
---
Academic Advisor No Experience Cover Letter Example
USE THIS TEMPLATE
Why this cover letter works
Reminiscing how a personal experience sparked your professional journey and emphasizing your readiness to add value to the institution paints a picture of a passionate candidate.

Even without formal experience, highlight the impacts you facilitated when interning or volunteering. Then conclude your academic advisor no experience cover letter by reinstating your interest in the role and requesting further discussion.
Related cover letter examples
---
How to Write Your Best Academic Cover Letter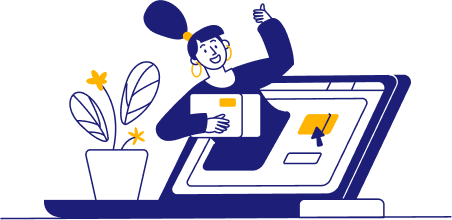 Make sure you're writing your cover letter to the place where you're applying and not just anywhere. Address the institution by name somewhere in your letter and hearken to their values with keywords inspired by the job ad and About page.
You'll also want to provide details about your qualifications that specifically match the job description. If you have what they're looking for, like a background in IT, make sure you mention it.

Writing your greeting and intro
As with any letter, you'll need to address your academic cover letter to someone by name! It might take a bit of homework to research who that is, but it's worth the extra effort. No one wants to see another "To Whom It May Concern" letter!
You'll need a good hook, too, so don't give away all your best qualities right away. Not only should this paragraph be sleek and powerful, but you'll want to allude to the fact that you also have more abilities, fostering an interest in learning more.
When you state that you're the right fit for the job, give a cursory overview of why. What notable schools or projects have you worked with? Where's the best overlapping area where you can establish a connection with the company? Your cover letter should lay out what qualifications you have and how they benefit the organization.
And stay formal, too! Match the vibe of the institution instead of coming off as too informal and unenthusiastic:
Uh-oh!
Hi, I can't wait to get started working for your company. There's plenty of stuff I've done that makes me good.
It's way better to address the institution (and letter recipient!) by name and connect with the values they represent, like in this opener:
That's much better!
Dear Mr. Lewis,
Nurturing my deep interests in academia while serving at Georgia State University (GSU), I realized the profound influence of well-structured academic advisement. With this new and valuable insight, I am eager to elevate the faculty at Clark Atlanta University through the academic advisor position.

Writing your body paragraphs
Now that you've laid down a solid foundation for qualifications and left the reader wanting more, it's time to deliver! What have some of your greatest academic successes been?
Recruiters and hiring managers need to see that you've already made a positive impact in your field. Your body paragraphs should each contain one main point about your qualifying experiences that have left a measurable impact. The overall body of your cover letter should tell a story of how you've become increasingly able to pave the way for academic excellence.
What kinds of GPA improvements, personal ratings, or boosts in overall department or school ratings can you cite as quantifiable metrics for your success? Make sure you work in a smooth reference to an impressive extra certification or two if you have some!
Make sure you tailor these paragraphs to the job description. Emphasize things that overlap with the job requirements as you pick which body paragraphs work best.
Example of an impressive body paragraph
During my tenure at Friends School of Baltimore, I implemented LMS platforms like Canvas and Blackboard to streamline lesson planning and resource sharing with 372 students. The seamless integration of these online tools surged in-class engagement by 17% and average test scores by 12%.

Concluding and signing off your cover letter
Your closing paragraph should sum up how your past work experiences that you listed in your body paragraphs make you an excellent hire. Refer to the job description and institution's website to get an idea of which obstacles they currently face, and mention your ability to help.
Include a call to action that tells your reader to reach out to you again for more information so that you can share even more about how you can excel in your new job role! And don't forget to hearken to the company's values to reinforce that connection you've built.
Make sure you thank the reader for their time, too! You can do this either in your closing paragraph or your signoff.
Don't use an informal signoff with no intrigue or call to action, like this one:
Oof!
I'd be great at working for your school because I have a lot of experience with it. And I can do all kinds of academic stuff.
Call me,
Angie
End with a strong recap of why you align with the institution already, and invite further discussion of your qualifications with a thankful attitude and formal signoff:
Much nicer:
Insightful adaptability, robust relationship management skills, and the belief in a collaborative work culture have defined my professional journey and will hold me in good stead in this role as well. Thank you, and I am grateful for your time in reviewing my application. I relish the prospect of demonstrating how I can contribute to that academic success of the students at Portland State University.
Thank you,
Alexei Orlov
Who do I address my letter to?
You'll usually address the hiring manager or a recruiter when you write your academic cover letter, so start by looking for them in the original job post. If you're having trouble finding names, check the company's website or social media accounts like LinkedIn.
What tone do I write in?
While you have the job description and company website open, try to get a feel for their company culture. Are you applying to an institution that sounds more formal or laid-back? Whatever level of formality they use, match it!
How long should my cover letter be?
Keep it to just one page! Recruiters don't have much time to review your application, so it's important to keep your academic cover letter easy to skim. Plus, they'll still need time to look over your academic resume and any other application materials, too!