You're always ready with some thoughtful lesson plans and a helping hand! You develop curriculum-related activities to fit your class as a whole, alongside individual students with unique needs to create an encouraging learning environment that turns out great results!
You might still feel a little uncertain about your cover letter, though. So many people say to include one as a supplement to their elementary teacher resume, but how do you make yours A+?
Don't worry about it! We've helped many teachers land their dream roles, and our three elementary teacher cover letter examples can help you build momentum, too.
---
Elementary Teacher Cover Letter Example
USE THIS TEMPLATE
Why this cover letter works
Proficiency in behavior and classroom management, child first aid, curriculum development, lesson planning, teaching strategies, compassion, and public speaking is critical in this role.

Demonstrate value in your elementary teacher cover letter by narrating quantified wins empowered by some of these skills. Then, subtly pay homage to the potential employer's reputation to better resonate with the recruiter.
---
Elementary Art Teacher Cover Letter Example
USE THIS TEMPLATE
Why this cover letter works
A dab of casualness shows confidence, but more importantly, it makes your elementary art teacher cover letter compelling and relatable to the role.

But again, your employer prioritizes results. So, demonstrate proficiency in relevant hard skills complemented by key soft skills like reliable interpersonal and communications skills, highlighting the impact they brought in your previous roles.
---
Elementary Music Teacher Cover Letter Example
USE THIS TEMPLATE
Why this cover letter works
Let your elementary music teacher cover letter reflect your experience teaching kids and your enthusiasm for music. Subtle casualness is excusable here, as it goes a long way to put the recruiter at ease.
Walking the extra step to put figures to your achievements will give you an edge over other candidates.
---
How to Write an Excellent Elementary Teacher Cover Letter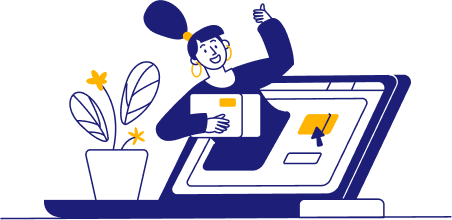 Don't skip the important step that so many candidates overlook. Re-reading the original job description! The job requirements and tone are your list of instructions for how to write a standout cover letter that makes you sound like an organized and enthusiastic teacher.
Each job emphasizes different niches within elementary-level teaching, such as working with troubled youth, focusing on reviving the arts, or guiding children with special needs. Pick skills and examples for your cover letter that match up!

Writing your greeting and introduction
So . . . who are you writing your cover letter to? You should know! Always put in the effort to address your letter to a specific person when you can, and greet them formally.
After your greeting, you want to follow with a strong opener that will grab any reader's attention: How are you qualified to improve children's lives as an Elementary teacher? Use some unique self-descriptors here that you won't repeat later.
And be specific! Say why an institution should hire you and give a lightning-quick example of your proven abilities. Don't just open your letter out of nowhere and claim to be a good hire:
Uh-oh!
Hi,
Hope you're doing great. I'd be a great teacher for your kids since I've worked in Elementary schools before.
This greeting and opener are way better since they address the specific school and subject. Here we also see a hook at the end, which is super helpful. What intriguing teaching methods might those be?
This opener's a winner!
Dear Ms. Martinez,
Responding to your call for an elementary music teacher who can spark excitement for music among young learners, I couldn't help but feel excited to jump on board and rock this role. The Renton School District's commitment to cultivation and artistry is music to my ears and strikes a chord with my teaching philosophy. I am eager to apply my teaching methods to help elevate your students, just as I've improved student grades by 43.7% in the past.

Building your body paragraphs
Each body paragraph in your Elementary teacher cover letter is a new opportunity to impress your dear reader! Since your letter should remain brief, theme each paragraph around one specific accomplishment.
You can share an impressive credential you've earned, like a Microsoft Certified Educator (MCE) certificate, with a bit of backstory about the diligence you employed to get it. Or you can describe a situation when you left a measurable impact on your students, like a grade boost.
It's really important to tailor these points to the job description by answering specific calls and obstacles they mention. How can your Elementary teaching skills solve their problems?
Example of a nice body paragraph:
At Roland Park K-8 Magnet School, I spearheaded art analysis sessions, pushing 32% growth in students' comprehension of art history. My photography and sculpting skills weren't left on the shelf either, playing a notable role in the annual school art fair, which saw a 12% surge in student participation for the year.

Closing and signing off your cover letter
Use the closing paragraph to summarize once again why you're a great hire. Again: Don't repeat yourself when you could slip in another quick reason or two for your interest in the job, and how you'll benefit the school.
Always include a call to action after summarizing how you align with the job role and its values. Invite the reader to contact you for more details about your abilities!
And always thank the reader for their time, either within your final paragraph or as the signoff before your signature. If you've already said "Thank you" in your closer paragraph, use an equally formal closing line along with your real, full name.
For example, don't seem disengaged, vague, and indifferent like this:
Oh boy . . .
Thanks for reading. Hope you hire me since you've seen what I can do.
Brent
Check out how much better it looks when you address the institution and its values, describing how you align with them and displaying enthusiasm for the role.
That's better!
I'm thrilled to bring my proficiency to the Manatee County School District. With a passion for art that's off the charts, a steady dedication to teaching, and a knack for helping kids learn, I'm confident I can make a real impact on your students' learning journey. Thanks a ton for considering my application. I'd love to chat more about how I might fit into Manatee County School District's future plans.
Sincerely,
Freya Emil
How long can my cover letter be?
Just one page! You know the groans that come when you hand out multi-page assignments, and honestly, recruiters probably feel the same way! Just as you keep to a one-page resume, so too with your cover letter for a quicker read.
Where do I find who I'm writing to?
Check the job description (including anything posted on LinkedIn or other professional social media accounts)! Check the company website! A little bit of digging can really pay off.
How can I connect with the institution?
That same research you did to find out who to address your cover letter to can help you again now! If the job ad doesn't contain some solid indicators of current company obstacles and teaching values, the website probably will.