You're a wordsmith with an unparalleled eye for detail and impeccable knowledge of editing best practices. You're the person who takes a rough draft and releases a polished final version that captivates readers.
Writing and editing are your bread and butter, but it might still be tricky to fit your diverse skill set into a one-page resume. You're in luck—that's exactly what we're here for.
Check out our editor resume examples and expert resume tips. We'll help you highlight your skills and land more interviews!
---
Editor Resume
Why this resume works
Editing, grammar, and content styling competencies are like your Swiss Army knife for showcasing your editorial skills and achievements in your roles. Come out strongly with how you used your creative edge to contribute to the publishing assembly line.

On your editor resume, highlight your capabilities to effectively use editing tools to ensure clarity and accuracy and deliver reader-friendly content that increased readership numbers and copy sales.
---
Copy Editor Resume
Why this resume works
Editing and copywriting skills should be your best strategy to effortlessly prove your potential to recruiters and beat the competition to the job. It is numbers that matter and your achievement metrics are your weapon of choice.

Your copy editor resume should showcase your statistics in editing and writing user-engaging content, meeting deadlines, boosting readership, and streamlining editorial processes in different workplaces.
---
Freelance Editor Resume
Why this resume works
You have a lot to prove to recruiters as a freelancer, and you should focus on achievements in similar roles. Publishers want to hire the best editorial expert, and you can tick that box through your measurable metrics.

Therefore, your freelance editor resume must unequivocally show your editing skills and ability to meet strict deadlines and include numbers for your direct outcome impact.
Related resume examples
---
Adjust Your Editor Resume to Match the Job Listing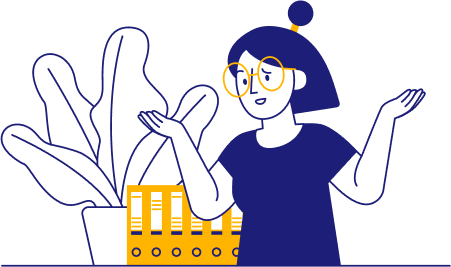 You're both an avid reader and a skilled writer, and those things combined make you an excellent editor. You could probably recite parts of the AP Stylebook in your sleep, and you never let things go without fact-checking, ensuring that the finished product comes out near-flawless.
You might be tempted to call your skills what they are and list things like "concentration" and "detail-oriented." However, we're here to tell you to dig a little deeper into the inner workings of your job and make sure that you're more specific than that.
Let the job description be your guide. If the listing calls for a copy editor with experience in using ProWritingAid, make your resume reflect both knowledge of copyediting and the most important software involved.
Need some inspiration?
15 popular editor skills
Microsoft Office
Keyword Optimization
SEO
InCopy
AP/Chicago Style
Grammarly
Deadline Compliance
Hemingway Editor
WordPress
ProWritingAid
Fact-Checking
SEMrush
Content Structuring
Copywriting
Asana

Your editor work experience bullet points
Whether you're a freelancer or a salaried employee, recruiters want to see the impact of your past work, backed by specific examples. This is why you should use this part of your resume to describe your greatest achievements—those things that you're particularly proud of.
This could mean anything from editing 30 books in a single year to implementing a specialized style guide that reduced the overall editing time for the entire team. Make sure to throw in some metrics to make it look extra special.
You're the writing expert here, so we probably don't have to tell you, but here's a quick reminder: active verbs are a powerful way to claim ownership of your achievements.
Emphasize your expertise by mentioning how many editing jobs you complete in a day or a year.
Accuracy is crucial, so use metrics that highlight it, such as delivering error-free copy or improving grammar, sentence structure, and phrasing.
If you oversee a team of writers or editors, make sure to include metrics that express your leadership, such as managing freelancing budgets or standardizing the editing process.
Meeting deadlines and efficiency are equally useful metrics. Talk about how your editing expertise helped you deliver your edits well ahead of time.
See what we mean?
Increased editing turnaround time by 27% by centralizing editing processes on Teamwork
Utilized EndNote to seek citation clarification, increasing change tracking efficiency by 51%
Fine-tuned grammar and syntax on 51+ books using Grammarly, 71% of them becoming best sellers
Analyzed readers' preferences on Google Trends to implement editorial changes that saw a 67% surge in readership
9 active verbs to start your editor work experience bullet points
Increased
Managed
Analyzed
Maintained
Edited
Collaborated
Improved
Spearheaded
Implemented
3 Tips for Writing an Editor Resume if You're New to Editing
Build up a portfolio

Create a personal portfolio and fill it with examples of work you've written or edited. In the case of the latter, it's a good idea to also include the initial draft if you receive permission.

Express your attention to detail

There's no easier way to sink your chances of landing an editing job than sending in a sloppy resume. Pick out a resume template that's clean and easy to follow, and then fill it with skills that are relevant to the job. Update it for each position and proofread it carefully each time.

Show off your digital tool kit

Your professional experience may be limited, but you can still show that you're ready to go. Match the job description and include industry-leading software, such as Grammarly, EndNote, Hemingway, or Google Docs.
3 Tips for Writing an Outstanding Experienced Editor Resume
Talk about SEO

Most online content relies on SEO to some extent, so if this applies to the job, make sure to highlight your knowledge of SEO and SEM. Talk about keyword research and optimization, but also using popular tools like Frase, Yoast, or SurferSEO.

Emphasize collaboration

Editing may be a lonely job at times, but if you've worked with (or even supervised) teams of writers, mention it in your resume. This is a good chance to show that you're good at providing feedback, sending out assignments, and handling revisions.

Highlight the impact of your work

Copy editors are often the unsung heroes of traditional and digital publishing, so don't be afraid to change that and put yourself in the spotlight. Emphasize how your SEO efforts, meticulous fact-checking and research, and proofreading contributed to an increase in readership or revenue.
Do I need a portfolio if this is my first job?
This might seem counter-productive, but if this is your first job, you need a portfolio more than you ever will in the future. Prepare samples of your work, be it editing or writing, even if no one asks you to make them. It'll pay off.
What to do if I'm switching careers?
Focus on transferable skills. For an editor, that can mean anything to do with writing, reading, or editing, but that's not all. Jobs that require attention to detail, such as teaching or nursing, are also great to mention.
How to get past resume scanners?
Fill your resume with keywords that are relevant to the job and appear in the job description. For instance, if the listing calls for an AI editor with knowledge of using AI content generation tools, mention that you're a pro at prompt engineering.