As a cosmetologist, it's all about ensuring your clients will leave feeling more beautiful and optimistic than ever: You might perform facial treatments, manicures and pedicures, hair treatments, or care routine planning sessions!
But how do you pack so much detail and value into a cover letter to ably complement your cosmetology resume? How do you show recruiters that you're not only qualified for the cosmetology profession but for that job?
We've got you! After years of helping cosmetologists get where they want to go, we've put together three cosmetology cover letter examples to help you build momentum!
---
Cosmetology Cover Letter Example
USE THIS TEMPLATE
Why this cover letter works
Kick off your cosmetology cover letter with a captivating introduction emphasizing your enthusiasm for the beauty industry and eagerness to add value to the hiring company.

From there, proceed to narrate the unique experiences you bring to the table, focusing on industry-relevant proficiencies like skincare analysis, eyelash extension, and microdermabrasion treatments. Typical quantified impacts to highlight here include customer satisfaction and retention, appointments, and revenue generated.
---
Cosmetology Student Cover Letter Example
USE THIS TEMPLATE
Why this cover letter works
As a beginner seeking a nail technician assistant role, you don't have much formal experience to rub in the recruiter's face. A clever approach is aligning your passion with the hiring company's mission.

Transferable skills aren't exclusive to your academic and internship experiences. See how Yuki recounts in this cosmetology student cover letter how helping at her aunt's salon refined her client handling and salon hygiene prowess.
---
Cosmetology Instructor Cover Letter Example
USE THIS TEMPLATE
Why this cover letter works
When crafting a cosmetology instructor cover letter, emulate how Elena immediately draws interest with an industry-pertinent figure while emphasizing her track record of guiding budding stylists into successful experts in the field.

Experience mentoring fresh talents is critical for this role, but don't overlook valuable competencies acquired from salon managerial roles. Familiarity with relevant software (cue Salon Iris) is a welcome bonus. Then, conclude with an energetic note, reiterating your interest in the role and eagerness to discuss your potential.
Related cover letter examples
---
How to Write Your Ideal Cosmetology Cover Letter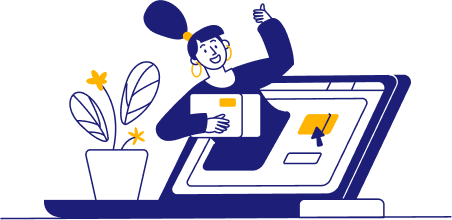 Every recruiter wants to see clear evidence that you aren't just interested in any cosmetology job: You're interested in theirs! That's why it's so important to comb the job ad for keywords and mission statement tidbits that you can reflect in your resume.
Analyze the job description's tone, wording, and emphasis to align yourself with their values and demonstrate that you and your hair-cutting or manicuring skills are the perfect fit.

Writing the greeting and introduce yourself
Just like in person, when you meet a new client, you'll want to learn the name of the person who'll read your cover letter! Since your opening paragraph is your professional introduction, you'll want to build up to it by formally addressing the recruiter or hiring manager by name.
Your opening paragraph should then hook the reader with a few interesting lines about why you want the job and why you're qualified for it as a cosmetologist. Connect with the organization by referencing its values or mission statement.
Make it clear that your personal traits align with the company's by glancing back at the job description for any highlights to reference, like "creative thinker" or "visionary" that might have popped out at you before.
Don't wind up with a sloppy, vague, and unimpressive opener like this one . . . not much artistic vision to be found here, sadly!
Ugh.
Hi, I'm Andrea and I'm super-duper xcited about the cosmetologist opening you have. Can I rent there? I've got plenty of makeup arwork pics to share with you!
The following is way better. We've already got a connection with the company, personal ambition that fits their values, and even metrics! What recruiter wouldn't want to know more?
There's a winner!
Dear Ms. Williams:
Empire Beauty School's search for a cosmetology instructor skilled in molding the future maestros of style immediately piqued my interest. Despite a staggering statistic of only 19% of cosmetology graduates opening their salons, my tenure as a salon manager at Glamour Hair Salon told a different tale. I proudly guided 38% of the protege stylists to inaugurate successful businesses, with 21% ascending to coveted roles as professional stylists and colorists.

Writing body paragraphs that glow
The body paragraphs of your cover letter should tell a story about your success as an artist—and boost your credibility at the same time! Use these work experiences to demonstrate how you're an ideal candidate for your dream studio or salon.
Talk about how your enthralling hair treatments skyrocketed new customers who noticed your clients' glowing new looks. Retell the way your waiting room arrangement suggestions boosted visitor feedback ratings!
Provide quantifiable data for those ratings and customer increases, too—and don't list any experience points that don't have any metrics for your impact as a cosmetologist. Give percentages, feedback ratings, budget savings, and other quantifiable info based on what the job description emphasizes.
What an elegant body paragraph!
Part of my training at Empire Beauty School focused on manicures and pedicures. I delved into the optimal utilization of various implements, buffers, and brushes, thus confirming my ability to offer professional and appealing services. My academic pursuits also spirited me into an intriguing project focusing on hands-on experimentation with nail repair techniques.

Closing and signing off your cover letter with finesse
Make sure you polish that cover letter to a shine as bright as your last clients' nails with a seamless closing paragraph and signoff. Reinforce your interest in the job role and how your qualifications make that interest a mutually beneficial thing.
Connect with the company again as you align yourself with their values and invited them to contact you further as your final call to action. After all, you want to hear from them again to get more details about that lovely clinic!
Make sure you thank the reader for their time (either in the closing paragraph or as your signoff), and use a formal signoff and your real, full name either way.
Just don't use weak language and deviate from convention in terms of punctuation or formality, leaving your reader with a closer like this:
Oh, dear:
Well there you have it. Your clients are gonna love what I can do. Let me know when I can start,
~Skylar McIntosh
Look what a difference it makes to highlight your job skills as a candidate and keep up a friendly yet professional appearance:
That's way better!
Brimming with a rich reservoir of knowledge in advanced skincare techniques and a notable record of amplifying customer satisfaction, I am eager to weave my magic at Franklin Skin & Laser. Looking forward to discussing how my expertise aligns with your needs. Thank you.
Sincerely,
Ana Silva
How detailed can I get?
You should go into enough detail to provide interesting context for your metrics and example points . . . But, your cover letter can only be one page long! Recruiters only have a few moments to skim your materials, so show off those beautiful cosmetology creds fast!
Where do I find ways to connect with the company?
Visit the company website and pull up the job description again while you're at it. What mission statements do they have? Any catchy front-page slogans? What about cosmetology-related keywords in the job ad? Any of this stuff can give you a starting point!
How can I find who I'm writing to?
If you didn't run across the recruiter or hiring manager's name while you were researching other things on the company website and job posting, pull up other online accounts like public Facebook pages or LinkedIn accounts. They might have some professional tidbits you can use to your advantage!