How does the window placement affect the paint color choices for that dining room? What kind of ceiling texture or furniture can you use to revolutionize the layout of a space while staying within each client's budget? You're there to figure it out!
And what about the structure of your interior design cover letter?! What do you include, where should it go, and how well does it complement your interior design resume?
Not to worry. We've helped plenty of interior designers over the years and developed three interior design cover letter examples to give you some inspiration!
---
Interior Design Cover Letter Example
USE THIS TEMPLATE
Why this cover letter works
Expressing genuine admiration for the potential employer's work and eagerness to foster their success is an excellent way to establish a connection with an interior design cover letter.

And while narrating past experiences and respective quantified wins goes a long way to solidify your potential, attaching a portfolio showcasing your work could be the ticket to landing an interview.
---
Interior Design Internship Cover Letter Example
USE THIS TEMPLATE
Why this cover letter works
The recruiter wants to see that you can effectively apply lecture-hall interior design knowledge to practical scenarios. So, highlight instances where you generated tangible results using field-relevant skills and tools (cue 3D rendering and Adobe Creative Suite).

Expressing how your values or passion align with the potential employer's mission and stressing your enthusiasm to learn and add value will draw more interest to your interior design internship cover letter.
---
Interior Design Assistant Cover Letter Example
USE THIS TEMPLATE
Why this cover letter works
Make a great first impression with a bold statement of your value to the hiring company, subtly aligning your proficiency with the employer's goals.

From there, narrate concise yet compelling anecdotes of your past experiences. Quantified achievements (cue a 41% reduction in design revisions) add substantial weight to your interior design assistant cover letter.
Related cover letter examples
---
How to Write & Beautify Your Interior Design Cover Letter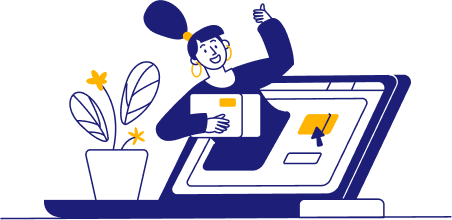 If a potential employer is taking the time to read your cover letter, they want to see that you put time into writing it. Make sure you pay attention to the job description and look for any defining points. Does this studio emphasize modern design, or do they lean more artsy?
Tailor your interior design cover letter to each job. Use highly specific language taken directly from the requirements, like "aesthetic and functional" or "AutoCAD".

Writing your best greeting and intro
People are far less likely to read a letter that isn't even addressed to them, so do some homework to find out the name of the hiring manager or recruiter. Write your cover letter, referring to them by name with a professional greeting.
Your opening paragraph should then hook your audience with some quick traits and skills that make you the right fit, alongside establishing a connection with the interior design company or studio.
To form a link between yourself and the company, look for any challenges mentioned online in their About section and mention overcoming similar hurdles. (Or, you can share personal skills that qualify you to overcome those hurdles.)
Just make sure you're not messy, vague, and unenthusiastic like this:
Oh . . . wow.
Hi, i'm eager to work for your company because it seems cool and I like design. Let me tell you why I'm good and why you should hire me.
You're much better off establishing a connection thread between yourself, the letter recipient, and the company—and then hooking their interest with some skills that make them want to know more!
This opener's a winner!
Dear Mr. Lewis,
LMN Architects' established pedigree for nurturing aspiring talent and providing a fertile learning environment echoes my ambitions to delve into hands-on, practical design methodologies as an interior design intern. As a meticulous design scholar with an affinity for Adobe Creative Suite, 3D rendering, and more, I'm enthusiastic about integrating my academia-accrued skills into a fresh workspace.

Writing the body text
The body paragraphs are your opportunity to show recruiters what you (and your interior design accomplishments) are made of! How did the skills on your list come into play while you created gorgeous design solutions for your clients? Did your excellent contractor negotiation skills help you come in under budget?
Share any credentials or awards you've gained that apply to the interior design profession, and share a variety of success stories. Switching up your context can keep things interesting, providing a perfect opportunity to align yourself with the job description.
Speaking of metrics, you'll want plenty of those! Provide quantifiable data to accompany your claims of success, like client ratings or satisfaction percentages.
Example of a well-designed body paragraph
While pursuing an Interior Design degree at Seattle Pacific University, I leveraged Adobe Creative Suite to devise room layouts that optimized usable space by 27%, unearthing a new perspective on design as a fusion of aesthetics and functionality.

Closing and signing off your interior design cover letter
Your closing paragraph is the perfect spot for you to reiterate how you're a great fit for this interior design role and why. Briefly summarize your qualifications, technical skills, and values, once again showing how they align with the company's.
Include a call to action, too! Actively invite the reader to contact you for more details on why you're the one for the job. And say "thank you" in your cover letter to show professionalism and appreciation for the reader's time.
You can either thank the reader in the closing paragraph or use it as your cover letter's signoff. Always use a professional signoff either way and use your real name.
Don't use a low-effort, vague, or disorganized closing paragraph like this one: There's no professionalism, call to action, or demonstration of alignment with the interior design role.
Ouch . . .
You definitely want to hire me to work for your company because I'd be really good at it. I just need to know when to start.
Seeya,
Steve
The following closer brings in several beneficial traits, mentions additional qualifying materials, and subtly reaches out for further contact while addressing the company directly. Nice!
Closing paragraph for the win!
Eager to bring my design prowess, I am prepared to steer complex design tasks, excitingly contributing towards Studio O+A's perpetual interior triumph. The attached portfolio elucidates multiple successful ventures aligning with Studio O+A's design tenets. I look forward to further engaging in this potential collaboration.
Sincerely,
Alejandro Lopez
How do I handle my enclosures?
You definitely don't want to leave out any additional design certificates, recommendation letters, or other application materials the job description might have called for! So include a line that reads "Enclosures:" and then list all your attachments.
Should I include the address on the letter itself?
Ehh . . . just like that dated carpet pattern you'd rather phase out, you can forgo including your personal address and even the recipient address if you like, though it used to be a standard component.
What tone of voice should I write in?
Head back to the job description and swing by your potential employer's website! What kind of studio or company are you applying to—a super-sleek, modern establishment? A place with an overall warm and cozy feel? Match your tone to the company culture and how the job ad sounds.