When clients want to take their looks to the next level with skin treatments, you're ready to assist with everything from facials and chemical peels to full body wraps and long-term aesthetic maintenance and care plans.
But you might wonder how do you write a cover letter that complements your esthetician resume and makes it look as beautiful as your last client did when they walked out of your office! Should you focus more on interpersonal or technical skills?
Not to worry. We've been helping professionals like you with elegant cover letters for years. Check out our three esthetician cover letter examples for inspiration!
---
Esthetician Cover Letter Example
USE THIS TEMPLATE
Why this cover letter works
An esthetician cover letter should display your technical skills and customer service experiences in the beauty industry.

You can talk about when you improved client satisfaction through personalized skincare treatments or maintained high safety standards.

Connecting your experience to the company's culture is a must, too. Highlight where your values and the values of the company align.
---
Esthetician Student Cover Letter Example
USE THIS TEMPLATE
Why this cover letter works
Leveraging your educational experiences and any practical exposure gained during your coursework is a good idea for any esthetician student cover letter.

Detail instances when you applied what you learned in class to practice, such as performing a chemical peel or providing skincare advice during an internship.
This shows you're capable of applying classroom knowledge to real-world situations.
---
Medical Esthetician Cover Letter Example
USE THIS TEMPLATE
Why this cover letter works
Highlight your specialization in medical esthetic procedures in your medical esthetician cover letter.

Mention experiences when you worked with patients with skin problems, assisted dermatologists, or facilitated healing through appropriate skincare.

It's also a good idea to connect your experience—both professional and personal—to the overall mission statement of the practice.

Answer questions about why you got into the field and why it's important to you. That sort of personal connection matters.
Related cover letter examples
---
How to Write & Polish Your Esthetician Cover Letter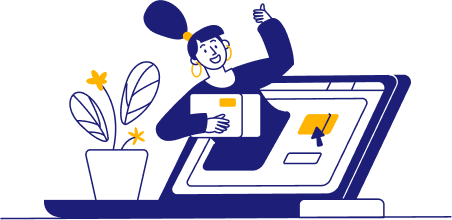 Beauty takes many forms! When you write your cover letter, show your ability to customize skincare routines and treatment plans for each client by customizing your letter to each job description.
Look for specializations, like skin recovery or anti-aging treatments, that take the spotlight in the job description. Mention skills and experiences in your cover letter that align with these focal points to show what a great fit you are for the job!

Greetings and introductions
You don't want your cover letter to basically say "Hey, you"! Find who is in charge of hiring at the company you're applying to and address them by name in your cover letter. Since you'll usually be working a salon or spa, the company website (or LinkedIn) will probably have the information you need.
After greeting the reader by name, lead in with a strong opening paragraph that features traits showing how well you already align with the company mission. If your specialties match their focal points, mention them right away!
Finally, end your opening paragraph with a good hook that would make anyone want to read more about your qualifications as an esthetician. Allude to your vast skill set to draw the reader in.
Look how bad it looks to open with a generic greeting and an even more generic introduction, with no specific skills and no hook:
Not exactly fabulous . . .
To whom it may concern,
I can't wait to work at your salon. I've had plenty of experience and I can make people look great which will in turn make a large profit.
Focus on getting in touch with the company's vision and showing how your abilities link to it, like this:
Now that's lovely!
Dear Ms. Kovalenko,
As an avid believer in the power of self-care and wellness, I have long admired Gene Juarez Salons & Spas' commitment to nurturing individuals through outstanding beauty treatments. Backed by six years of experience in comprehensive esthetics care, I am ready to contribute my expertise to your talented pool of professionals.

Formulating your body text
As an esthetician, you should utilize your body paragraphs to bolster the hard qualifications laid out in your resume with appealing stories about your greatest successes. (Specifically, the accomplishments that make you fit in with the establishment you're applying at!)
Pick a single core point for each body paragraph and flesh it out with what you did to help your clients and company. Add some details on how you did it (What skills did you use?) and metrics for the difference you made (feedback ratings, return or satisfaction percentages, etc.) to really impress.
And to top it all off, remember to tailor all this to the job description! Mention the company by name and use your experiences to address any current obstacles they're facing. This will make you memorable!
Example of an "aesthetically pleasing" body paragraph
Additionally, I have significant experience in utilizing IPL devices to address skin conditions such as hyperpigmentation, which I demonstrated during my tenure at Mount Auburn. I worked with a team of dermatologists and estheticians, improving IPL treatment outcomes by 32 percent."

Closing and signing off your cover letter with finesse
Time to pull the whole look of your esthetician cover letter together with a powerful closing paragraph that summarizes your qualifications and everything that makes you a uniquely good candidate!
Remember to re-address how your values align with the company's and throw in a super brief example that references one of your accomplishments. For instance, mention how your specialization in anti-aging treatments contributes to a mission statement about boosting confidence.
Mind your manners, too! Don't forget to thank the reader for their time and/or consideration. Make them feel valued and ready to return, just like your last client who walked away glowing after a chemical peel. In fact, provide a call to action inviting the next round of contact!
Finally, conclude your cover letter with a professional signoff (this could be where you put your thank-you if your closing paragraph already looks great as-is,) and sign your full name.
Don't use a closer like this next one! Where's the enthusiasm and reminder of what those qualifications actually are? And there's no signature . . . who even wrote this letter?
Oh . . .
That is the sum of my experience demonstrating how I'm qualified for the job. Hope to hear from you soon and work on clients at your salon.
After that last closer, you can see how much more effective it is to show some personality, address the specific company, and summarize how your skills could benefit them.
Phew, much better!
I am truly excited at the prospect of bringing my passion for skincare and proven problem-solving abilities to Boston Medical Center as your medical esthetician. I look forward to the opportunity to discuss how I plan to use my precise, patient-centric, and technical skills to tackle each new skincare challenge and enhance your team's capabilities.
Sincerely,
Ana Petrova
How can I truly stand out?
Make yourself stand out to the company by showing that the company stood out to you! Tweak your esthetician cover letter each time by mentioning individual company objectives, salon themes, or catchphrases. (Alongside aligning your success stories with their job requirements, of course!)
What kind of writing tone do I use?
Whatever tone the company uses! If you're applying at a laid-back, natural spa, don't sound too clinical or sterile in your wording. But if you're working in a clinic alongside dermatologists, that's the time for it!
How do I tap into the company culture?
Revisiting the job ad is a great start! But you should also browse through spa pages and analyze the company site to see what really sets them apart. Then, determine what makes you think "That's so me!" and you've nailed down how to connect with the company with a similar flair.