No guest goes un-greeted or un-seated with you around to ensure the perfect intro to your restaurant's dining experience. You also handle payments, take phone calls, make reservations, and follow up to keep everything running smoothly.
But how can you make sure your resume template is as well laid-out as the seating sections in your establishment are? What professional skills should you include to demonstrate your excellence?
Don't break a sweat! We've been helping hostesses like you for years, and we've got three restaurant hostess resume examples for you to take inspiration from.
---
Restaurant Hostess Resume
---
Clean Restaurant Hostess Resume
---
Modern Restaurant Hostess Resume
Related resume examples
---
What Matters Most: Your Skills & Experience Sections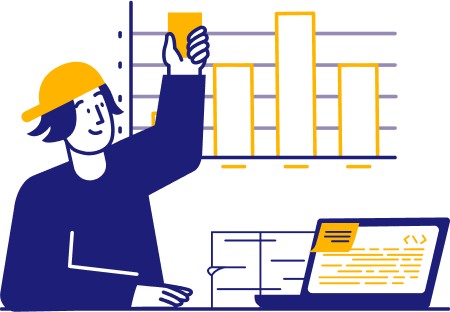 Your skills are what make you excellent at your job. How good are you at navigating dinner-hour rushes with efficiency and cheer? What tools do you employ to work your magic each shift? And be clear about how they relate to your job!
We're talking about choosing specific words for your skills that tie them in with the restaurant hostess role. Say something like "table arrangements" instead of just "organization" . . .
. . . In fact, be that specific about all your skills, just to show how unique you are as a candidate! Don't flatten your abilities into general, vague terms when you could refine them into sharper, more technical skills that demonstrate your capabilities as a hostess.
9 most popular restaurant hostess skills
Time Management
Inventory Management
POS Systems
Conflict Resolution
Crowd Control
Cash Transactions
Active Listening
Seating Layouts
Reservation Adaptations
Sample restaurant hostess work experience bullet points
Now, when you put your experience section together, maintain the mindset of telling recruiters a story. You want to show a nice flow of advancement and diligence through time, alongside specific instances of your restaurant hostess skills being put into action.
And that doesn't mean you have to have tons of experience in the restaurant business, either! If you've had previous customer service jobs, support jobs, or anything else that gave you transferable skills like de-escalation and quick customer response times, you've got something to work with.
Just keep in mind that recruiters want to see a measure of your impact. That means metrics! Think of positive employee ratings you've earned, customer retention percentages you drove, or other quantifiable data you can use to prove your worth.
Here are some helpful samples:
Coordinated waitstaff assignments and work schedules, increasing efficiency by 28% and productivity by 52%
Directed guests to appropriate areas and answered inquiries quickly, earning a 4.9/5-star personal employee rating
Collaborated with wait staff during rush hour to delegate tasks and serve all parties within 39 minutes
Answered an average of 18 phone calls per shift to respond to customer inquiries, manage reservations, and record orders with 97% accuracy
Cross-sold items according to store and takeout menu promotions with a 62% success rate, increasing revenue by 27%
Top 5 Tips for Your Restaurant Hostess Resume
Don't underestimate unrelated jobs

Unrelated jobs really can help! If you're just starting out and aren't sure how your dog walking gig could possibly help qualify you for a restaurant hostess role—think how you conducted cash transactions and exercised customer service skills then, didn't you? You'll do the same in any restaurant!

Stick with one page

Recruiters don't have lots of time to devote to your resume (only a few seconds on average), so limit yourself to a one-page resume. Even if you just go a little bit over onto page two, your hostess resume will look less appealing than a shorter one.

Show variety through context

If you're struggling to find a variety of metrics, you can always spice things up by varying your context! Did you earn Employee of the Month after a particularly memorable event? What about that one special reservation that required extra layout strategy on your part and resulted in great customer feedback?

Use strong metrics

Your metrics should support your final point: Your positive impact. Metrics like how many phone calls you answered don't really support your prowess as a restaurant hostess unless you top them off with details like how they boosted customer satisfaction ratings!

Consider a summary vs. an objective

If you've had plenty of experience as a restaurant hostess (or in the restaurant/hospitality industry in general), you might benefit from a resume summary to tie your qualifications together. If you're new to your field, you can try a resume objective to sum up your career goals and what qualifies you to pursue them.
Do I need any other attachments?
Alongside your resume and any original application forms from the job listing, you might also want to include a cover letter. If you have any professional letters of recommendation or copies of certificates related to restaurant hosting, include those too.
How do I customize my resume?
Revisit that job ad several times! Use it to get a feel for how things are worded, what the tone and company culture of the restaurant are like, and more. Visit the restaurant's website and see if you can mirror some of their catchphrases or values, too.
What skills do I include to get past the ATS?
The job description is bound to have unique words like "rush hour" or "elegant dining experience" that you can include in your resume wherever it makes sense to. Then, you'll be more likely to get through the program with those keywords so that people can read more about your accomplishments!