As a busser, you're quick on your feet and you thrive in the fast-paced environment of food service. Be it table setting or helping waiters serve meals, you're tireless in your quest to deliver a fantastic restaurant experience to every patron.
Your enthusiasm and energy are clearly visible in person and they show through your work. But do you know how to convey them on paper in a one-page resume?
Don't worry—we do. We've analyzed hundreds of busser resume examples and prepared this guide just for you. Check out our tips on how to score your next job!
---
Busser Resume
Why this resume works
Bussers need to be efficient to turn tables over quickly because that sets you apart from the rest. Like this busser resume, quantify your speed at past restaurant roles to showcase your ability to perform in a busy workplace.
---
Restaurant Busser Resume
Why this resume works
Your restaurant busser resume will be made stronger by showing your multifaceted technical skill set. Showcase achievements and examples of skills you've gained that benefit the rest of the restaurant.

Knowing how to navigate software like OpenTable and UberEats evidences that you can support other operations, like making reservations and coordinating food delivery.
---
Table Busser Resume
Why this resume works
Collaboration is key for effectively managing multiple tables. Find examples of times you've worked well with servers and kitchen staff to clear plates under pressure and highlight them on your table busser resume.
Related resume examples
---
Write an Impressive Busser Resume Based on the Job Description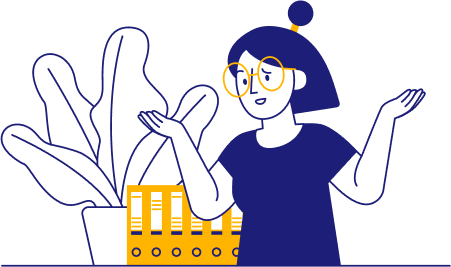 Your job is very hands-on and skills-based. After all, perfecting setting tables, folding linens, and following various cleaning protocols all comes down to your abilities.
To impress your future employer, fill this part of your resume with as many relevant skills as possible. Let the job description be your guide here.
If the job emphasizes serving and greeting customers, lean into your soft skills, such as tray carrying or customer service. If there's more of a focus on clearing tables and maintaining inventory levels, discuss things like stock management or cleaning protocols.
Want some inspiration?
15 popular busser skills
Square
Salesforce
Table Arrangement
OpenTable
Glassware Handling
UberEats
Utensil Restocking
Apple Pay
Inventory Management
Google Pay
Upserve
Tray Carrying
Customer Relations
Sanitation Protocols
Recycling

Your busser work experience bullet points
Your work contributes to the seamless operations of the restaurant, and your ability to collaborate with the rest of the staff helps make things a lot smoother. You're not just a great team player, though—your ability to help out the waitstaff makes you stand out as an all-around indispensable employee.
Considering the impact of your work, it's much better to frame your work experience as achievements instead of just listing your daily duties. Instead of "cleaning tables," you can emphasize the weight of your work by saying, "Swiftly cleared and reset 70+ tables per day, exceeding company average by 18%."
Do you see what we did there? We've used metrics to make your impact even more tangible, and you should do the same if you want to craft an irresistible resume.
Emphasize your ability to keep up with high customer volumes by talking about the number of tables you've reset per hour or per day, including peak times.
Mention your impact on the life of the restaurant, highlighting the number of kitchen and waitstaff you've worked with, or even trained.
Discuss the serving aspect of your job. This includes customer interactions and their satisfaction, but also handling transactions with various POS systems.
Zone in on your proficiency in handling glassware and utensils as well as cleaning tables by mentioning efficiency gains and reduced customer wait times.
See what we mean?
Cleared and set up tables for an average of 58 guests per shift, reducing wait times by 21%
Collaborated with kitchen staff using Toast Inventory Management to assist in restocking supplies, leading to a 19% reduction in stock shortages
Coordinated seating arrangements with Table's Ready to earn a 98% accuracy rate in seating preferences
Utilized Toast POS to communicate with servers and kitchen staff, ensuring accurate order placement to expedite table turnover by 22%
9 active verbs to start your busser work experience bullet points
Maintained
Optimized
Cleared
Coordinated
Served
Managed
Leveraged
Assisted
Implemented
3 Tips for Writing a Busser Resume if You're New to the Food Service Industry
Emphasize being ready to work

As a busser, you may often be required to have a food handler's license—especially if your job will also involve serving food and drinks. If you already have your license, pick a resume template that lets you display it easily so that recruiters know you're ready to start right away.

Highlight your flexibility

Restaurant work often involves various shifts and long hours. If you're no stranger to working shifts, mention it in your resume to show your readiness to adapt to the needs of your future employer.

Spotlight your knowledge of cleaning protocols

Your ability to reset tables in record time and leave them spotless for the next customer is one of the things that keep the restaurant running. Discuss things like hand hygiene, PPE, disposal and cleaning protocols, or recycling to express that you know the importance of proper sanitation.
3 Tips for Writing a Busser Resume if You're Already Experienced
Talk about your customer-centric approach

If you have a background in customer service or, better yet, food service, make sure to highlight it in your resume. Include things like customer satisfaction ratings, tables served per hour, or cutting down on customer wait times thanks to quick table resets.

Express attention to detail

Letting even a tiny spill go unnoticed can create a pretty big problem, so your attention to detail is one of the key aspects of the role. Show that you're always diligent by using that same approach with your resume. Read the job description carefully and update your skills and work experience for each role—it's bound to impress recruiters.

Include your knowledge of various software

You might find yourself helping out both the waitstaff and the kitchen staff, so it's good to show that you know how to handle both types of tasks. Talk about how you've used Uber Eats to manage incoming order pick-ups or Apple Pay to accept customer payments.
Should I include my education?
It's always good to display your education on your resume, especially if it's relevant to the food service industry. Some employers will require a GED or a high school diploma for a busser role.
What to do if I have no job experience?
No problem! Focus on things you've done at school and outside of it, emphasizing experiences that highlight your ability to work in teams. This can mean group projects that you participated in or part-time work as a dishwasher. Everything counts.
Are hobbies worth including?
If you feel your resume looks a little bare, you can include some hobbies & interests—but you don't have to. However, hobbies that are relevant to the job, such as cooking or volunteer work can be a great addition.