As a hospitality worker, you're a pro at customer service. Your efforts revolve around creating memorable experiences for guests, responding to their requests, and anticipating their needs.
Your knack for communication fosters lasting connections, and your adaptability lets you thrive in fast-paced environments. The tricky part is that summarizing your work ethic, motivation, and effectiveness in resume form can be difficult. 
We're here to help you overcome this unique challenge. Our expertly-written hospitality resume examples and handy resume tips will help you advance in your career!
---
Hospitality Resume
Why this resume works
Converted bookings are one of the main sources of revenue streams for hotels and keep the doors open in the long run. As a customer service representative, your input to convert customer inquiries into bookings is worth highlighting in your hospitality resume.

Flex your high booking conversion rates, and you'll get the job before the next best candidate.
---
Hotel Front Desk Resume
Why this resume works
Sustainability is becoming a big thing in the hospitality industry, and only businesses that can adapt to changes will remain in the market. Therefore, staff recruiters will be looking for you if you possess unique talents that can help hotels transition seamlessly into the future by supporting environment-friendly practices.

One way to show your unique qualities in your hotel front desk resume is by referring to your achievement to reduce water and chemical usage.
---
Concierge Resume
Why this resume works
How many guests did you help and ended up coming back to the hotel? It speaks volumes of your ability to turn first-time customers into loyalists, and that is something recruiters will notice.

To make this count in your concierge resume, showcase how you created memorable experiences and built strong rapport to boost customer return rates.
Related resume examples
---
Match Your Hospitality Resume to Fit the Job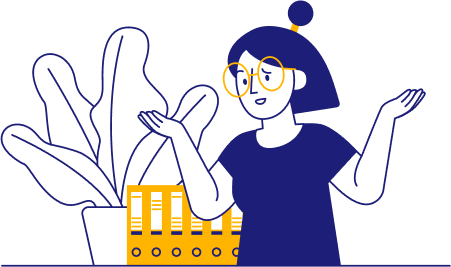 Making yourself stand out is all about showing recruiters that you're perfectly suited for the role, so include some of the top skills, such as conflict resolution and upselling.
Technical skills are important too, so mention relevant reservation systems and point-of-sale software. The more proficient you are, the sooner you're ready to hit the ground running, so make it clear that you're experienced if this isn't your first role in hospitality.
Because of the customer-facing nature of hospitality, adding a few soft skills is great too. The trick is to make sure that some of the skills you list should later be elaborated on and backed up with metrics in your work experience section.
Need a few pointers?
15 popular hospitality skills
OpenTable
Resy
Booking.com
Language Proficiency 
Conflict Resolution 
Guest Relations
Food/Beverages
Multitasking
RoomMaster
GoConcierge
Zoho CRM
Upselling
Bilingual
Customer Service
Billing

Your hospitality work experience bullet points
Your role is all about perfecting the daily flow—welcoming guests, managing front desk operations, and ensuring impeccable service, all while keeping up a smile and maintaining control in a fast-paced environment. However, simply describing your tasks doesn't really communicate how well you pull them off. 
To really emphasize your impact, your best bet is to focus on results. Your service leads to repeat customers, boosts upselling revenue, and elevates guest satisfaction. By adding quantifiable metrics to these results, you can wow employers before they've even met you.
Make sure to mention accomplishments demonstrating the skills listed on your resume, using real results to add more depth and validity to your claims.
Highlight your product knowledge and proactivity by mentioning your percentage of successful upselling efforts.
Showcase your customer-centric attitude by talking about satisfaction ratings and reviews.
Measure the average time it takes you to process guest arrivals and departures to demonstrate your efficiency.
Calculate the percentage of guests who choose to return based on previous positive experiences to demonstrate your ability to create lasting impressions and maintain guest loyalty.
See what we mean?
Helped improve the online review rating from 3.2 to 4.8 stars using Guest Revu, positively impacting Ace Hotel Portland's reputation
Launched guest loyalty programs, resulting in a 29% increase in repeat guest bookings
Streamlined concierge desk operations with Alice and reduced guest wait times by 28%
Participated in team meetings and contributed to goals that resulted in a 12% increase in overall team efficiency
9 active verbs to start your hospitality work experience bullet points
Enhanced
Coordinated
Implemented
Optimized
Collaborated
Revitalized
Innovated
Exceeded
Elevated
3 Tips for Writing an Entry-Level Hospitality Resume
Every opportunity matters

If you're lacking in professional or paid work experience, then focus on other kinds of experience you do have. This could be internships, volunteer work, or school projects that showcase your abilities in guest service or event planning. You can also include part-time work if it was a customer-facing role, such as tutoring, babysitting, or retail. 

Curate your skills

Always read over the job description, pick out the specific skills that are sought after, and include these in your resume. Not only will it help you stand out, but it will also help your resume pass through the ATS. Keep it specific—instead of the generic "marketing," use "upselling techniques."

Include other credentials

Everything you've done to prepare for your first hospitality job is relevant information for your resume. Courses in food safety or event planning, credentials such as ServSafe or CPR—all of these are worth mentioning to show your commitment to training and readiness to start working.
3 Tips for Writing a Hospitality Resume if This Isn't Your First Job
Show off your expertise

If you have specific experience or expertise in a certain area like event planning, guest relations, or food and beverage management, let it take center stage on your resume. This showcases your in-depth knowledge of the field and highlights where you can be most valuable.

Customize your application

As an experienced hospitality worker, you'll probably have no trouble finding a job—but tailoring your resume to match the job description will still go a long way to help you land the best role. Adapt your application to the role. For instance, if you're applying to be a hotel front desk employee, talk about your data entry and customer service background.

Highlight collaboration

Seamless teamwork is essential in a hospitality role, but "teamwork" never looks impressive as a listed skill. To showcase your collaboration skills more effectively, mention instances where you've worked with colleagues from diverse departments and achieved common goals, such as collaborating with the kitchen staff to host a wedding.
What's the best resume format for a hospitality role?
Choose the reverse-chronological format to make sure your most recent experience takes the spotlight. Your experience and skills should be clearly organized, with an extra section for any credentials you have, such as a ServSafe certificate.
Should I include a career objective or summary?
A career objective can be a good idea as long as you tailor it to the role. Add a career-defining achievement or useful skill, such as food safety, and mention the company by name to stand out.
How do I optimize my resume for ATS?
Include relevant keywords from the job description in your resume. These will be terms like "guest satisfaction," "event coordination," and "reservation systems." This lets the tracking system know your resume is relevant to the role and worth sending on to human recruiters.