You're organized, timely, and give every customer that walks through the door friendly service that exceeds expectations. Any restaurant would benefit from having you as a cashier.
You've looked through countless resume examples, but is yours showing restaurants that you have the skills they need?
We're here to help in the search for your next job. Our restaurant cashier resume templates have helped many job seekers land a position in the food service industry, so they'll be a great place for you to start.
---
Restaurant Cashier Resume
---
Clean Restaurant Cashier Resume
---
Modern Restaurant Cashier Resume
Related resume examples
---
What Matters Most: Your Restaurant Cashier Skills & Work Experience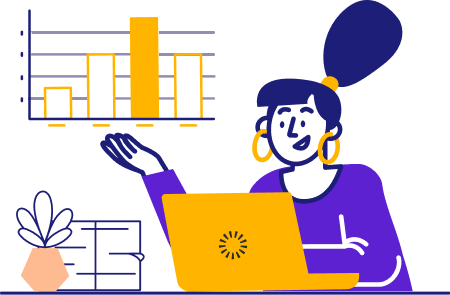 Restaurant cashiers play an essential role; you're in a prime customer-facing position to greet people when they first walk in and are likely the last interaction diners have before they leave.
Different restaurants provide varying levels of service, so listing your top 6 to 10 skills while tailoring to the restaurant's needs mentioned in the job description will help you stand out.
To help you further, here are some of the top restaurant cashier skills companies look for when hiring.
9 top restaurant cashier skills
Customer service
POS/cash register
Cash handling
Communication
Food safety
Math
Attention to detail
Multitasking
Cleanliness
Sample restaurant cashier work experience bullet points
The restaurant environment requires cashiers to make accurate decisions at a fast pace. You can show hiring managers you're the right fit by showcasing experiences where you've had success.
Luckily, one of the skills that makes you an excellent fit to be a cashier is your ability to explain details in a way that's easy to understand. Harness those skills to provide some great, relevant information in this section.
The key here is to keep descriptions concise while using numbers to explain your impact. You want restaurant managers to quickly decide to hire you based on the examples you provide.
Here are a few samples:
Used cash handling best practices to count cash and change accurately, which resulted in going 14 months with no register shortages or overages.
Handled all customer questions or complaints by quickly finding the best possible solutions and providing friendly service to increase customer satisfaction scores by 15%.
Worked with managers and other staff members to help get customers through the line, seated, and checkouts processed 3 minutes faster.
Diligently paid attention to entering orders and checking receipts to reduce the number of order mistakes by 22%.
Top 5 Tips for Your Restaurant Cashier Resume
Use reverse-chronological formatting

Your restaurant cashier resume should list your most recent experiences first. Formatting a resume like this will likely spotlight your most relevant skills for accuracy and excellent customer service.

Make descriptions relevant to the company's values

Showcase skills you possess that seem relevant to what the restaurant emphasizes in the job description. For instance, if they mention that they value providing a great customer experience many times, emphasize your customer service skills.

Limit your restaurant cashier resume to one page

Resumes with brief descriptions will be easy to understand and more impactful. You probably use detailed skills like cash handling best practices, but companies in the industry don't need every detail about how you organize cash in your drawer. Keep it short while showing your impact.

Use numbers to explain your impact

An excellent way to show your impact briefly is by using numbers. It can provide hard evidence in critical skills like going nine months without order errors.

Proofread your resume

Restaurant cashiers need accurate order processing skills to ensure the best customer experience. An eye-catching resume template won't be enough to win the role, so proofread your resume for spelling or grammar errors to show hiring managers you possess the meticulous attention to detail required for the position.
What skills should I list if I'm applying for my first job?
List core interpersonal skills or experiences related to accurate performance that will apply to restaurant cashiering. Things like volunteer work where you helped others, participating in clubs through school, or top performance in your classes can all be great things to include.    
Should I include an objective section on my restaurant cashier resume?
A resume objective can be a great idea for those with less restaurant industry experience. Keep your objective to two to three sentences, and list skills like helping others or food safety that will be the most relevant to the position.  
Should I include a hobbies and interests section?
Restaurants commonly emphasize their company values, so listing hobbies and interests that align with those values or the skills needed for the job can help. Things like volunteer work, being on the math team at school, or your love for cooking could make your resume stand out.